Want a dose of kitty cuteness?
We've got you covered with these 10 cute Siamese cat pictures!
Only the cutest made it to our list!
Check it out and find out which one is our favorite!
Reach your kitty bliss!
Related: 100 names for siamese cats
Top 10 Cutest Siamese Cats to Make Your Day
Seriously, all cats are cute, but there is just something about Siamese cats that puts them in a whole different class.
I could stare at them all day.
Then again, I could stare at just about any cute cats all day (black cats are another favorite of mine!).
I'm not even kidding, I've stayed up way past my bedtime just browsing cute kitties!
Here are 10 of the cutest Siamese cats that we just want to cuddle and play with all day long!
1. Those blue eyes are too pretty. I could gaze into them all day!
Related: 50 Beautiful Siamese Cat Names
2. Siamese and the sunshine go hand-in-hand
https://www.instagram.com/p/BUKzQmJlfVG/?tagged=siamesecat
3. This cross-eyed kitty is super adorable. The selfie session is too cute!
4. Look at that perfectly heart-shaped nose!
https://www.instagram.com/p/BUK5B_0Bm-I/
5. Siamese kittens galore! We want them all.
https://www.instagram.com/p/BUKxk9UA_hy/?tagged=siamesecat
6. Two sleepy Siamese kitties are cuter than one.
https://www.instagram.com/p/BUKpieCjEYF/?tagged=siamesecat
7. This little guy has got to be the most adorable cow we've ever seen!
https://www.instagram.com/p/BUKhR9WFTbJ/?tagged=siamesecat
8. So regal looking. Why yes, I do protect this window!
https://www.instagram.com/p/BUKfSoNhU9X/?tagged=siamesecat
9. Only these two can look so precious sitting inside of a plain cardboard box.
https://www.instagram.com/p/BUKdjjkFLAL/?tagged=siamesecat
10. The little collar and bell just melt our hearts!
Adorable, right?
I told you so! Still, if these cute Siamese cats don't put you into oohs and ahhs overload, we have you covered with even more adorableness!
Check out 11 Super Stylish Cats in Hats and 14 of the Best Cat Memes That Have Us Laughing Out Loud!
Have you reached kitty bliss yet?
Share your cute Siamese cat pics with us! We'd love to dote on them, too!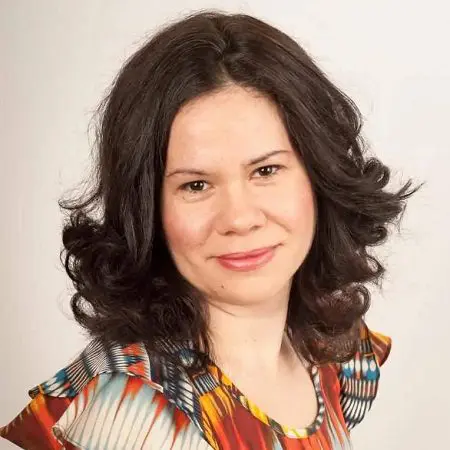 Olfa T
Olfa knows how to get things done and has a keen business sense that others admire. She's always on the go, coming up with new ideas! Her ability to anticipate the needs of her readers and deliver information that they want is what makes CatVills such a success. She loves cuddling her cat Picaciu. He is her inspiration.