Looking for some clever black cat gift ideas?
We've got you covered!
From fun PopSockets to funky t-shirts, you'll find something for every member of your family here!
As a former black cat parent myself (my Piper crossed the rainbow bridge a few years ago), I can definitely say that I approve of all these cute products!
Let's check them out, shall we?
Related: 10 Adorable Munchkin Cat Gift Ideas
Black Cat Gift Ideas
This post contains affiliate links. If you make a purchase through these links, we earn a small commission at no extra charge to you.
I have to start with this one because it's just beyond insanely cute!
While this design comes on a myriad of other products (some of which I'll share later on in this post), the PopSockets Phone Grip just jumped out at me right away.
It makes me happy just looking at it!
Get it on Amazon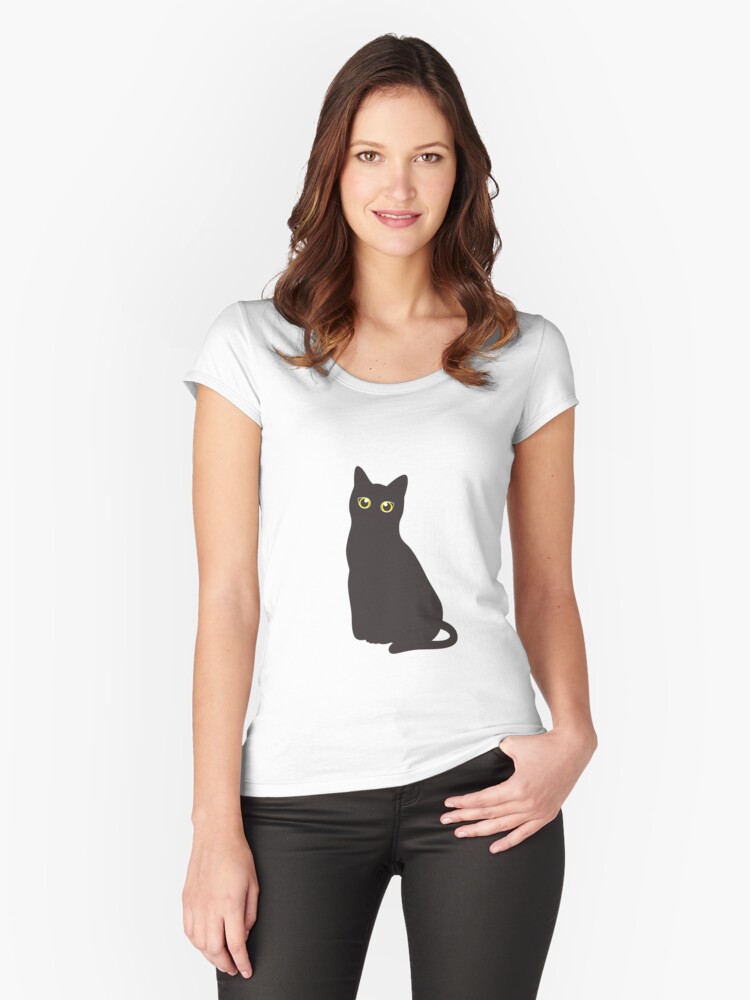 If your idea of a fun Halloween is hanging out at home with your kitty watching scary movies, then this is the shirt for you!
Now that my son has declared himself too old for Trick or Treating, that's how we'll be spending out holiday!
The shirt comes in a few different colors on both Redbubble and Amazon.
Get it on:
This is pretty much my life whenever I'm on vacation!
I love catching up on my to-be-read pile, and I always have a cat close by! My black cat used to love to grab the pages of the book as I turned them. She was none to happy when I went to a Kindle instead!
This one is currently available on Amazon, and coming soon to Redbubble. It comes in 5 colors.
Get it on Amazon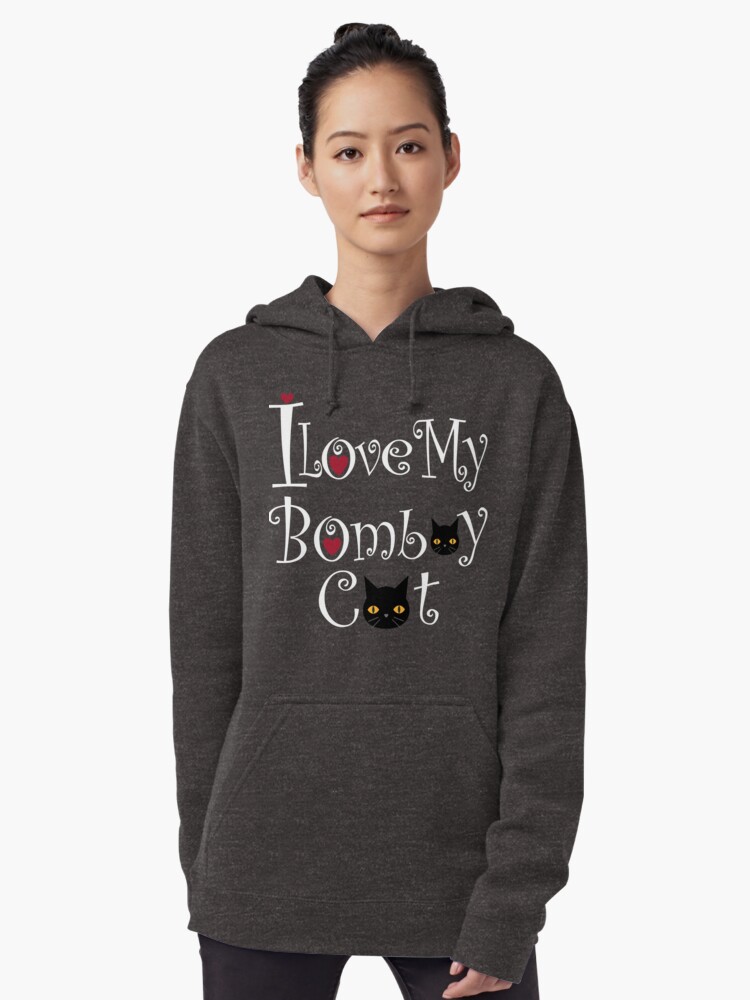 Bombay cat parents know that these are among the sweetest and most lovable kitties ever.
They have great big personalities to go with their big, bright eyes! Show off your Bombay cat pride with this cozy sweatshirt that's just perfect for cold fall nights!
Get it on Redbubble
Remember I said we'd see more of that cute black cat face down the line? Well, here you go! Seriously, how much do you LOVE this pillow? I need to get the black cat face on pretty much every product.
Then my life would be complete!
FYI, Redbubble Throw Pillows are currently "Buy 2, get 15% off." No code needed.
Get it on Redbubble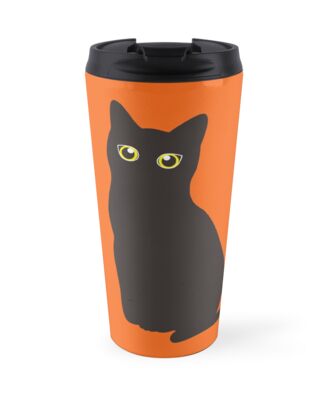 So, even though this is kind of a Halloween-themed mug, I think it's still a fun year-round gift idea for black cat parents.
I have a couple of travel mugs from Redbubble and they hold up fantastic. I've even left one in my car for like months (maybe even a year!) and after a good washing it's like new.
The design itself never comes off.
Get it on Redbubble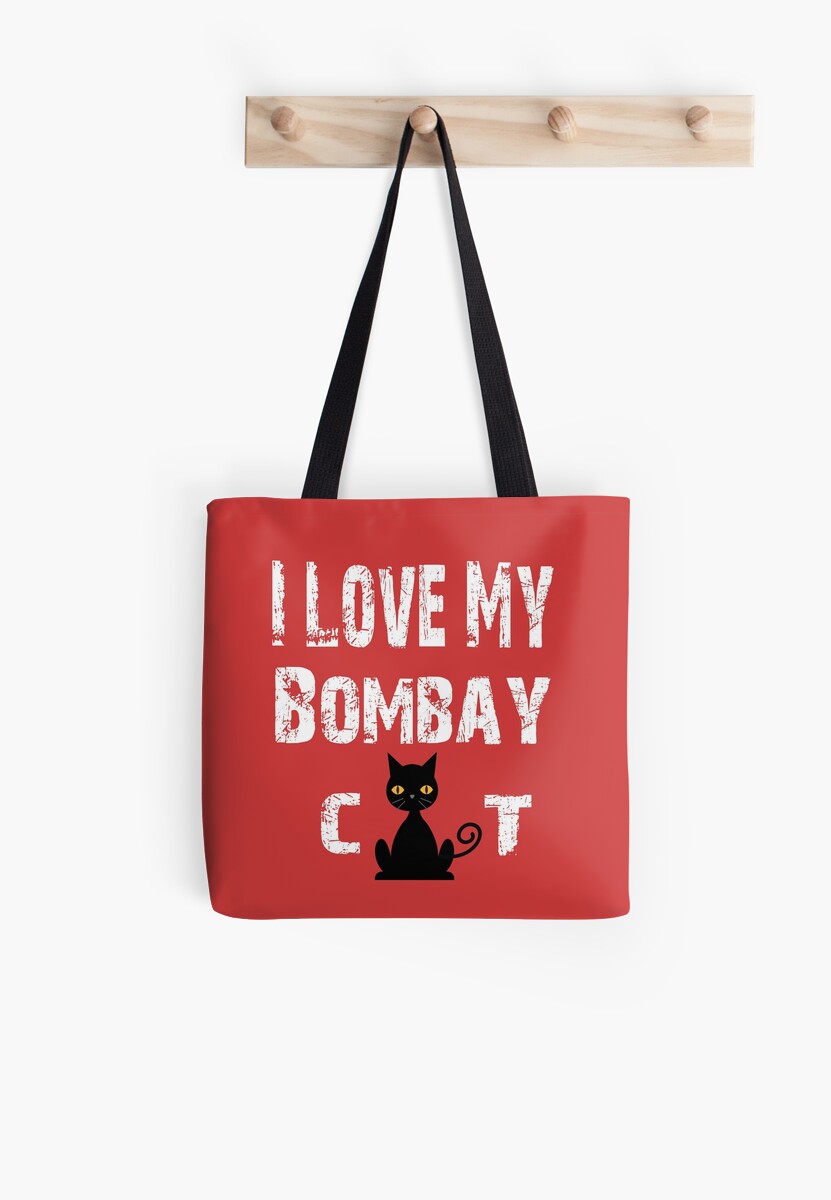 Help save the planet by reducing your use of plastic bags AND show off your love of Bombay cats with this cute tote bag! All totes come in three sizes: small, medium, and large.
Put into perspective, the small is big enough for me to carry my iPad or Kindle and a few random little things, while the large is great for carrying in a quick grocery trip's worth of snacks, or for those times when I need to bring my iPad AND my Kindle AND my son's devices.
Get it on Redbubble
If you're shopping for something that you can wear on Halloween, or just have a black cat lover that celebrates the spooky holiday year-round, this is perfect for you!
It has been in the 70s here this fall so far, so I am looking for something light enough that isn't hot during the day, but that will still keep me warm as the evening chill rolls in. This is just right!
Get it on Amazon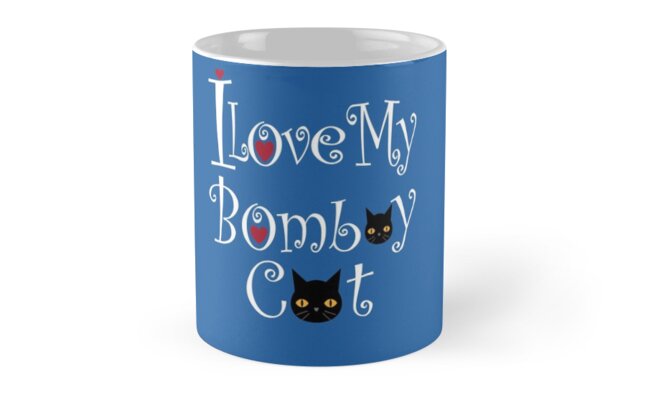 Love coffee and your Bombay? You need this mug! It's available in standard and tall size. Like all Redbubble products, the quality is top-notch.
I have a tall mug from them that my mom kind of stole from me (she loves the shape). It's been through the dishwasher probably 100 times and the design has never so much as faded.
It also comes in travel size like the Halloween cat mug above.
Get it on Redbubble
While the I Love My Cat collection isn't specifically for black cat parents, it definitely fits on this list since the cat on the graphic is, in fact, modeled after a black kitty!
FYI, you can buy just the cover if you want. I recommend buying at least one full pillow, then you can get extra covers to switch them out depending on your mood!
Get it on Redbubble
All of these black cat gifts are perfect for every member of your family.
I personally love giving PopSockets as gifts to my teen son. I'll be including a few in his stocking this year. I'm also a huge fan of the mugs and throw pillows for myself!
Don't forget to check out our shop page for more great cat lovers gift ideas!
Which of these black cat gift ideas do you love the most? Share below!