Cupid called and said you just have to check out these 10 Valentine's Day gift ideas for animal lovers!
Whether you need the perfect present for your favorite cat parent or that hard-to--for dog lover, we've got you covered.
From mugs to tees to beer steins, there's something for every personality and taste.
The hardest part will be choosing just one!
Check them out and you'll see what I mean!
Valentine's Day Gift Ideas for Animal Lovers
This post contains affiliate links. If you make a purchase through these links, we earn a small commission at no extra charge to you.
A couple of quick notes:
Since we're talking Valentine's Day gifts for animal lovers in general (and not just for cats), we're including a few of our favorite dog parent designs.
Many of these designs are found both in our store and on Amazon.
The "Buy It" button takes you to our store, where you can enjoy free shipping on all orders $50 and up.
When available, I'll add the Amazon link in the little box beneath the button.
1. My Cat is my Valentine
This cute Valentine Gift idea for animal lovers is perfect for anyone who loves cats.
Buy it Here
2. Cat Mama T-Shirt with Heart
Any cat mama will adore this cute t-shirt with a darling heart design!
Buy it Here
3.  My Pitbull is my Valentine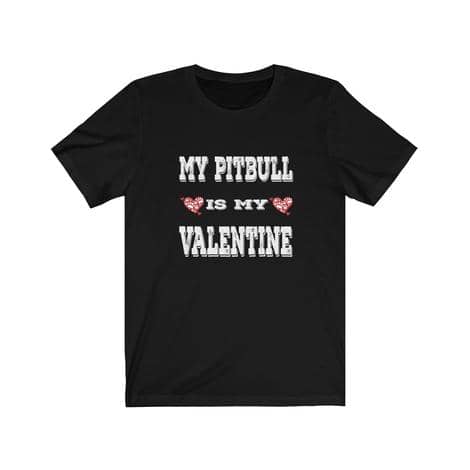 Grab this darling tee for your pitbull-loving dog friends! As long as you have your pet by your side, you'll never be without a Valentine!
Buy it Here
4.  My Heart Belongs to My Cat Travel Mug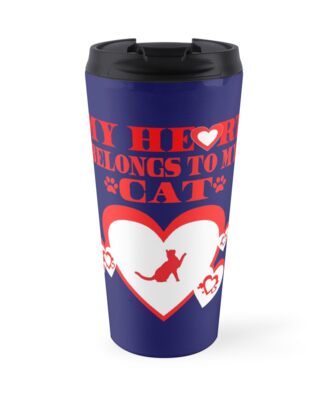 Sure, you'd prefer it if your Valentine's heart belonged to you, but let's be honest: cats come before chicks and dudes!
Show you totally understand by grabbing this fun beer stein!
Head's up: it's perfect for any cold drink, not just beer!
Buy it Here
5. Super Cute Dog Paws Print & Heart Coffee Mug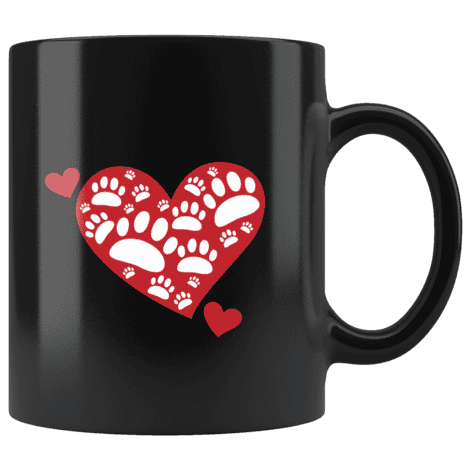 Although those are technically dog paws, this mug works great for all animal lovers and pet parents!
Buy it Here
6. Black Cat With Heart Coffee Mug: Cute Valentine's Day Gift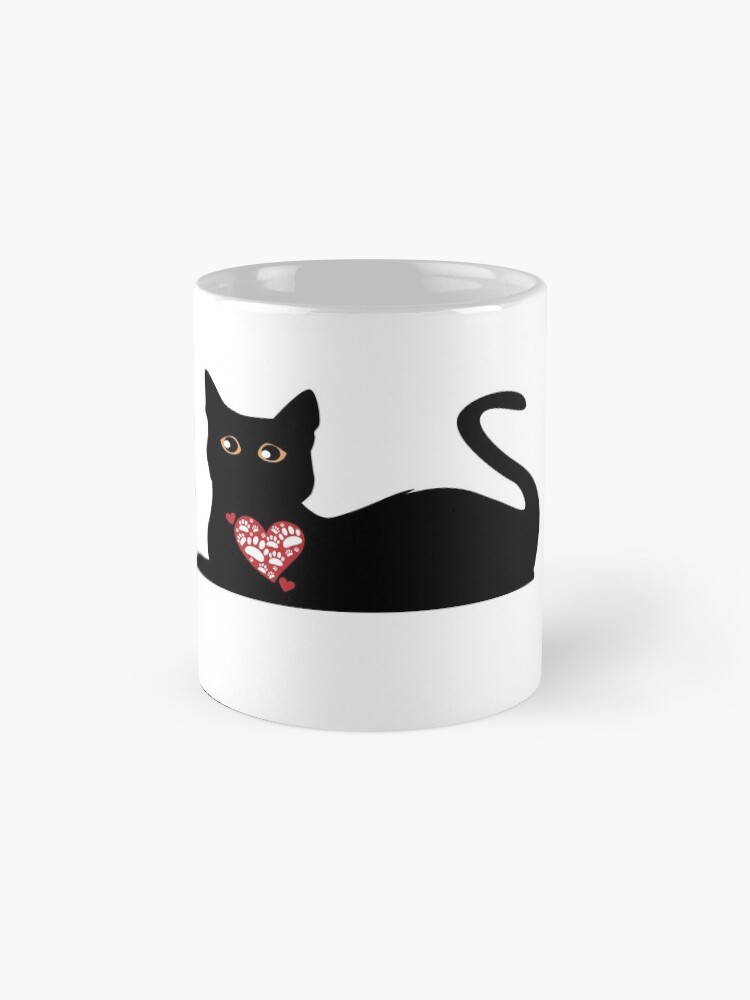 Here's the perfect gift for your favorite black cat or Bombay cat mom! It definitely says "my cat is in my heart."
Buy It Here
7. I Love my Deaf Dog Mug
This beautiful coffee mug with ASL sign for "I love you" is a beautiful way to show love and support for a deaf dog parent.
Buy It Here
8. Paw Print Tie Coffee Mug
How hilarious is this paw print tie mug? It makes a great Valentine's Day gift idea for animal lovers in the executive world!
Buy It Here
9. Best Dog Mom Ever Mug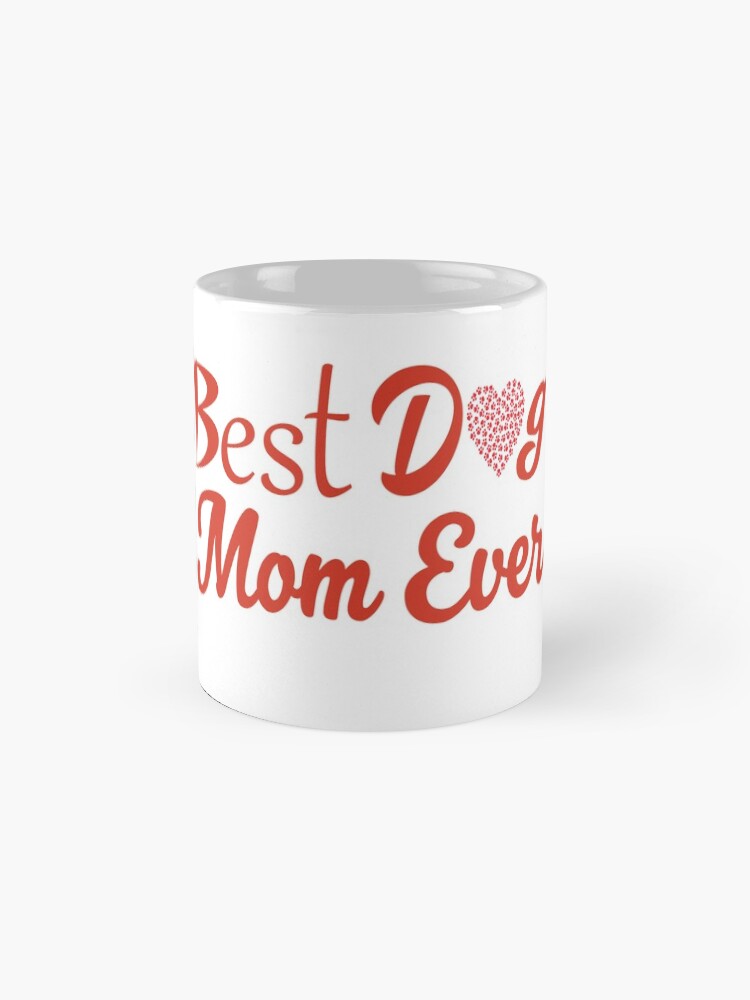 A little something for that amazing dog mom in your life! Choose her favorite color for the handle!
Buy it Here
10. Heart with Cats T-Shirt
How perfect is this heart filled with cats? I'd love to receive it as a Valentine's Day gift, how about you?
Buy it Here
Having a hard time deciding on just one? Remember, if you buy from our , you can free shipping on order $50 and up! Grab yourself a couple of them!
Don't forget to check out all the other fun dog lover coffee mugs, too!
Which of these Valentine's Day gifts for animal lovers is your favorite? Comment below!