Let's face it! We all still love a good Disney movie from time to time, even as adults.
They are sweet, heartwarming and always carry the message that the heros can overcome all! What's not to love?
If you've recently got a new cat or kitten, and you're looking for the perfect name, then you may be searching for the best pop culture cat names, or the most famous cats to take inspiration from.
Where better to look than the popular Disney movie focusing all around cats- The Aristocats?
Read on to find out which are the best names from this Disney classic.
The Aristocats Movie
The Aristocats is set in Paris, France around 1910.
The film opens with the retired opera singer Madame Adelaide Bonfamille, who resides in a glorious townhouse with her four cats, Duchess, and her kittens, Belioz, Toulouse and Marie.
The Madame Bonfamille is beginning to declare that her fortune is left to her lovely cats until they pass, and then it will go to her longtime butler, Edgar.
The butler overhears this, and hatches a plan to receive the fortune much earlier than intended.
The Aristocats was first released in 1970, and has still warms the hearts of people all around to this day, many years after.
This cuter than cute movie follows the lives of aristocratic cats (hence the name) when they are lost from home, and have to make their way on the streets with the help of some alley-cats!
The main characters are the aristocratic cats, who are kidnapped by the butler, who hopes to gain their mistress' fortune and inheritance if her beloved cats are out of the picture.
The cats are left stranded in the countryside, far away from home, and have to travel across the city to find their owner.
The aristocats find help from alley cat Thomas O'Malley, who offers to guide them on their way back to Paris and their Mistress.
Along the way, they meet an array of colorful characters, including Scat Cat, and his troop of Jazz playing alley cats in typical Disney fashion.
When they finally make it back home to the mansion, the cats are kidnapped again by Edgar the butler, who prepares to send them far away to Timbuktu.
With the help of the Scat Cat and his gang of alley cats, they manage to save the day and ship Edgar to Timbuktu himself.
When the mistress hears of Edgar's evil plan, she writes him out of her will, and instead adopts Thomas O'Malley, creating a foundation to protect and house all of the stray cats of Paris.
It's a classic tale of those trying to find their way home, while finding themselves along the way.
While it is not one of the most popular Disney animated films, it is still a classic story! Not only this, but there are plenty of cat names that you can take inspiration from.
Aristocats Names From The Disney Movie
As you can imagine, there are an abundance of names for the cats in the Aristocats movie.
So, let's take a look at the characters, what they are like, to see if any of the names would suit your furry feline perfectly!
Duchess
Duchess is one of the main protagonists in the Aristocats. She is Madame Adelaide's first cat, and the mother of the three kittens.
Duchess is a name that suits her perfectly, as she has all of the grace and manner of a regal lady.
Duchess is a caring mother to her kittens, who later falls in love with Thomas O'Malley – resulting in her struggling to choose between making a home with Thomas, or returning to her beloved owner.
Many believe that Duchess is a long haired purebred white Turkish Angora cat, with her beautiful blue eyes shining like sapphires.
If you have a female white cat, then this name could be the best choice.
Marie
Marie is the middle kitten of the cat, Duchess, and the only female one.
She is very strong willed and bossy, which could be why she was named after Marie Antoinette, Queen of France.
As the only girl, Marie believes that she is the smartest and best of the other kittens.
However, she too learns to love and care for Thomas O'Malley as the father she's always wanted.
If you have a kitten that's a little bit of a diva, then Marie will be a great name for her.
Toulouse
Toulouse is the first born kitten, and the first male kitten. As the eldest, he wants to be the toughest, biggest and leader, but he's still only a kitten.
Because of this, he has an affinity with Thomas O'Malley and sees him instantly as a role model and father figure.
His tough, boisterous personality would make his name a perfect match for a busy male kitten.
Berlioz
Berlioz is the baby of the family, being the youngest kitten. He is shy, loving and timid, and loves his momma.
Berlioz has soft gray fur, so if you have a cute gray little kitten that loves cuddles, then Berlioz could be the right name choice.
Thomas O'Malley
Thomas O'Malley is a chivalrous tomcat who becomes Duchess' mate and a father to her kittens.
He's a friendly, orange alley cat who finds the aristocats stranded and helps them find their way home.
Scat Cat
Probably one of the coolest cats around, Scat Cat is Thomas' best friend, and a leader of a troop of jazz playing, music loving alley cats.
Hit Cat
This cat is the English cat from Scat Cat's band. He plays the acoustic guitar in the band.
He wears purple glasses and a beaded necklace, making him look like a chilled out 1960s hippy.
Shun Gon
Shun Gon is a Siamese cat who plays the piano and the drums in Scat Cat's band.
Peppo
This is the Italian cat, who plays the accordion.
Billy Boss
Billy Boss is the large, gray Russian cat, who plays the cello. His big body and booming voice makes him the perfect choice for a large, male, fun loving cat.
Summary
With this list, you're sure to find the best name for your feline friend, with so many cute, brave, and interesting characters to choose from. You can take inspiration from these names, or use them when it comes to naming your cat. And always remember, everybody wants to be a cat!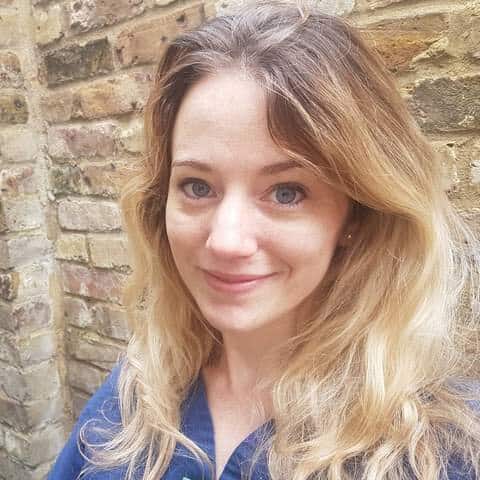 Linda
Dr. Linda Simon MVB MRCVS is a locum veterinary surgeon who has worked in London for the past 8 years. She graduated top of her class in small animal medicine from UCD, Dublin. She is currently a member of the Royal College of Veterinary Surgeons. Linda is the resident vet for Woman magazine and a frequent contributor to People's Friend Magazine, the Dogzone website, Vet Help Direct and Wag! Linda also writes content for the CVS veterinary group, Vetwriter and a number of other establishments.