Are you at a loss on what to name your new boy kitten? If you are then you have come to the right place.
There are a million amazing options out there which can make it hard to pinpoint a good name for your bouncing baby boy kitten.
That is why we are here.
In this article we have gathered together over five-hundred names that may or may not be just right for your male kitten.
We have even separated these names into themes for you. So, you can jump to any section that strikes your fancy.
Are you excited? Well, you should be! So, let's dive right in and get started!
Common Male Cat Names
Sometimes you just need a classic name for your kitten and that is what this section is for.
We have some of the best common male cat names here for you to peruse at your leisure. Dive right in and check out our list below:
Astro
Benny
Boo
Boots
Buddy
Buttons
Charlie
Doc
Felix
George
Jack
Jasper
Jax
Leo
Loki
Louie
Lucky
Max
Mittens
Ollie
Plucky
Rocky
Romeo
Sam
Sammy
Simon
Spirit
Stoney
Teddy
Toby
Color Cat Names
If you are looking for a sure fire theme for your male cake name then this is the section for you.
We have several lists of male cat names associated with their colors.
From black cats to orange cats, there is plenty for you to peruse right here.
So, without further ado, let us get started and dive right in:
Beautiful Black Cat
So your kitten is black, what kind of names could you possibly pick? There are so many options.
Luckily for you, we have gathered the best black cat names right here for you to peruse at your leisure. Just check out our list below:
Ash
Batman
Binx
Bullet
Coal
Crow
Domino
Ebony
Eightball
Elvis
Graphite
Guinness
Inky
Jaguar
Jet
Knight
Licorice
Midnight
Moon
Noir
Onyx
Oreo
Penguin
Pepper
Phantom
Poe
Salem
Shadow
Smokey
Speckles
Spot
Storm
Sylvester
Tux
Twilight
Vader
Zorro
Witty White Cat Names
Your male cat is as white as snow. So what do you name him?
There are tons of amazing options to choose from, so where should you start? With our list of course.
Below are a few of our favorite white cat names, check them out:
Alfred
Aspen
Beetlejuice
Blanco
Bones
Casper
Chowder
Cottonball
Crest
Frosty
Godiva
Jack Frost
Jeeves
Jon Snow
Klondike
Marshmallow
Mickey
Milky
Olaf
Panda
Powder
Q-Tip
Snoopy
Snowball
Snowflake
Tofu
White Walker
Yeti
Zebra
Ornate Orange Cat Names
So your cat is a wonderful ginger, these striking cats can be easy to name.
But what if you are looking for something a little unique for your lovely orange Tom cat.
Just take a look at our top pick of names for your male orange cat:
Blaze
Carrot
Cheddar
Cheeto
Chester
Crookshanks
Dorito
Flame
Fox
Garfield
Hobbes
Julius
Milo
Nacho
Oliver
Pumpkin
Shere Khan
Tiger
Tigger
Gorgeous Gray Cat Names
So your beautiful male kitten is a handsome gray. What name do you go with?
There are so many amazing options that would be the perfect fit. But which ones are the best?
We think that the names we have listed below are. So, make sure to peruse them below when you are ready:
Albus
Anchovy
Asher
Baloo
Blue
Clay
Cloud
Dorian
Dusty
Earl
Gandalf
Goose
Grady
Gray Gatsby
Grayson
Griffin
Meeko
Mouse
Pebbles
Pewter
Poupon
Smudge
Sterling
Classy Calico Cat Names
So your kitty cat is a classy calico. Well what can you possibly name such a unique and gorgeous male kitten?
There are a million options and the ones we have gathered here are among the best.
So, make sure to check them out when you are ready.
Amaretto
Camo
Chestnut
Cornelius
Doodle
Edison
Gizmo
Herman
Marbles
Mozart
Patches
Picasso
Rye
Sebastian
Simba
Skippy
Truffles
Humorous Cat Names
Are you looking for a name that is humorous and puts a smile on your face?
If you are then this section is going to be exactly right for you.
We have listed some of the best and most funny male cat names below.
So, make sure to check them out when you are ready. You are bound to like some of them:
Abracadabra
Ace
Achoo
Ali Cat
Angus
Ashes
Astro
Babaganoosh
Baboo
Babushka
Bacon
Baldie
Baloo
Bertha
Big Boy
Bill
Bink-Bink
Birdie
Bitty
Blimpy
Bobo
Boomer
Boots
Bubbles
Bugsy
Burrito
Butter
Butterbean
Buttercup
Buttons
Buzz
Captain
Cat Benatar
Catserole
Catzilla
Cha Cha
Chai
Cheddar
Cheerio
Cindy Clawford
Clawdia
Comet
Cubby
Dewey
Diesel
Doodle
Dough Boy
Ducky
Dwight
Fergus
Fig
Fishbait
Flufferton
Frodo
Fuzzinator
Garfield
Gizmo
Hades
Hairy Potter
Hamlet
Hector
Hershey
Hobbes
Jelly
Jennifurr
Jet
Jiggles
Jules
Just Kitten
Katy Purry
Kermit
Kit-Kat
Loco
Machu Picchu
Manny
Marshmallow
Meatball
Meaty
Meowise
Miss Piggy
Molecule
Morty
Mr. T
Muffin
Munchkin
Mushu
Nugget
Opie
Otto
Peaches
Phil
Picatso
Pikachu
Pogo
Porky
Puddy Tat
Purrito
Puss in Boots
Quake
Quimby
Rambo
Ramen
Rooster
Santa Claws
Seuss
Skimbleshanks
Sparky
Sriracha
Stan
Stitch
Sushi
Tabbytha
Thunder
Tiger Lily
Tina Spay
Tink
Tippy
Toast
Tofu
Tom Pawyer
Toothless
Turbo
Twinky
Wasabi
Will Feral
Yet
Yeti
Yogi
Classy Male Names For Your Cat
So, you are looking for a classic male name for your new kitten.
Sometimes all you need is a gentlemanly name that is mature and gives off an air of class.
If this sounds like something you would like for your new male kitten then make sure to check out our list below.
You are bound to find something here that you will like:
Albert
Arthur
Bernard
Bernie
Charles
Chester
Duncan
Edgar
Eugene
Felix
Frank
George
Graham
Harvey
Howard
Hugh
Lloyd
Louis
Murray
Norman
Oliver
Otis
Otto
Percy
Quentin
Ralph
Rory
Rudolph
Theodore
Theodore
Walter
Walter
Watson
Wilfred
Winston
Wolfgang
Nerdy Tech Male Names For Your Cat
If you are into tech or you are a nerd then you really need to check out this list of names.
We searched the World Wide Web and have found the very best tech names out there and brought them to you.
If you like the sound of this then make sure to check out our list of names below:
Ajax – As in web technology
Alpha – As in the first version of software
Beta – As in the pre-release of a software
Byte – As in bites that are processed by computer
Cisco – As in that famous networking company
Cloud – As in a cloud server
Cookie – As in something that can web track
Crypto – As in a digital currency known as cryptocurrency or cryptography
Cyber – As in relating to computers and the cyber network
Data – As in digital statistics, or information
Gates – As in Bill Gates, founder of Microsoft
Giga – Short for Gigabyte/bit
Glitch – As in a bug in the system
Java – As in a well known programming language
Linux – As in a computer operating system
Mac – As in the brand or product name of an Apple computer
Nano – Something very small or something that is nanoscale
Pixel – As in a small dot on a screen
Vector – type of graphics
Widget – As in an application module
Zip – The compression of a file
Fun Food And Drink Names For Your Male Cat
Are you a food lover? If you are then it stands to reason that you pick a food related name for your adorable kitty cat.
You are bound to find something here that you like. So, feel free to peruse our list of food names down below.
Something is bound to pique your interest.
Alfredo
Americano
Angus
Applejack
Asiago
Bacon
Bailey
Barista
Barley
Basil
Beans
Beignet
Berry
Biscuit
Brewski
Brownie
Bud
Burrito
Caesar
Cappuccino
Cheddar
Cheeto
Cherry
Chestnut
Chewie
Chili
Chip
Churro
Cocoa
Cola
Colby
Cookie
Cortado
Crisp
Crunch
Cubano
Curry
Dijon
Donut
Dorito
Espresso
Flapjack
Frito
Fudge
Geisha
Gelato
Grits
Guinness
Gumbo
Hershey
Hoagie
Jameson
Java
Java
Jellybean
Kale
Kona
Lungo
Macchiato
Maple
Meatball
Mocha
Mojito
Muffin
Nacho
Newton
Nugget
Nutmeg
Oreo
Peanut
Pepper
Pickles
Pistachio
Porkchop
Porky
Porter
Queso
Redeye
Reuben
Romano
Sprout
Spud
Stout
Sushi
T-Bone
Taco
Taquito
Tater Tot
Toffee
Tuna
Twinkie
Twix
Wedge
Historical Names For Your Male Cat
Are you a history buff? If you are then you are going to love this section.
We have found a selection of amazing historical names that you can use if you like the sound of them.
These names certainly give off an impressive air, so make sure to check out this list if you like the sound of any of these amazing historical names.
Chester
Washington
Ulysses
Kennedy
Newton
Tycho
Bernoulli
Monet
Quixote
Reagan
Kerouac
Orville
Copernicus
Nero
Einstein
Prince
Hannibal
Humphrey
Mozart
Tolstoy
Lincoln
Benjamin
Branson
Archimedes
Aristotle
Homer
Lyndon
Jacques
Figaro
King Arthur
Booth
Roosevelt
Crockett
Edison
Brutus
Felix
Napoleon
Chavez
Hudson
Byron
Darwin
Churchill
Hamilton
Buffalo Bill
Matisse
Hamlet
Frederick
Caesar
Nixon
Ivan
Ripley
Abraham
Jesse
Cromwell
Aztec
Franklin
Clinton
Leonardo
Teddy
Vlad
Pablo
Apollo
Doc Holiday
Escobar
Dillon
Gandhi
Jefferson
Harry
Shakespeare
Bugsy
Tiberius
Admiral
Louis
Picasso
Galileo
Fibonacci
Jude
Augustus
Apache
Billy the Kid
George
Edmund
Da Vinci
Faraday
God Names For Your Male Cat
If you are a nerd for mythology then you are going to adore these mythology and godly names.
We have listed several amazing options down below for those of you that are interested in naming your cat after gods from mythology.
Greek Gods
Are you into Greek mythology? If you are then the list of names below is going to be exactly what you are looking for.
So, make sure to peruse the Greek god names below if this sounds like something that you would like to name your male cat after a Greek god.
Ares – The God of War
Dionysus – The God of Wine
Apollo – The God of Archery, Music, Poetry
Hypnos – The God of Sleep
Ja – The God of Beginnings, and Choices
Hecate – The Goddess of Magic, Crossroads, and Ghosts
Zeus – The God of the Sky
Poseidon – The God of the Sea
Hephaestus – The God of Blacksmiths and Fire
Demeter – The Goddess of Agriculture
Hermes – The God of the Roadways
Hades – The God of the Underworld
Norse Gods
If you are interested in Norse mythology then you absolutely need to check out this section.
We have listed the best and most epic Norse god names for you to peruse at your leisure below.
You are bound to be inspired by one of these names. So, check them out:
Thor – The god of thunder, war and strength.
Odin – The king of the gods.
Loki – The trickster god.
Borr – The father of the creation gods.
Ve – The brother of Odin.
Modi – A son of Thor.
Magni – A son of Thor.
Hermod – A of Odin.
Vili – A of Odin.
Sigurd – An important Norse god.
Alf – An ancient Norse king.
Tyr – The god of war and justice.
Sindri – A famous dwarf.
Geirod – A giant and enemy of the gods.
Tiki – The god of stone.
Mani – The god of the moon.
Njord – The god of sailing.
Alvis – An extremely wise dwarf.
Balder – An Æsir prince.
Gunnar – An Æsir warrior.
Orvar – An Æsir and legendary Norse hero.
Vidar – A warrior
Buri – The first Norse god
Bragi – The god of poetry
Fitch – The god of rule
Heimdall – The guardian of bridge to the gods
Mimir – An ancient Norse god
Hoenir – An old warrior god
Hoor – The god of winter
Ull – The god of hunting
Kvasir – The god of inspiration
Fjalar – A fire giant
Austri – A dwarf
Andvari – A dwarf who guarded treasure
Baugi – A giant
Garm – The hound of the underworld
Harbor – A mysterious human storyteller
Hermodr – The messenger of the gods
Hler – The ruler of the underworld
Hugi – A giant
Egyptian Gods
If you are an Egyptian mythology buff then this section is perfect for you.
We have listed some fantastic godly names for your cat. So, make sure to peruse our list below at your leisure.
Amun – The god of wind.
Anhur – A god of war.
Anubis – A god of the dead.
Apep – An ancient Egyptian god of Chaos
Geb – The god of the earth.
Horus – The god of why and war.
Kek – The concept of primordial darkness.
Maahes – A god of war, protection, weather, lotuses, devouring captives and knives.
Nefertum – A god of the lotus bloom.
Nemty – The ferryman god.
Osiris – The god of the underworld.
Ptah – The creator god and maker of things.
Ra – The sun god and creator god.
Set – The lord of the desert.
Thoth – The god of the moon, learning, writing, and reckoning.
Final Thoughts
We hope that you have enjoyed learning about these amazing male cat names.
There are truly a plethora of amazing options at your disposal. So do not worry if you can't pinpoint a name right away.
You are sure to find something to inspire you here but if you are not struck with the perfect name.
Don't worry you will find something that perfectly fits your precious kitty cat.
All it takes is a bit of creativity and something will come to you.
With all of that being said, we hope that you have a fantastic day and we will see you next time!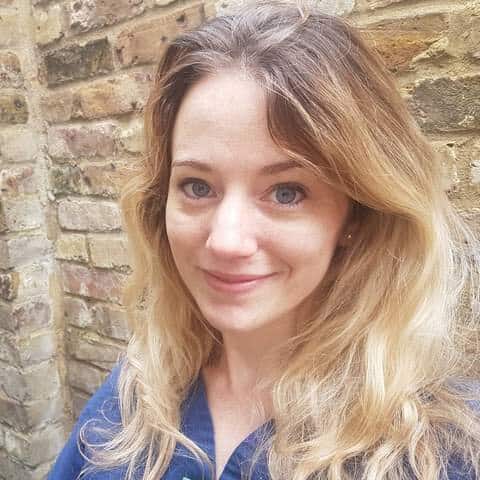 Linda
Dr. Linda Simon MVB MRCVS is a locum veterinary surgeon who has worked in London for the past 8 years. She graduated top of her class in small animal medicine from UCD, Dublin. She is currently a member of the Royal College of Veterinary Surgeons. Linda is the resident vet for Woman magazine and a frequent contributor to People's Friend Magazine, the Dogzone website, Vet Help Direct and Wag! Linda also writes content for the CVS veterinary group, Vetwriter and a number of other establishments.