Last updated on September 15th, 2023 at 02:32 pm
Does your cat know your baby is a baby? Or does she just assume that all humans are the same?
We've looked into this burning question and found out the answer for you! Read on to find out what it is!
Sometimes you may wonder if cats know the difference between adult humans and baby humans.
Well, the overwhelming response is a resounding Yes, they do know the difference!
Some testing proves that when introducing the family cat to a new member of the family, the bond can become instantaneous, like when you raise a puppy with a child and they grow up together with a bond that is strong enough for a lifetime.
How to Help Your Cat Bond with Your Baby
So now that we've answered the question, "Does your cat know your baby is actually a baby?" let's talk about a few safety tips and how to help your kitty bond with your new bundle of joy!
Myth versus reality: Your cat isn't trying to steal your baby's breath!
There are many myths that we've heard about cats and babies, and most are untrue, just old wives' tales, because the cat was and still is considered evil in many cultures.
For instance, the myth about a cat stealing a baby's breath because of the milk smell is untrue. Cats do like to seek warmth and comfort, so cuddling next to a baby is not unusual, but stealing their breath is.
A precaution that many experts advise cat owners to abide by is to not let their kitty sleep in the same room as their baby because of suffocation possibilities.
The reason for this is that a new baby cannot turn over and does not know to turn their face away from an object that may be inhibiting their breathing; thus, suffocation can occur.
How to Introduce Kitty to a Baby
As with any living creature, all cats are not created equal. They have different personalities, attitudes, skills, and more.
The best way to introduce your cat to the newest member of your family is slowly and carefully.
Let your kitty sniff the new baby; he or she may want to cuddle right then and there, or they may walk away and want nothing to do with the baby.
They will know that the little bundle of joy you're holding is a baby, or, in their eyes, a small human.
Chances are that their protective instinct will kick in, and they will watch you and others with the baby, making sure that no one is hurting 'their little human.'
Safe sleeping arrangements for all, your kitty will most likely want to sleep in the baby's room, but as mentioned before, it is not advisable when they are that young.
But letting your kitty see the baby when you put him or her to bed at night will show your cat that all is well with their little human.
How you stop your cat from entering the baby's nursery is up to you, but letting them sleep outside the door of the nursery will cause no harm.
At least they can feel like they are protecting what's inside. Cats are known to be very territorial yet very adaptable.
Most cats will adapt well to the changes that are happening to their human family, and protecting their human family and their territory will be their first priority.
Do you have a new baby with a cat in the family and want to share your stories? Let us know in the comments below!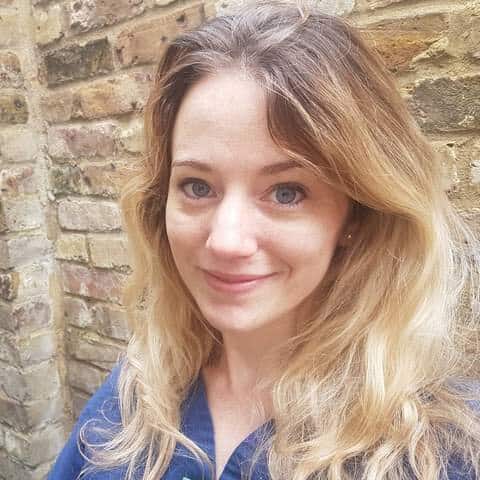 Linda
Dr. Linda Simon MVB MRCVS is a locum veterinary surgeon who has worked in London for the past 8 years. She graduated top of her class in small animal medicine from UCD, Dublin. She is currently a member of the Royal College of Veterinary Surgeons. Linda is the resident vet for Woman magazine and a frequent contributor to People's Friend Magazine, the Dogzone website, Vet Help Direct and Wag! Linda also writes content for the CVS veterinary group, Vetwriter and a number of other establishments.