Contrary to popular belief, the best flea, tick and heartworm prevention products aren't just something you need to consider in the summer.
This is especially true given the unseasonably warm weather we've been having lately!
In order to protect our pets, we must give them the best shield against them all year round.
Whether we are talking about collars, tablets or topical treatments, below are 6 products to keep them safe.
You may also like: Top 10 New Kitten Care Tips You Need to Know
Top Pick
Want to skip ahead and just grab our top pick? Check out the Capstar!
FYI, this post contains affiliate links. If you make a purchase through these links, we earn a small commission at no extra charge to you.
Best heartworm prevention and treatment products for your pets!
Insects like fleas, mosquitoes, and ticks can transmit a lot of viruses and diseases.
Sometimes we don't even realize out pets have been infected until it is too late.
This is why we need to make sure our pets are protected and these insects will not touch them.
Besides the horrible diseases, some pets may even develop bad allergies or rashes from insect bites.
Use the table below to check out our top picks, then read on for more details.
Top Benefit
Waterproof topical treatment
Kills fleas in 30 minutes
Kills fleas around your home
1. Drontal Cat Tablets
The Drontal Cat tablets are some of the most popular around the world and recommended by most veterinarians. T
hey can be a little hard to administer since they come in pill form, but the results are amazing.
Features
These tablets can be used starting with 6 weeks of age and will protect your cat for about three months.
Pros & Cons
| | Pros |
| --- | --- |
| | Usable from 6 weeks |
| | Effective |
| | Chew-proof |
| | Cons |
| --- | --- |
| | Expensive |
| | Hard to pill some cats |
Drontal is a very effective broad-spectrum wormer for cats of most ages, but it can take some convincing to get kitty to take it!
Check out our tips on giving pills to your cats if you need help.
Recommendation
It's always best to ask your veterinarian before administering internal deworming medicine and consult the cat's health records.
See if it was already administered in the past three months.
2. Seresto Cat
The Seresto anti-flea collars have a stellar reputation for being among the most effective flea and tick preventatives.
You can buy it and put it on yourself.
Features
The Seresto Cat collar offers up to 8 months of protection against insect bites.
The best part is that they will die even before touching the skin, unlike the topical treatments.
They have no smell whatsoever and are non-greasy.
Pros & Cons
| | Pros |
| --- | --- |
| | 8-month protection |
| | Easy to use |
| | Odorless |
| | Cons |
| --- | --- |
| | Expensive |
| | Some cats develop allergies |
The Seresto Cat collar is an amazing flea, tick and heartworm prevention solution.
It protects from the outside, but you should make sure your cat is not allergic to it.
Recommendation
If this is the first time your cat is using a anti-flea collar, it may be a good idea to apply a topical treatment a week before.
Talk to your vet about it if you need help choosing the right one.
Sale
3. TevraPet FirstAct Plus
The TetraVet product is the best in the topical treatment category, being very similar to the Frontline Plus formula.
It protects your cat against insects, such as fleas, ticks, and mosquitoes.
Features
This formula kills all kinds of insects and eggs, even before getting to transmit the disease, offering 30 days of protection.
Pros & Cons
| | Pros |
| --- | --- |
| | Protects against insect bites |
| | Easy to apply |
| | Waterproof |
| | Cons |
| --- | --- |
| | Can cause reaction in some cats |
| | Only 30 days of protection |
It's incredibly easy to apply according to the instructions, but you need to redo the procedure every month.
Plus, like many topical treatments, it can cause allergic reactions in some cats.
Recommendation
As usual, make sure your cat didn't receive any other form of topical medication for fleas, as a large quantity of the substance is never safe.
It should not be used on dogs or cats younger than 8 weeks.
4. Expert Care Tapeworm Dewormer
This is a great product for deworming kittens and adult cats. It fights against two types of worms and will protect your precious from diseases.
Features
As one of the best heartworm medications available, it can definitely help your cat. The tablets are chewable and easy to administer, can be even hidden in their food. They can be used for kittens from up to 6 weeks.
Pros & Cons
| | Pros |
| --- | --- |
| | Usable from 6 weeks |
| | Fights against two kinds of worms |
| | Chewable tablets |
| | Cons |
| --- | --- |
| | Some cats may not eat the tablets |
It's a great at-home treatment that will get rid of the malicious tapeworms but your cat may not be cooperative into administering it.
Just make sure you consult with your vet first, as he'll need to actually verify that your cat has tapeworms.
Recommendation
If you're adopting a kitten, check to make sure she hasn't already been dewormed. You'll also need to make sure she's old enough.
That's why consulting a vet is so important!
5. Capstar Fast-Acting Oral Flea Treatment
If you're dealing with a current flea infestation, Capstar is definitely one of the first flea, tick, and heartworm prevention products you should reach for.
Features
Capstar kills fleas fast. It actually starts working within 30 minutes of giving to you cat. You can literally see dead fleas start falling off of him!
The tablets are convenient to use and available without a vet. You can safely give another dose once a day until the infestation ends.
Pros & Cons
| | Pros |
| --- | --- |
| | For cats from 2-25 lbs |
| | Effective |
| | Kills fleas almost immediately |
| | Cons |
| --- | --- |
| | Doesn't prevent flea long-term |
| | Hard to pill some cats |
While Capstar can help eliminate a current infestation, it doesn't really do much to prevent long-term flea problems.
So, you'll need to use it along with another option. Still, when you need to clear up the problem fast, it's a great option.
Recommendation
Although it says for 2-25 lbs, if you have a young kitten you should call your vet first before administering any medications- Capstar included.
6. Vet's Best Flea & Tick Home Spray
This product is amazing in case you have a flea problem in your house. It kills all the unwanted insects, providing you with the safety you need.
Features
It is a great product that can be used on surfaces, such as furniture, carpets, pillows or blankets, as well as for cats starting with 12 weeks.
It is 100% natural and will keep the insects away from you and your cat.
Pros & Cons
| | Pros |
| --- | --- |
| | Multipurpose Use |
| | 100% natural |
| | Non-toxic to pets & people |
| | Cons |
| --- | --- |
| | Smell may bother some |
| | Usable from 12 weeks. |
It is a great flea solution for around your home and 100% natural.
However, you can't use it until your cats are at least 12 weeks old.
[embedpost postid="7227″]
Recommendation
This is a great product overall, but you should still use it with caution around your kittens under 12 weeks.
It should kill the nocive insects, protecting your cats and dogs against heartworm and other insect-related diseases.
Sale
It's always better to prevent rather than treat, and we need to be very careful when it comes to heartworm prevention.
Sometimes we don't even realize our cats are sick until it is too late.
These 6 best flea, tick and heartworm prevention products will help keep kitty safe all year round!
Do you have any other top picks for the best flea, tick, and heartworm preventatives? Share below!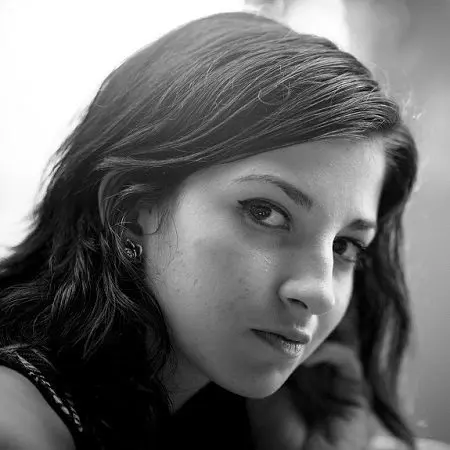 Andreea Juganaru
Andreea is a very passionate content creator and her purpose is to provide you with the most interesting articles, while constantly discovering new facts. She's been freelance writing for the past five years and has created numerous articles and educational materials while managing her own business.
Last update on 2023-09-21 / Affiliate links / Images from Amazon Product Advertising API