When it comes to naming our beloved feline companions, we often seek monikers that reflect their unique personalities and bring a touch of elegance to their identity.
One charming and popular category of cat names that has gained traction over the years is "Flower Names for Cats."
Just as flowers grace the world with their beauty and variety, these names can add a layer of sophistication and natural charm to your pet.
Let's explore the enchanting world of flower-inspired names for your cat, offering insights and inspiration for you to find the perfect floral name for your furry friend.
Female Flower Names for Cats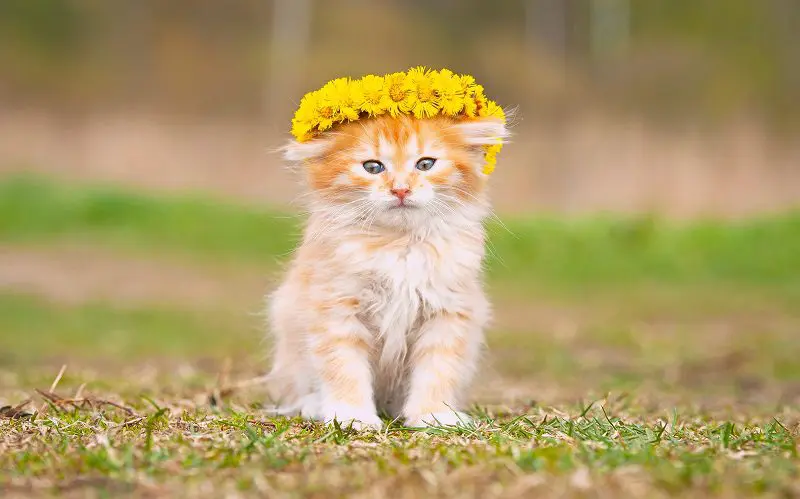 Choosing a delightful flower-inspired name for your female cat can add a touch of elegance and charm to her identity. Here are 20 female flower names for cats to consider:
Daisy
Lily
Rose
Tulip
Poppy
Jasmine
Marigold
Orchid
Violet
Iris
Petunia
Camellia
Azalea
Zinnia
Daffodil
Sunflower
Peony
Hyacinth
Dahlia
Lavender
While all these flower names are beautiful choices for your feline companion, we recommend the name "Lily" for its timeless and elegant appeal.
Male Flower Names for Cats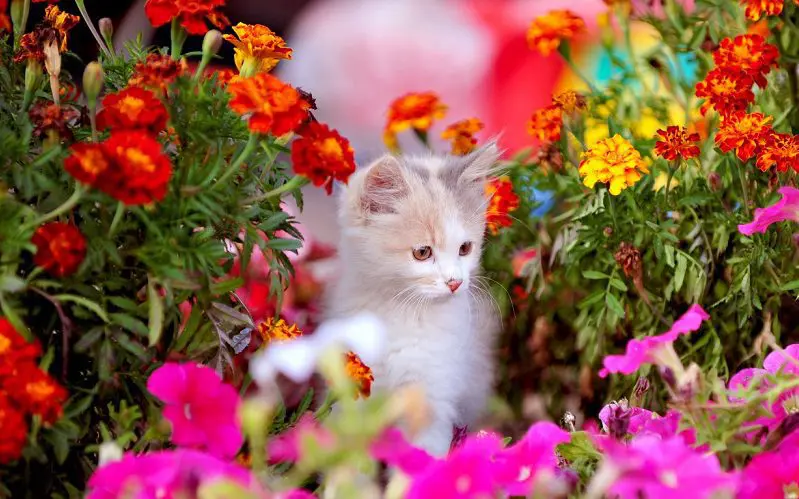 Here are 20 delightful flower cat name options for your male cat:
Basil
Hawthorn
Aster
Dandelion
Sage
Fern
Zephyr
Thistle
Anemone
Clover
Cedar
Juniper
Hyssop
Lupine
Hawthorn
Indigo
Lotus
Pansy
Saffron
Oleander
While all these male flower names offer a touch of natural beauty, "Basil" stands out as a unique and aromatic choice for your cat, infusing a hint of Mediterranean charm into his identity.
Cute Flower Names for Cats
For those seeking an endearing and charming flower name for their feline friend, here are 20 cute options to consider.
Buttercup
Pansy
Bumble
Peaches
Sweetpea
Bonsai
Dottie
Petal
Snickers
Twinkle
Tansy
Rosy
Tater Tot
Honeybee
Dimple
Truffle
Wiggles
Gingersnap
Pudding
Glimmer
Among these sweet and cute flower names, "Buttercup" stands out as an endearing and charming choice for your beloved cat, infusing a sense of warmth and affection into their name.
Unique Flower Names for Cats
Uniqueness and individuality can add a special touch to your cat's identity, making them stand out in a crowd. Here are 20 intriguing options:
Oleander
Foxglove
Zephyranthes
Bleeding Heart
Lunaria
Amaranth
Sarracenia
Gladiolus
Anigozanthos
Xeranthemum
Cymbidium
Yarrow
Rhododendron
Leontopodium
Euphorbia
Nigella
Callistemon
Liatris
Saxifraga
Epiphyllum
While all these unique flower names hold an air of distinctiveness, "Bleeding Heart" offers an intriguing and memorable choice for your feline companion.
White Flower Names For Cats
White flowers embody purity, serenity, and timeless beauty, making them a captivating source of inspiration for your cat's name.
Gardenia
Magnolia
Snowdrop
Calla
Yucca
Hellebore
Tuberose
Blewit
Paperwhite
White Rose
Among these elegant white flower names, "Gardenia" stands out as a name that exudes grace and sophistication, making it a beautiful choice for your feline friend.
Purple Flower Names For Cats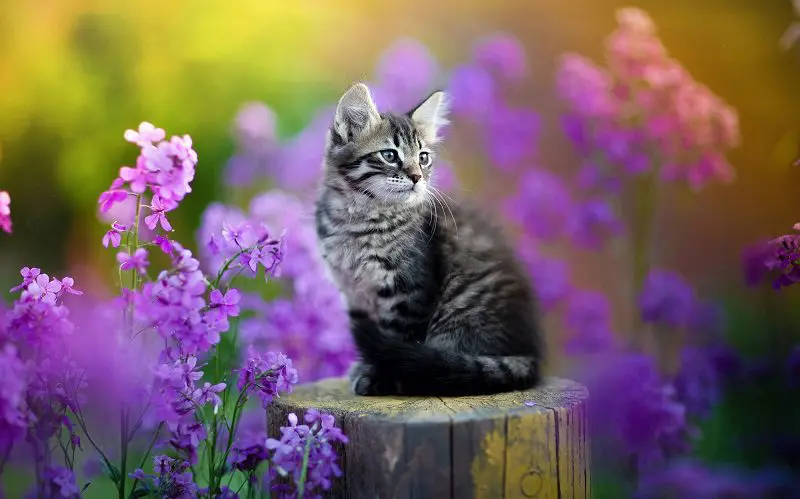 Purple flowers hold an alluring charm and sense of mystique, making them an excellent source of inspiration for flower names for cats.
Mauve
Verbena
Aconitum
Amethyst
Jacaranda
Asteria
Viola
Heliotrope
Gentian
Lavandin
Amidst this enchanting array of purple flower names, "Viola" captures the essence of the color with a touch of elegance and musical charm.
Red Flower Names For Cats
Red flowers symbolize passion, energy, and love, making them a vibrant source of inspiration for cat names.
Scarlet
Hibiscus
Poinsettia
Begonia
Canna
Freesia
Coleus
Salvia
Geranium
Lobelia
Among these passionate red flower names, "Scarlet" stands out as a name that captures the essence of love and vibrancy.
Yellow Flower Names For Cats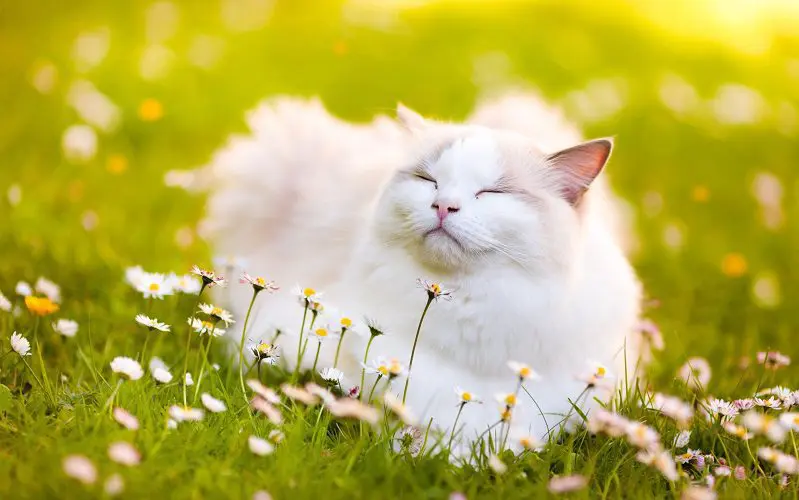 Yellow flowers radiate warmth, happiness, and positivity, making them a delightful source of inspiration. Here are 10 sunny options:
Primrose
Forsythia
Jonquil
Mimosa
Coreopsis
Broom
Yellow Rose
Goldenrod
Helianthus
Genista
Among these cheerful yellow flower names, "Mimosa" stands out as a name that encapsulates the sunny disposition of this color.
Wrap-Up
In the realm of pet nomenclature, flower names for cats have blossomed into a delightful choice for many cat owners.
They not only evoke the beauty of nature but also create a sense of endearment and uniqueness for your beloved feline.
With this diverse bouquet of options, you are sure to find the perfect name that suits your cat.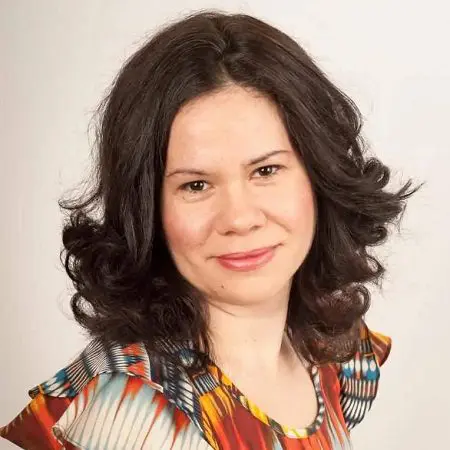 Olfa T
Olfa knows how to get things done and has a keen business sense that others admire. She's always on the go, coming up with new ideas! Her ability to anticipate the needs of her readers and deliver information that they want is what makes CatVills such a success. She loves cuddling her cat Picaciu. He is her inspiration.