Finding food names for grey cats is no easy feat!
After all, grey isn't exactly an appetizing color for food!
That said, we came up with some ideas that, while not exactly inspired by grey treats, do work beautifully for your smoke-colored kitty.
Related: 100 Sweet Cat Names Starting with S
34 Food Names for Grey Cats
Like I said above, there aren't really many grey-colored foods out there, and for good reason. It's not exactly appetizing!
So, rather than focus on finding the handful of foods that may be grey, we're focusing on fun food names that work for darker-colored kitties in general.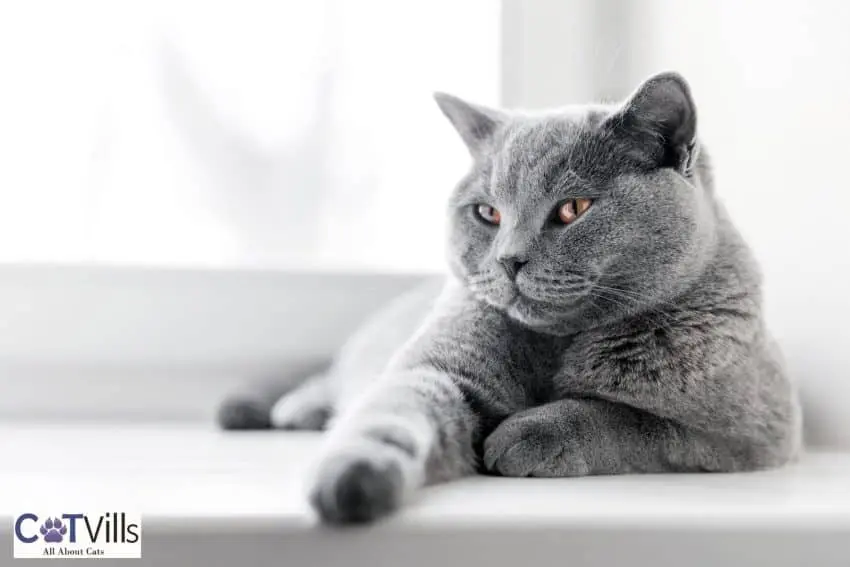 17 Food Names for Grey Cats for Females
Biscuit – because you should be able to say 'cute like a biscuit'.
Brownie – what can be more delicious than a brownie?
Candy – keep in mind it may be the sweetest thing in the world!
Cappuccino – sometimes a cat's colors will be very similar to a cappuccino.
Caviar – not only delicious but also precious!
Cheerio – can you think of a sweeter name for your cat?
Cinnamon – it may be the perfect name for a mischievous cat.
Cupcake – as it comes in different colors and sizes, it is perfect for any cat.
Espresso – dark grey cat? Then this is the perfect name!
Fudge – this sugar full sweet, for the most amazing cat.
Kit-Kat – or the delicious chocolate dessert, to remind you how much you love your cat!
Macaroon – of course, they come in all shapes and sizes, like our cats. And we love them.
Marshmallow – or think about a delicious roasted marshmallow!
Muffin – thinking another delightful name for your cat? Here it is!
Oyster– one of the few naturally grayish foods!
Shrimp-perfect for a grey munchkin cat!
Sugar – maybe it doesn't need an explanation, but it is great!
Cats really are some of the cutest creatures in the world and they need great names to match it! Grey cats are truly special!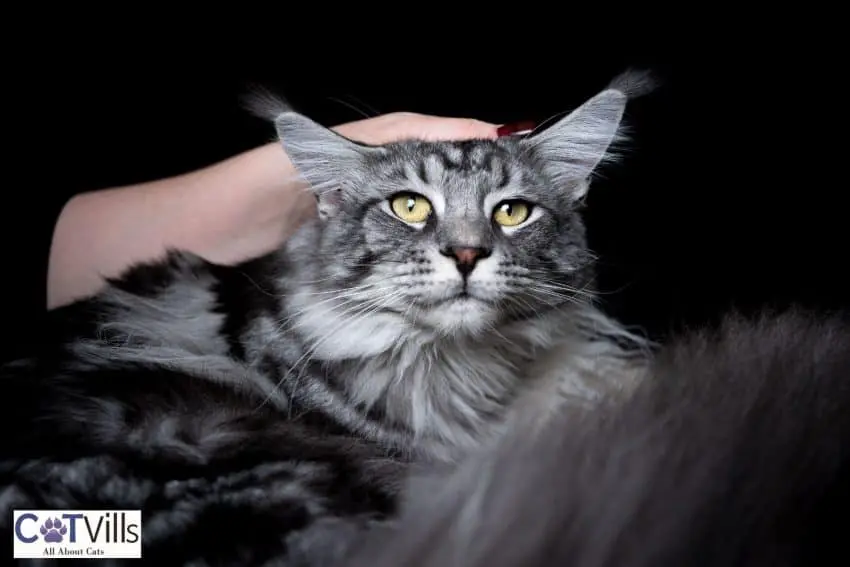 17 Food Names for Grey Cats (Males)
Bailey – after the black and white Irish cream, creating something beautiful.
Berry – berries are cute, berries are amazing and so is your grey cat!
Chestnut – small and cute, just like your favorite furball.
Chip – can be a great name, especially if his sibling is named 'Dale'!
Cocoa – does your grey cat have a very interesting color? Does it resemble cocoa?
Cookie – cats have different patterns, and this one is great for spotted coats!
Donut – they are sweet, they are all different, and can be a great name for a cat.
Espresso – beautiful colors, for a stunning grey cat!
Gelato – gelato is perfect at any moment, just like your amazing cat.
Oatmeal – super cute gender-neutral name for a gray cat!
Oreo – another delicious dessert, special for an amazing cat.
Peanut – can you think of a more perfect name for a very tiny kitten?
Shroomie– some mushrooms are naturally grey.
Taco – probably one of the most popular funny food names for cats in the world.
Toffee – a delicious name, for a marvelous cat!
Twinkie – the amazing cake, just like your cat, can make your life sweeter!
Twix – did you adopt two cats and they're inseparable? Then here is a name for that!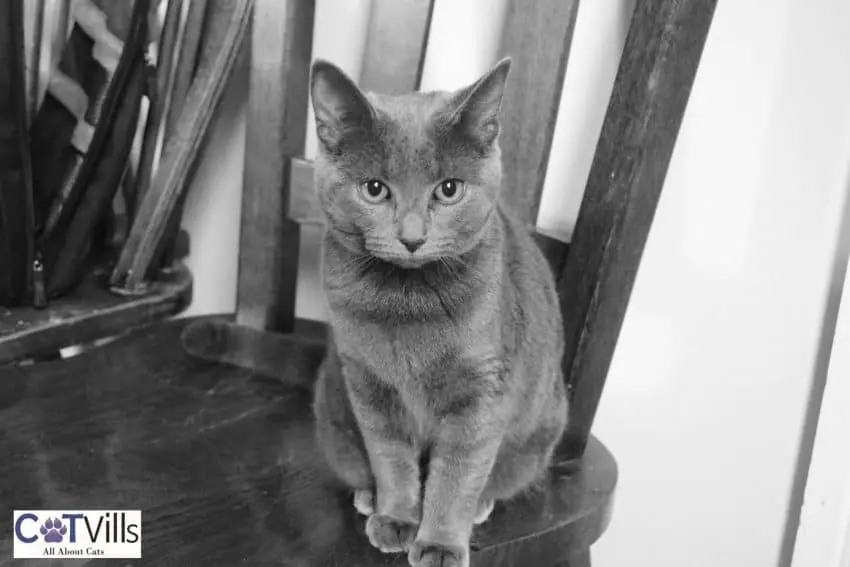 8 MALE GRAY KITTEN NAMES
Ash- Ash is from the Hebrew origin, which means Happy. Ash is the solid remains from a fire or a volcano.
Dorian– Dorian is from the Greek origin, which means an Ancient Greece Tribe. Dorian Gray is the main character from the book- The Picture of Dorian Gray- by Oscar Wilde.
Earl- Earl is from the English origin, which means Nobleman. Earl Grey is a tea blend and a color as well.
Heron– Heron is from the Greek origin, which means Hero. Grey Heron is a large bird that features long necks and long legs.
Rocky– Rocky is from the English origin, which means Rock. Rocky the Flying Squirrel is a cartoon character from The Rocky & Bullwinkle Show.
Smokey– Smokey is from the English origin, which means Smoke-Colored. Smokey Grey, or Smoke Grey, is a color.
Sterling– Sterling is from the English origin, which means Of the Highest Quality. Sterling Silver is a grayish color.
Tom– Tom is from the Aramaic origin, which means Twin. Tom, is a grey tomcat cartoon character, from Tom and Jerry.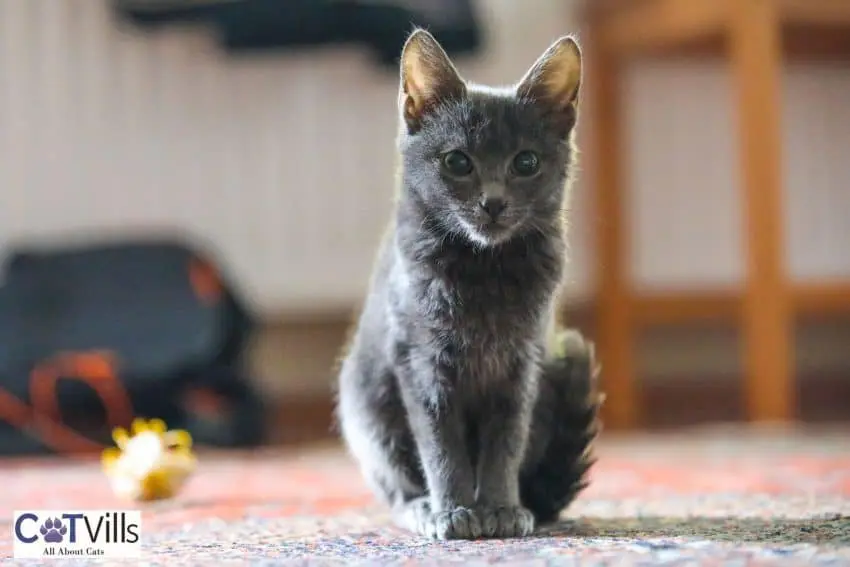 Related: Crystal Kitten Names
8 FEMALE GRAY KITTEN NAMES
Crystal- Crystal is from the Ancient Greek origin, which means Rock Crystal, Ice. Crystal is a mineral or glass that is clear and transparent, like ice.
Heather– Heather is from the English origin, which means Flowering Evergreen Plant. Heather Gray is a color.
Luna– Luna is from the Latin origin, which means The Moon. Luna was the moon Goddess from Ancient Roman Mythology.
Macy– Macy is from the French origin, which means Long, Low Hill. Macy Gray, is an R&B singer, most famous for her hit song- I Try.
Misty– Misty is from the English origin, which means Mist. Misty Gray is a color. Mist is formed by tiny water droplets in the air.
Pebbles– Pebbles is from the English origin, which means Small Rocks. Pebbles are small rock that are made round and smooth, as the result of the water's motion.
Sylvie– Sylvie is from the Latin origin, which means From the Forest. Sylvie is the nickname for the color Silver.
Twinkle– Twinkle is from the Hindu origin, which means To Shine With an Unsteady Light. Twinkle refers to stars that shine brightly in the sky.
Choose one of these food names for grey cats and treasure your furball completely.
Grey cats are beautiful and sometimes, if the color looks more like lilac, you can consider that you have one of the rarest cats in the world.
What are your favorite food names for grey cats? Can you think of any other grey foods? Share below!
Andreea Juganaru
Andreea is a very passionate content creator and her purpose is to provide you with the most interesting articles, while constantly discovering new facts. She's been freelance writing for the past five years and has created numerous articles and educational materials while managing her own business.
FIND HER ON: FACEBOOK.
Read her latest articles.
Learn more about Andrea here