Are you looking for some female cat names?
If you are then this article is going to be exactly what you are looking for.
We cover over 900 girl cat names in this article for you to peruse at your leisure.
Not only have we listed a ton of awesome names for you, we have also categorized them so that you can find a theme that you like and peruse names that are related to that.
Are you excited?
If you are then let's dive right in and get started!
Common Names For Female Cats
If you are looking for a name for your girl cat that is a little more on the common side, then this is the section for you.
We have listed several common female cat names here for you to peruse at your own discretion.
Check out the list we have for common girl cat names below:
A.J.
Abby
Addison
Agatha
Alice
Angel
Annie
Arya
Athena
Aurora
Ava
Baby
Bailey
Bean
Bella
Belle
Bonnie
Boo
Callie
Cat
Charlie
Charlotte
Chloe
Cleo
Daisy
Delilah
Ella
Ellie
Emma
Fiona
Frankie
Freya
Freya
Gigi
Gracie
Harley
Hazel
Ivy
Izzy
Jade
Jasmine
Kiki
Kitty
Kiwi
Layla
Lilly
Lola
Lucy
Lulu
Luna
Maggie
Mama
Mia
Midnight
Mila
Millie
Mimi
Minnie
Miss Kitty
Missy
Misty
Mittens
Molly
Nala
Nova
Olivia
Patches
Pearl
Penelope
Penny
Phoebe
Piper
Pixie
Princess
Rosie
Roxy
Ruby
Sadie
Salem
Sasha
Sassy
Shadow
Smokey
Sophie
Stella
Stormy
Tiger
Violet
Willow
Winnie
Zelda
Zoe
Zoey
Cute Names For Female Cats
Sometimes the best name for your cat is something that is cute and sweet. If that is the kind of theme that you would like to go for then you need to check out the names we have listed below:
Abby
Ally
Amelia
Angel
Ariel
Ava
Baby
Bailey
Bessie
Birdie
Blitz
Blossom
Bonnie
Boots
Brooklyn
Bubbly
Buffy
Bunny
Callie
Cassie
Cat
Charlotte
Cherish
Chloe
Cleo
Clover
Coco
Cora
Cricket
Dakota
Delilah
Destiny
Dixie
Dolly
Dottie
Eve
Fiona
Fluffy
Freckles
Gidget
Gigi
Ginger
Haley
Hazel
Honey
Ivy
Izzy
Jewel
Josie
Juno
Katie
Kit
Kitty
Lacy
Layla
Lexi
Lil
Lila
Lily
Lola
Lucky
Lucy
Lulu
Mabel
Macy
Maddie
Maggie
Maisie
Maya
Mellow
Mika
Miley
Millie
Mimi
Mimsy
Minnie
Missy
Misty
Mittens
Molly
Olive
Paisley
Peanut
Pearl
Pebbles
Penelope
Penny
Pinky
Piper
Pixie
Princess
Pumpkin
Queenie
Rainbow
Raven
Riley
River
Rosie
Roxy
Sally
Sandy
Sasha
Scarlett
Scout
Shelby
Shiloh
Skye
Smooches
Sophie
Stormy
Summer
Sunny
Suzy
Sydney
Tabitha
Tilly
Trixie
Trudy
Violet
Viv
Winnie
Winnie
Zara
Zelda
Zoey
Fancy Names For Female Cats
Are you looking for some cat names that are a little more fancy or posh?
If you are then the list of female cat names as listed below might be the perfect place for you to begin.
So make sure to peruse our list below at your leisure if this is a theme that you would like for your girl cat to have.
Addison
Adele
Agatha
Ambrosia
Amelie
Amore
Anastasia
Angel
Angelica
Apricot
Aretha
Asher
Aspen
Astra
Athe
Atwood
Audrey
Aurora
Ava
Avalon
Baroness
Beatrice
Bella
Bianca
Bonita
Burgundy
Calia
Camilla
Cardi
Carmen
Caroline
Celeste
Chanel
Chantilly
Charlotte
Cheri
Chicklet
China
Coral
Cordelia
Countess
Danica
Darcy
Darlene
Darling
Diana
Dior
Diva
Diva
Dixie
Dot
Duchess
Eden
Effie
Ellie
Eloise
Elsa
Elvira
Emerald
Enid
Esme
Espresso
Eva
Evita
Fancy
Fauna
Felicity
Frida
Friskie
Gabriella
Gaia
Galina
Garbo
Gardenia
Gemma
Georgia
Gertrude
Gidget
Giselle
Giselle
Godiva
Goldie
Grace
Gucci
Guinevere
Gwen
Gwenivere
Harlow
Harmony
Harper
Harper
Hecuba
Heidi
Hissy
Honey
Ida
Ima
Iris
Isabella
Isadora
Isobel
Jada
Jasmine
Jipsee
Jules
Julianna
Juliette
June
Katsumi
Kayden
Kennedy
Kitana
Lady
Layla
London
Loretta
Madden
Madonna
Mary
Mercedes
Miss Havisham
Morgan
Norah
Odette
Olivia
Olympia
Opal
Ophelia
Paisley
Pandora
Peaches
Pearl
Perdita
Periwinkle
Perry
Persephone
Pippa
Portia
Prada
Prim
Princess
Queenie
Razzie
Ribbon
Rosarita
Rose
Roxy
Ruby
Sabine
Sabrina
Sadie
Sapphire
Sasha
Satin
Savannah
Scarlett
Sedona
Selby
Selena
Selina
Seneca
Sierra
Sissy
Sonata
Stella
Taffy
Talladega
Tasha
Tawny
Thea
Theodora
Tiara
Tula
Uma
Valentine
Vera
Victoria
Vivian
Wanda
Willa
Yasmine
Yoko
Zara
Zeda
Zoe
Zola
Zula
Rare And Unique Names For Female Cats
Adara
Akira
Amari
Aphrodite
Aquarius
Athena
Ava
Bijou
Bonita
Bowie
Callisto
Calypso
Cassia
Chantilly
Coral
Desdemona
Duchess
Eleven
Elora
Everly
Fawn
Gaia
Gala
Henna
Iliana
India
Italy
Juniper
Kanga
Kiki
Kisyuna
Laika
Leelo
Lexi
Magdalena
Monroe
Nala
Nisha
Noble
Ontario
Onyx
Persephone
Persia
Portia
Prada
Prairie
Quackers
Quayle
Quinn
Rory
Sahara
Tiana
Ukiya
Una
Ursula
Utopia
Valentine
Violet
Wavy
Wiley
Winter
Xanadu
Xandria
Xanthippe
Xenia
Xiomara
Yafa
Yara
Yasmine
Zadie
Zadie
Zahara
Zara
Zendaya
Zillow
Zola
Zora
Zuri
Zuzu
Humorous Female Cat Names
Sometimes the best name for your female feline friend is something that has a little humor to it. There are tons of amazing options out there.
WE have listed a few funny options below for you to peruse at your leisure.
If you do not like any of the names below, do not fret, you just need a little creativity and you will have something that will have you in stitches.
But for now, peruse the list of names we have below:
Aspirin
Baker
Barcode
Batcat
Bitsy
Black Eyed Pea
Camo
Careless Whisker
Carrie Bradpaw
Carrot top
Cat Benatar
Catalie Dormer
Catalie Portman
Catastrophe
Catnip Everclean
Catsy Cline
Catwoman
Cher Pawowitz
Chewie
Chica
Chimneysweep
Chowder
Cindy Clawford
Cleocatra
Deloris Van Catier
Dorito
Espresso
Ewok
Facepaint
Feline Dion
Fleas Witherspoon
Fleyonce
Frizzy
Furgie
Furmione Granger
Gingey
Grizzly
Grow-lein Maria
Hello Kitty
Inksplat
Jane Pawsten
Jennifur Anderson
Jezebel
Kit Kat
Kitney Spears
Kitty Purry
Lady Rover
Lava
Lioness
Madame
Margaret Scratcher
Mariah Hairy
Mary Pawpins
McGonagall
Meatball
Meowly Cyrus
Mitzi
Momo
Motley
Munchkin
Olga
Pawdrey Hepburn
Peewee
Pookie
Puma Thurman
Purrsei Lannister
Ravenclaw
Scrappy
Siren
Skimbleshanks
Snowflake
Spanx
Squat
Squirt
Stevie Licks
Strawberry Blonde
Tabbytha
Tallulah
Tango
The Boss
Tina Spay
Tiny
Toothpaste
Tootsie
Towie
Tubby
Ursula
Waffle
Wiggles
Your Highness
Zebra
Zippy
Food Related Female Cat Names
If you love food, it may be a good idea to give your cat a wonderful food related name.
It can be an abusing and cute way to name your feline. If you are at a loss, make sure to check out the list of food related names below:
Almond
Ambrosia
Anise
Apple
Applejack
Apricot
Banana
Basil
Bento
Biscuit
Brandy
Brie
Buttercup
Butternut
Cake Pop
Calamari
Candy
Caramel
Cashew
Cauliflower
Chai
Chalupa
Cherry
Chickpea
Chip
Chiquita
Clementine
Cocoa
Cookie
Cracker
Cupcake
Dumpling
Edamame
Enchilada
Ginger
Gyoza
Hazelnut
Hershey
Honey
Honey
Honey Bun
Honeydew
Java
Jellybean
Kahlua
Kale
Kale
Lemon
Licorice
Lollipop
Macaroon
Maple
Margarita
Marshmallow
Martini
Matcha
Merlot
Milkshake
Miso
Mocha
Mochi
Muffin
Nacho
Nori
Nutmeg
Olive
Oreo
Panini
Paprika
Peaches
Peanut
Pecan
Pepper
Pickle
Puddin
Raisin
Ramen
Rosemary
Saffron
Sage
Sake
Sashimi
Sherry
Snickers
Soba
Sprinkle
Sugar
Sushi
Sweetpea
Sweets
Taco
Taffy
Tater Tot
Thyme
Udon
Unagi
Wasabi
Yakitori
Flower And Nature Female Cat Names
If you are a fan of nature or you just like nature-related names then this section is for you.
We have listed a bunch of fantastic nature-related names below. You won't be able to say 'no' to such fantastic names.

So, make sure to peruse the names we have listed below at your leisure:
Acacia
Achillea
Agrimony
Almandine
Amaranth
Amaryllis
Amazonite
Amber
Ambrosia
Amethyst
Ametrine
Anemone
Arbutus
Aster
Atom
Aubrieta
Aurora
Avalanche
Axinite
Azalea
Azolla
Balsam
Barberry
Begonia
Beryl
Bindweed
Bluebell
Bonzai
Buttercup
Cactus
Calendula
Camellia
Cedar
Celandine
Celosia
Chalcedony
Chamomile
Charoite
Chestnuts
Chrysanthemum
Cinnamon
Cleome
Clover
Coleus
Coral
Coriander
Crocus
Cypress
Daffodil
Dahlia
Daisy
Delphinium
Diamond
Eglantine
Eyebright
Fennel
Fern
Filbert
Fir
Flax
Flora
Forsythia
Frangipani
Freesia
Furze
Gardenia
Garnet
Gazania
Geranium
Gladiolus
Goldenrod
Gravity
Heather
Hematite
Hibiscus
Hollyhock
Hop
Hosta
Howlite
Hyacinth
Hydrangea
Idocrase
Iolite
Iris
Ivy
Jade
Jadeite
Jasmine
Jonquil
Juniper
Kalanchoe
Kyanite
Larimar
Laurel
Lavender
Licorice
Lilac
Lily
Magnolia
Mallow
Mapl
Marigold
Mars
Maypop
Melanite
Mercury
Meteor
Midnight
Mimosa
Mint
Mirage
Moonstone
Morganite
Narcissus
Nuumite
Obsidian
Onyx
Opal
Orchid
Pansy
Parsley
Pearl
Pebble
Peony
Peridot
Periwinkle
Petunia
Poinsettia
Poppy
Prehnite
Primrose
Pyrite
Pyrope
Quartz
Rainbow
Rhodonite
Rose
Ruby
Salvia
Sand
Sapphire
Saturn
Serpentine
Shale
Slate
Smokey
Snowball
Snowflake
Space
Sphene
Spinel
Stone
Summer
Sunflower
Sunstone
Syringa
Tansy
Topaz
Torenia
Tourmaline
Tulip
Turquoise
Typhoon
Verbena
Verdite
Winter
Wisteria
Zinnia
Zizia
Female Cat Names From Literature
If you are an avid reader or you enjoy watching movies and series then you will need to check out this section.
We have brought together a ton of the best female cat names from literature.
So, make sure to check out our list below when you get the chance:
Harry Potter
Harry Potter has been around for most of our lives. It is an extremely popular book series and movie which has stolen the hearts of many.
So, why not name your girl cat after your favorite character?
If you are looking for inspiration, make sure to check out our list of the top picks below:
Accio – A Summoning Charm is a charm that summons an object.
Alohomora – The Unlocking Charm, also known as the Thief's Friend.
Animagus – Someone who can transform themselves into an animal at will.
Auror – An Auror is someone that works as a highly trained law enforcement official.
Basilisk – A giant serpent, also known as the King of Serpents.
Bellatrix – An unhinged witch and follower of Voldemort.
Fairy – A mythical creature seen in Harry Potter and many other mythologies.
Fang – Hagrid's large guard dog.
Fawkes – The name of Dumbledore's phoenix.
Fleur – Witch from Beauxbatons Academy of Magic.
Flitwick – A professor at Hogwarts School of Witchcraft and Wizardry.
Ginny – The name of Ron Weasley's sister.
Goblin – A mythical creature seen in Harry Potter and many other mythologies.
Gryffindor – One of the houses at Hogwarts School of Witchcraft and Wizardry.
Hairy Pawter – A fun play on Harry Potter's name.
Hedwig – Harry Potter's owl's name.
Hermione – One of the main characters in Harry Potter and a part of the golden trio.
Kelpie – A mythical creature seen in Harry Potter and many other mythologies.
Lestrange – The last name of Bellatrix, an unhinged witch and follower of Voldemort.
Lovegood – The last name of Luna, a student at Hogwarts.
Lumos – A spell that creates an illumination front eh wand of the caster.
Luna – The name of a slightly strange but good-natured student at Hogwarts.
Mandrake – A magical plant seen at a herbology lesson at Hogwarts.
Minerva – The first name of a teacher at Hogwarts.
Molly – A powerful witch and mother to Ron Weasley.
Mrs. Norris – The name of a cat in Harry Potter.
Myrtle – The name of a witch murdered in a bathroom at Hogwarts.
Nagini – The name of a snake serving Voldemort.
Narcissa – The name of Draco Malfoy's mother.
Nymphadora – A British half-blood witch and a Metamorphmagus.
Parvati – The name of a student at Hogwarts.
Pawtunia – A play on 'Pansy Petunia', a Slytherin student at Hogwarts.
Poppy Pawmfrey – A play on Poppy Pomfrey, the healer at Hogwarts.
Slytherin – One of the houses at Hogwarts.
Tonks – A British half-blood witch and a Metamorphmagus.
Witch – A female magic user, a term used in the Harry Potter universe.
Lord Of The Rings
Do you love Lord of the Rings?
If you do then you are most likely looking for a name that is related to this classic story.
There are certainly a lot of amazing options when it comes to finding a name from Lord of the Rings.
Where do you start?
Well, that is why we have listed down the very best names from Lord of the Rings for your girl cat.
Just take a look!
Arwen – An elvish woman and lover to Aragorn.
Bree – A place in the Lord of the Rings universe.
Elanor – The daughter of Samwise Gamgee.
Elwing – Known as Elwing the White, was the daughter of Dior the Fair and Nimloth.
Eowyn – The niece of King Theoden and shield maiden.
Galadriel – An ancient and beautiful elvish woman.
Lothiriel – Wife of King Éomer of Rohan.
Nienor – Niënor, also called Níniel, was Húrin and Morwen's child.
Peregrin – Last name of a main character in the Lord of the Rings Universe.
Rivendell – A beautiful city in the Lord of the Rings Universe.
Rosie – The name of Samwiuse Gamgee's love interest and later on his wife.
Shelob – The name of a giant spider.
Tauriel – The name of an elf in the Hobbit trilogy movies.
The Pirates Of The Caribbean
If you are a fan of this delightful and fun Disney pirate movie franchise then you are in luck.
We have listed the best names for your cats below.
You are bound to love some of them.
So, peruse these name below at your leisure:
Anamaria – Jack Sparrow owes her a boat.
Angelica – The daughter and ex-lover of Jack Sparrow.
Beckett – The last name of Lord Cutler Becket.
Dalma – The Last Name of Tia Dalma, a witch.
Giselle – A harlot that is an acquaintance of Jack Sparrow
Scarlett – A harlot that is an acquaintance of Jack Sparrow
Swann – The last name of Elizabeth Swann.
Syrena – The name of a mermaid.
Tia – The first name of a great and fearsome witch.
Turner – The last name of Will Turner.
Sparrow – The last name of Captain Jack Sparrow.
Calypso – The name of a great and terrible sea goddess.
Cats
Why not name your girl cat after a character from the world-famous Cats Broadway musical and the newer movie.
In this section we have listed a few options for you to consider.
Just take a look below when you are ready:
Rum Tum Tugger
Grizabella
Bombalarina
Demeter
Victoria
Skimbleshanks
Jennyanydots
Bustopher Jones
Macavity
Rumpleteazer
Jellyorum
Tantonmile
Syllabub
Pouncival
Admetus
Growltiger
Munkustrap
Rumpus Cat
Jemima
Griddlebone
Coricopat
Tumblebrutus
Mungojerrie
Carbuckett
Final Thoughts
If you have not found a name here to your liking, don't worry. There are a million amazing girl cat names out there for you to choose from.
Just remember when you are looking for a name, it is essential that you follow your heart and pick something that has meaning for you.
There are so many fun names you could go for.
You can also find a name based on a theme of your choosing. All you need to remember is that you should pick a name that you love.
Nothing we say can help you make a decision for yourself. Find something that has meaning for you and go with it.
You will find something that fits your new girl cat.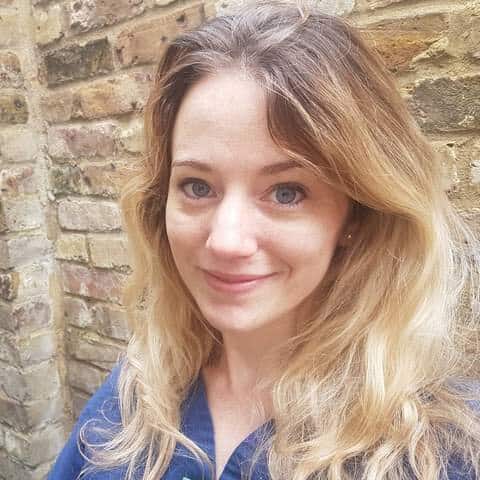 Linda
Dr. Linda Simon MVB MRCVS is a locum veterinary surgeon who has worked in London for the past 8 years. She graduated top of her class in small animal medicine from UCD, Dublin. She is currently a member of the Royal College of Veterinary Surgeons. Linda is the resident vet for Woman magazine and a frequent contributor to People's Friend Magazine, the Dogzone website, Vet Help Direct and Wag! Linda also writes content for the CVS veterinary group, Vetwriter and a number of other establishments.