Pet drinking fountains are excellent sources of fresh water for pets. However, it's frustrating to see water wasted by constantly running through the fountain.
Luckily, a new model of pet drinking fountains solves this problem. Here is a quick recap of this amazing new fountain, that pet parents are bound to love.
A Source of Instant Running Water
Of course, you want your pet to have fresh running water whenever it wants. But, a pet drinking fountain that runs constantly is a waste of water.
This new pet drinking fountain solves wastage problems and provides a means for pets to have running water at all times. It's pretty cool and you don't have to worry about stagnant water. The water runs only when a pet comes by to drink.
How's this possible?
The new pet drinking fountain has a front pedal (1). All your pet needs to do, is step on the pedal with his paw to start the water flow. Don't worry it's easy for your pet to use.
When the pet walks away after drinking, the water stops flowing.
The fountain is not only more efficient but also eco-friendly. What's not to like?
READ MORE: Homerun Pet Water Fountain Review
Preventing False Activation
The pet drinking fountain can be activated by wind or other obstructions. In these circumstances, it is possible for the water to run with no pet to drink. However, that problem is accounted for.
The fountain comes with a pet sensor to prevent false activation. The sensor is only activated by a pet's presence which allows cool water to flow.
For example, if a stick falls on the frontal pedal, water will not flow from the fountain. Even though the lid is opened by frontal pedal movement, the sensor controls water flow.
So, you'll never have to worry about the water wastage again. Furthermore, your pet will have fresh water anytime he feels thirsty.
Water Cleanliness and Safety
Our pets depend on us for care and provision. Apart from giving them water, we must ensure it's clean.
Using an open pet drinking fountain exposes your pet to the risk of infection. Contaminated dirt can fall into the water sources and infect your pet.
The new pet drinking fountain has a replaceable filter that helps keep the water safe. An inline filter in the embodiments eliminates impurities and provides fresh, clean water intake for your pet.
Apart from the filter, the pet drinking fountain comes with a solid cover. The cover slides, so you can easily access the interior of the fountain.
The solid cover also protects the water supply from dirt and other foreign objects.
Finally, the drinking fountain is made with BPA-free materials to ensure your pet's safety.
Stability of the Pet Drinking Fountain
A pet drinking fountain can be blown away by wind or knocked over by a pet. The result is water all over the floor and a frustrated pet owner. However, you won't have that problem with these pet fountains.
The new pet drinking fountain has been weighted and anchored at the bottom to provide stability. The anchor prevents tipping and movement when in use.
ALSO CHECK: Cordless Cat Water Fountain
Ease of Access to Water
Pets have different weights that impact how they step on the pedal. A dog's weight is different from a cat's, for example.
These new pet water fountains have an adjustable pedal with a spring attached to the return fulcrum. The spring ensures ease of access to water for all pets.
The spring is light making it easy to adjust the pedal based on the pet's weight.
The pet drinking fountain is also adjustable for large pets. They won't have to stoop down to drink from the water bowl, and you don't have to worry about them making a mess.
The fountain uses gravity to pressurize the water and ensure a steady flow of water. The water pressure is not too high or too low, making it easy for pets to drink.
In some situations, your pet may fail to notice the frontal pedal. Does this mean he won't drink water?
The fountain comes with a perforated cover that allows your pet to see and smell the water.
If your pet fails to identify the pedals, he can access the water through the perforations. However, it's best to train your pet to use the pedal for efficiency.
Conclusion
The new pet drinking fountain is an excellent addition to your pet's supplies. It doesn't run continuously, but your pet still has fresh drinking water at all times, a health benefit you want. It will also help you save on water and energy costs.
The fountain is also eco-friendly because it uses less water, which is always a nice feature. The filter ensures your pet drinks from a clean source of water, and the solid cover protects the water from dirt and other foreign objects.
Resources
1. Milton D. Pet Drinking Fountain [Internet]. [cited 2022 Jun 13]. Available from: https://patents.google.com/patent/US20220151203A1/en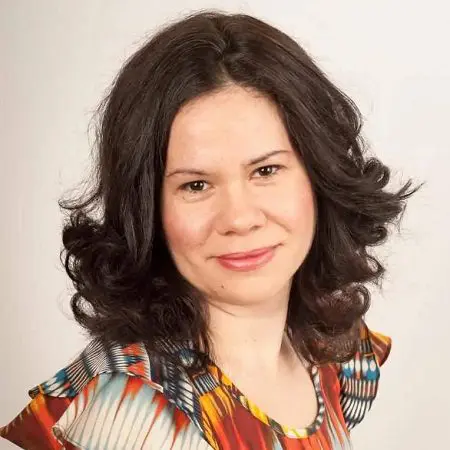 Olfa T
Olfa knows how to get things done and has a keen business sense that others admire. She's always on the go, coming up with new ideas! Her ability to anticipate the needs of her readers and deliver information that they want is what makes CatVills such a success. She loves cuddling her cat Picaciu. He is her inspiration.