Looking for some fantastic queen names for cats?
There is no doubt that our feline friends hold a special place in our hearts.
So, it is no wonder that we want a great name to represent their personalities.
If you just adopted a female cat, you can choose a queen name among many, many strong female rulers in the history!
Here are some of the most beautiful queen cat names.
Related: 71 Cat Names Inspired By Royalty
Need some ideas for a boy cat? Check out these perfect male cat names or unique and adorable unisex cat names.
Queen Names for Cats
Let's break this down into queens from different countries, that way you can choose a name that represents your own heritage if you'd like.
British Queen Names for Cats
Since the United Kingdom had a lot of female rulers, there are many names to choose from. Here are our top picks, along with a bit of background on each.
Queen Victoria- former queen of Great Britain and Ireland, and later on, she also became an Empress of India
 Queen Anne – King Henry VIII's second wife, Anne Boleyn, who sadly met a tragic ending.
Empress Matilda– She lived in the 12th century and was a claimant to the English throne. Her husband was Roman Emperor Henry V.
Queen Elizabeth – Queen Elizabeth I was a queen of England and Ireland in the 16th century, and also the name of the current queen.
Emma of Normandy– Wife to Æthelred the Unready, ruler of the House of Wessex in 1014-1016.
Ealdgyth – this rather unique name belonged to the wife of Gruffudd ap Llywelyn, ruler of the House of Godwin in 1066.
Adeliza- wife of Henry I from the House of Normandy, who ruled from 1100-1135 (which is a long time in a country that dethrowned kings faster than most people change socks!)
Eleanor– wife to Henry II, who also enjoyed a long reign from 1154-1189.
Berengaria -this unique-named queen was married to Richard the Lionheart, who reigned from 1189-1199.
Blanche– wife to Louis

VIII, who only ruled for a year before everyone admitting that he wasn't really a legit king. 
With names dating back to the times when Vikings ruled most of England, it's not hard to find a few unique queen names for cats from the British Isles!
I purposely left Mary off this list because, let's be honest, who wants to name their cat after Bloody Mary?
[embedpost postid="6954″]Egyptian Queen Cat Names
Ancient Egypt had very powerful female leaders whose names were just as powerful and beautiful.
Cats were very appreciated and worshiped in Egypt. They were a huge part of their culture, so the names of Egyptian queens are very much adequate for the cats.
 Cleopatra – Probably the most famous Queen of Egypt. She was very intelligent, clever, and authoritative.
 Arsinoë –She was Ptolemaic queen. The Ptolemaic Kingdom was based in ancient Egypt.
 Merneith – There are some records that show that Merneith was the first female pharaoh!
Nefertari -an unusual name for a cat, but it is sweet. The name means "beautiful companion", which describes perfectly the presence of cats in our lives.
Nefertiti – Besides Cleopatra, this is a very well-known name among the Egyptian queens. Her name means "the beauty has come".
Hatshepsut -Hatshepsut means "Foremost of Noble Ladies" and she was also the pharaoh
Aat– she was the wife of Amenemhat III during the 12th dynasty.
Ahaneith- this beautiful name belongs to the wife of King Djet from the 1st Dynasty
Amenia– she was married to Pharaoh Horemheb. Unfortunately, she died before he became Pharaoh, so she never actually got to be queen.
Tuya– although married to Seti I, her real claim to fame is her son, Ramesses II.
The Egyptian culture has so many beautiful names, it's hard to choose a favorite. I really love Ahaneith or Amenia, though! How about your?
Spanish Queen names
In Spain, you were Queen when you ruled, but a consort when you were married to a ruler. Since there were so few female rulers of Spain, our list includes both.
Joanna – Also known as Joanna the Mad or in Spanish Juana la Loca. She was the Queen of Castile and Aragon in the 16th century.  She was known for being very intelligent.
Isabella – Isabella of Portugal had many titles. She was Queen of Spain, Germany, Italy, Naples and Sicily, Holy Roman Empress and Duchess of Burgundy.
Elisabeth– Henry II's daughter married Philip II and became consort in 1559, when she was only 14. Sadly, she died just 9 years later.
Anna– originally from Austria, Anna married Philip II after Elisabeth died.
Mariana– another native of Austria, she wed Philip IV when she was 15 and ceased being consort only because Philip died.
Maria Amalia- wife of Charles III. If you thought Elisabeth was young, poor Maria was only 13!
Letizia – The current Queen of Spain, she's married to King Felipe VI.
Sophia– Queen before Letizia, she reigned from 1975-2014, at which time her husband (Juan Carlos) abdicated the thrown to Felipe VI.
Mercedes- Mercedes of Orléans was only queen for about 6 months back in 1878 before succumbing to typhoid fever just days after her 18th birthday.
Luisa– this one isn't a single queen, but rather a common middle name for Spanish consorts. I think it's pretty for a cat!
I personally love Isabella or Sophia for a cat name, how about you?
Roman/Italian Queen Names for Cats
The Roman empire dates back thousands of years, so you can bet that there are tons of queen names to inspire you! It was hard to narrow down the list to just the top 10!
Constance– Queen Constance was queen regnant of Sicily in the 12th century and later a Holy Roman Empress by marriage to Emperor Henry VI.
Agrippina– Agrippina the Younger or Agrippina Minor was the wife of Claudius and Nero's mother. She was known for being merciless, ambitious, and dominating.
Lucrezia– Lucrezia Borgia was the Duchess of Ferrara and also Alexander VI's daughter. She was married three times into famous families to gain political influence for her family.
Rosamund– wife of Alboin, who ruled from 567 until 573-ish, when her husband died.
Tassia – wife of Ratchis and queen from 744-749
Willa– Willa of Tuscany was consort to Berengar II and only spent 3 years as queen, from 950-953.
Beatrice– the name pops up quite a bit throughout Italian royal history!
Bianca– although evidence of her queenhood is "dubious," it's still a great name for a female cat!
Sofia– have you ever heard of Good King Wenceslaus? Well, she was his wife!
Elena– consort to Victor Emmanuel III of the House of Savoy from 1900-1946
Since I have a cat named Willow, I'd have to pick Willa as my favorite here because it's super close. I also love the name Tassia for a queen cat!
Queen Names for Cats from Other Cultures
Some other cultures had powerful female leaders, as well. In fact, there are thousands more queens throughout history. Below are our top ten picks!
Catherine– Catherine the Great was Empress of Russia in the 18th century. She the longest-ruling female leader in Russia.
Maria Theresa -She was the only female ruler of Habsburg in the 18th century.
Raziya – Sultana Raziya, also known as Razia Sultan, was the Sultanah of Delhi in the 13th century but also the only female ruler of  Delhi.
Dido– Dido was an extremely powerful lady since she was the founder and the queen of Carthage. She is also known as Elissa.
Nurbanu-She was the wife of Sultan Selim II of Ottoman Empire. It is also a unique name for a cat.
Kubaba– thought to be the very first queen in the world, she ruled Sumeria back around 2500-2330 BC. She was also the ONLY Sumerian queen.
Alimah– first female ruler of Anjouan (and the first ruler that we know of at all), she reigned from 1676–1711.
Kanealai- queen regent of Molokai, a Hawaiian island. She ruled  during the 18th century (exact dates unknown).
Hedwig Eleanor -Regent of Sweden from 1660-1672 and again in 1697
Zenobia – Regent of the Palmyrene Empire in Syria from 267–271.
If you want to go with a queen name to end (or in this case, begin) all queen names for cats, go with Kubaba! She was, after all, the very first that we know of!
Conclusion
A lot of owners want to name their cat after a famous queen or king because usually, they were very strong, smart, powerful leaders of their empires or kingdoms.
You will agree that those characteristics fit most cats.
Do you know of any other perfect queen names for cats? Share it with us in the comment section.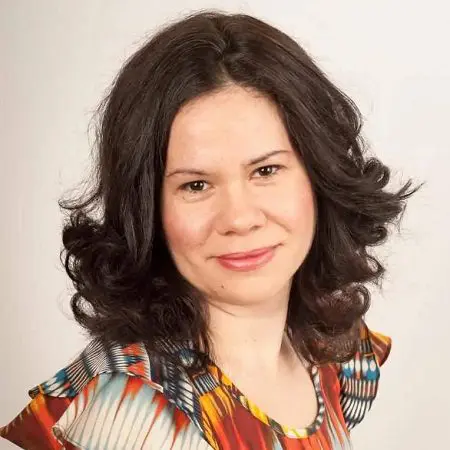 Olfa T
Olfa knows how to get things done and has a keen business sense that others admire. She's always on the go, coming up with new ideas! Her ability to anticipate the needs of her readers and deliver information that they want is what makes CatVills such a success. She loves cuddling her cat Picaciu. He is her inspiration.