Whisker just launched the new litter robot 4 and it's smaller, sleeker, and better than ever!
In case you missed it, the new litter robot 4 was launched on 10th May. It's the biggest thing to hit the cat litter game since… well, since the last time they launched a new litter robot! I'm so excited about this one.
Stop scooping cat litter and eliminate litter box odors [2] with Litter-Robot 4.
This post contains affiliate links, and I will be compensated if you make a purchase after clicking on my links.
With over 20 years of customer feedback driving product innovation, Litter-Robot 4 outsmarts the chore of scooping and gives kitty a clean bed of litter for each use.
The Litter-Robot 4 features a new sensor and litter-sifting technology for enhanced order control, cat safety, and a cleaner home.
Its new sleek and compact design provides an open, comfortable space for up to 4 cats. Plus, get a 90-day in-home trial, 1 year of WhiskerCare, and free shipping (excl. AK, HI, PR).
Here are some other cool features to expect from litter robot 4.
1- Easy setup
You can now use your choice of clumping litter [1] and any ordinary trash bag. Alternatively, you can also add some custom accessories
ALSO READ: Litter Robot 3 Cabinet
2- Less tracking
The automatic sifting feature constantly sifts the litter, making it easier for your cat to dig in, while the included fence keeps kicked-up debris contained.
3- WiFi-connected
The Whisker app lets you monitor your cat's health and behavioral habits, view your cat's stats, and receive custom alerts right on your phone.
4- Multi-cat friendly
It now features a MultiCat™ design providing adequate space for up to 4 cats of all sizes.
RECOMMENDED: Litter Robot Steps
5- Real-time insights
OmniSense™ detection shows you when your cat is active, how much litter is left, and whether the waste drawer needs to be emptied.
ALSO READ: Litter Robot Promo Code
6- Neutralizes odors
The waste drawer is tightly sealed and the litter box comes with an optional OdorTrap™ system to eliminate stubborn odors.
TRY CHECKING: Litter Robot Yellow and Blue Light On
7- Self-cleaning
Never scoop again!! The QuietSift™ process discreetly removes waste.
To celebrate this new launch, they are giving away some cool prizes for over 20 winners and $11,000 in prizes.
Check out this video to know how Litter Robot 4 works.
Free Bona® Hardwood Cleaner with a purchase of a iRobot Braava jet m6 Floor Cleaning Robot
Resources
What is the Best Cat Litter? Non-Clumping vs. Clumping Litter. www.petmd.com. https://www.petmd.com/cat/centers/litter/evr_ct_clumping-versus-non-clumping-cat-litter
COTTAM N, DODMAN N. Effect of an odor eliminator on feline litter box behavior. Journal of Feline Medicine & Surgery. 2007;9(1):44-50. doi:10.1016/j.jfms.2006.08.004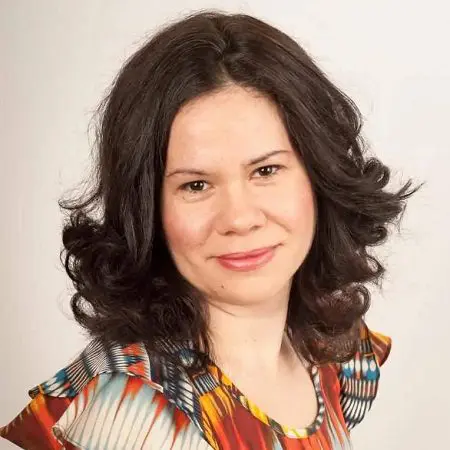 Olfa T
Olfa knows how to get things done and has a keen business sense that others admire. She's always on the go, coming up with new ideas! Her ability to anticipate the needs of her readers and deliver information that they want is what makes CatVills such a success. She loves cuddling her cat Picaciu. He is her inspiration.