Looking for adorable munchkin cat gift ideas for your favorite cat lovers?
Or maybe you just want to show off your love for this adorable breed?
I've got you covered either way with these darling t-shirts, throw pillows, and more that celebrate all things munchkin kitty!
They make perfect holiday gifts, birthday presents, cat adoption gifts, and more!
Check them out, then head to our cat lovers gift shop for more great gifts!
FYI, this post contains affiliate links. We earn a commission if you make a purchase at no extra cost to you.
Check this comparison table for a quick guide. Read the review for further details.
Top Benefit
Gives your phone protection
Munchkin Cat Gift Ideas
If you're a proud owner of the munchkin cat breed, you need this darling kitten tee! It's one of my all-time favorites and makes me so happy just looking at it!
Seriously, don't you want to snuggle that cute kitty? This super colorful Munchkin Cat graphic T-shirt makes a great gift for friends and family.

Related: 10 Cozy Hoodies for Cat Lovers to Keep You Warm in Style
If you're looking for a simple way to proclaim your munchkin love, you really can't go wrong with this one!
It's perfect for your morning coffee or tea!

This one is for those of us who want something a little flashier! It's one of my all-time favorite shirts because I just love the colors. If you get it on Redbubble, you'll find it in 7 different colors. Prefer to shop on Amazon? It comes in 5 colors there! I personally love either the white or the brown.


The super warm and cozy version of my favorite munchkin cat gift idea!
This hoodie is so soft and snuggly, just like your kitty!

This cute little guy would look perfect on your sofa! Just keep in mind, if your kitty sees it, she'll assume it's for her! After all, it is literally a cat pillow!
On another note, I am absolutely obsessed with throw pillows from Redbubble! The quality is outstanding. I have a couple of their pillows and they've held up against several washings, dirty dogs sitting on them, and a teen son throwing them around his room.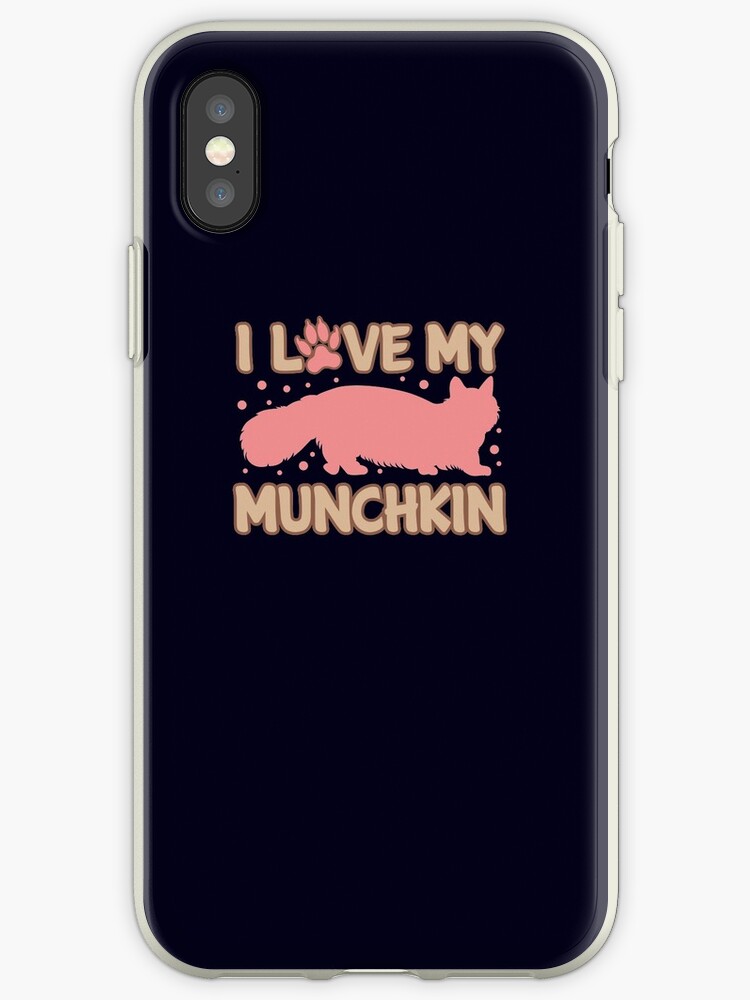 Protect your iPhone in style with this adorable munchkin cat phone case! It's available for all iPhones from 4 and up (which is great news for those of us who still have older phones!). I recommend the Tough Case, versus the Snap, because it offers a bit more protection.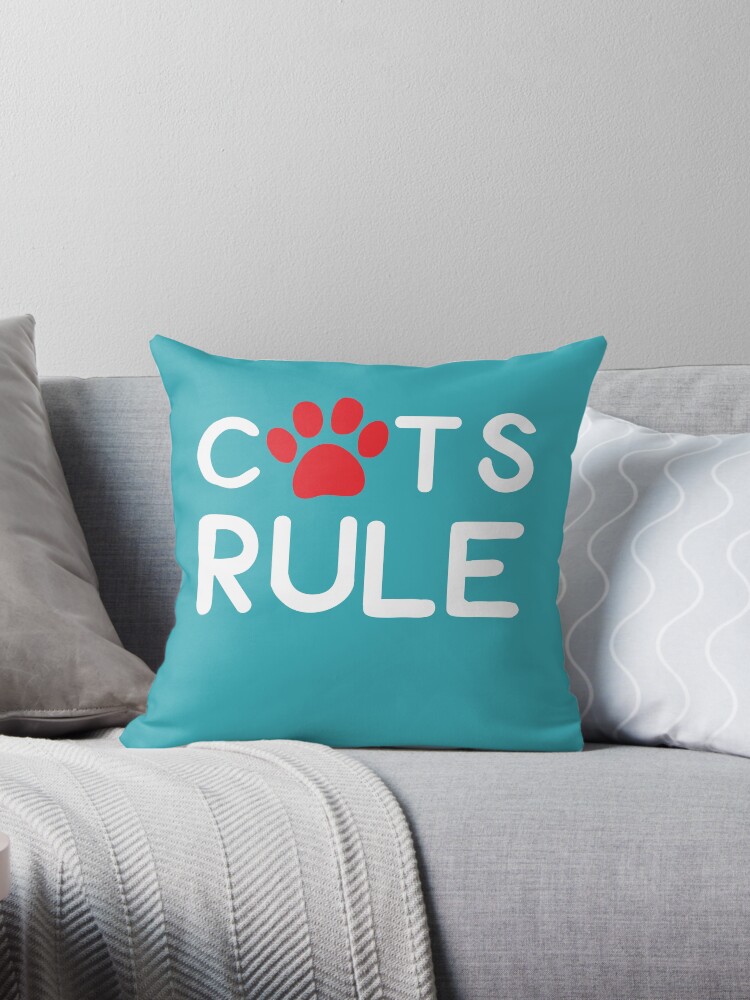 These next few aren't munchkin cat specific, but they make perfect gift ideas for all cat lovers! This one says "Cats Rule," which we all know is 100% true! I love the colors on this one, don't you?
Hey, did you know that you can buy just the cover? If you already have a throw pillow and want to save a bit of money, it's a great option. Cover + insert is only a few dollars more though, and I can never have too many throw pillows!

Want the whole world to know that you're a proud cat mama? You need this adorable and simply stated t-shirt! It comes in 5 colors over on Amazon (and it's Prime-eligible), or 16 colors over on Redbubble.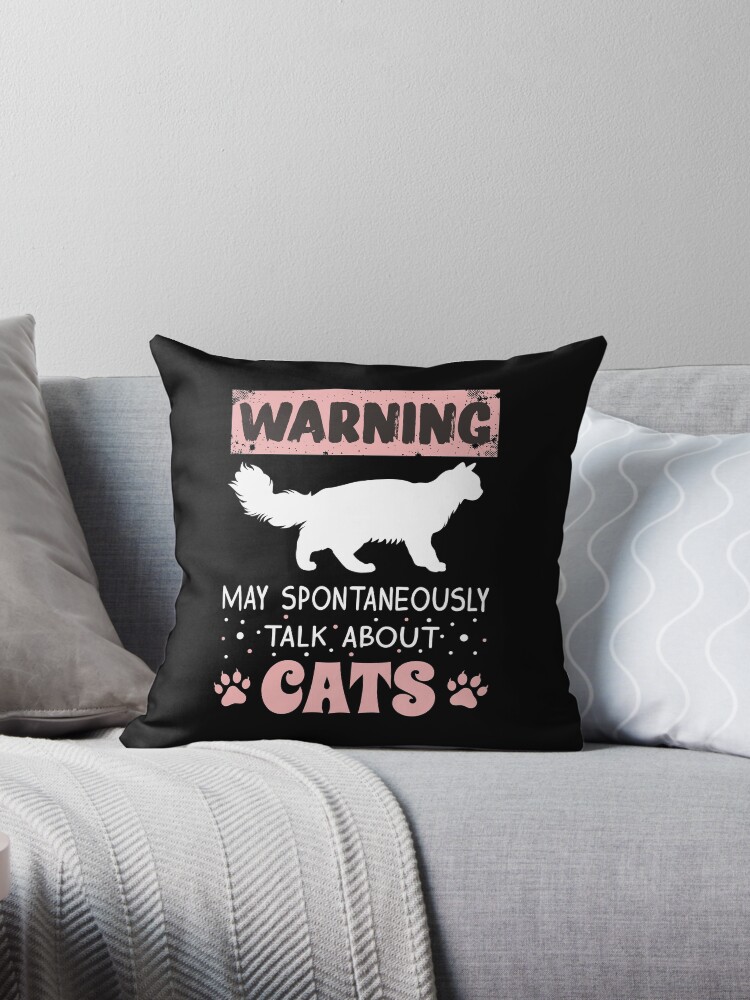 This is a hilarious gift idea for people like me who spontaneously burst into super long monologues about their cats! I could wax poetic about my Alex the Fuzz and Zoe for hours!

Love these munchkin cat gift ideas so much that you want to get them on other merchandise? Every design is available on pillows, duvet covers, case covers, and moreover in our Redbubble shop.
Final Recommendation
Which of these munchkin cat gift ideas do you love most? Tell me below!
Last update on 2023-09-28 / Affiliate links / Images from Amazon Product Advertising API