What is the best litter box for handicapped cats?
That's what we're looking at today!
The answer depends on many factors, but we'll guide you through the shopping process.
Let's get started!
FYI, this post contains affiliate links. If you make a purchase through these links, we earn a small commission at no extra charge to you.
What is the Best Litter Box for Handicapped Cats?
Cats come in all shapes and sizes, and your little one is no exception.
The problem is that not every company keeps accessibility in mind when creating litter boxes for your special needs cat.
If your furry family member needs an upgrade to a handicap friendly litter box and you aren't sure where to start, don't worry.
I'm happy to let you in on my top litter boxes for handicapped cats.
Since special needs cats have different struggles, let me first walk you through a little more of what to expect from your lovely fur ball's behavior.
I provide reviews on some of the best litter boxes for disabled cats on the market right now and also discuss some best practices for helping your cat actually go in the box.
Let's get started!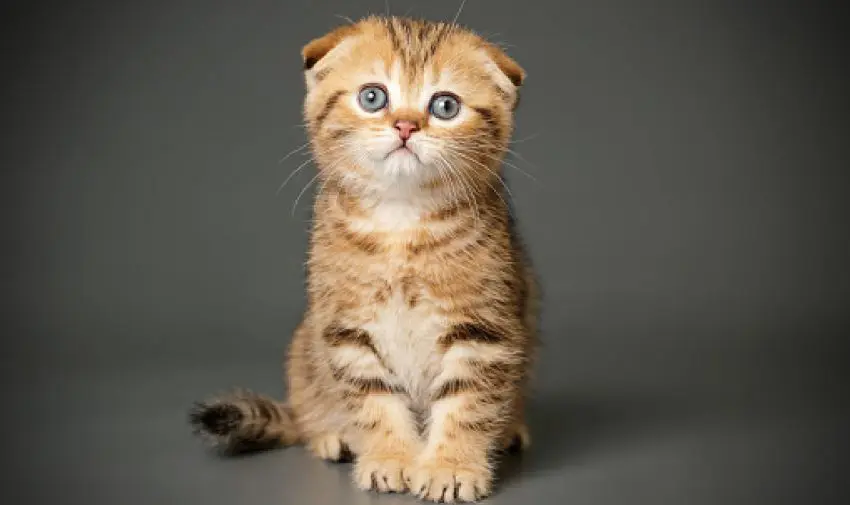 Disabled cats and litter box behavior
A simple search for cat litter boxes stresses high walls and high entry points that keeps the litter from falling outside the litter box.
Because the litter box will have one more variable in it besides your cat, messiness is definitely top of mind for disabled cat owners.
You are already doing so much for your fur child and there shouldn't be any additional clean up that you would need to do.
There's another factor to consider aside from having high walls and high entry points, however.
Your cat actually needs to be able to get into the litter box and have enough enough room to move around.
Depending on the severity of your cat's disability, he or she may not have the physical means of getting inside the litter box.
Some of the litter boxes on the market have small openings or doors.
However, that will never cut it with cats who need wheelchairs.
You'll want to pay careful attention to the dimensions of the litter box.
Also measure out the length and width of your cat as you're making your purchasing decision–especially since you're doing it online.
Make sure that your cat also either has room to fully turn around before exiting out of the litter box or has the ability to roll fully in.
That way, they feel safe and in a private space as they're doing their business.
Overall, depending on their abilities, some may display more troubling behavior than others.
If they have trouble pooping, a trip to the vet's office may be due.
If they are struggling due to physical barriers, then that is where you, as an owner, can step in.
Just remember these factors when it comes to accessible litter boxes for your cat and you will be well on your way to buying a litter box that they love:
Low entry point:
Litter boxes need a point of entrance that is low.
This is not only for handicapped cats, but this is also great for you kittens and older cats.
This feature actually proves to be versatile since it stresses accessibility into the litter box.
Wide opening:
More specific for cats in wheelchairs, you need a wide opening to let their wheelchair fit inside.
Ideally you would want a ramp, but if it is already a low opening, they should not struggle getting in.
No cover:
Though many litter boxes come with a cover, monitoring your cat proves to be valuable and they may want vision of you to know they are safe.
Though there is a whole back and forth between enclosed and open litter boxes, I would recommend an open litter box for a handicapped cat.
This way, you don't limit their chance of fitting inside the litter box.
Space:
Cats love to maneuver and walk around their litter boxes to get into a good squatting position.
Having a wide enough space for your cat is more comfortable for them and allows for injured cats to walk around the litter box with little hesitation.
Though they may not be ideal for small homes, space is important for helping them get inside and stay inside.
For example, maybe their wheelchair needs to fit inside; they may go in circles with that wheelchair.
Be prepared to watch them move about inside the box.
Best litter box for handicapped cats
Now that you have an idea of what to look for, let's get into what is the best litter box for your cat.
Whether your cat is in a wheelchair, has arthritis, or has any other conditions that make it difficult to move, adjustments can be made to help them gain their independence and feel confident.
It saves you time and effort in the long run, as caring for special needs cats is a new type of challenge on its own.
They reward you with love and unlimited fun, so why not make yours and their life easier?
These are four litter boxes to consider, all of which are sure to mark the checkboxes off of your list.
If you have a cat who needs a large surface space for its bowel movements, the KittyGoHere Litter Box is a safe bet.
It can be a wheelchair friendly litter box as the wide entry space and large container makes it easy for the wheelchair to fit inside when entering and exiting.
I prefer this type of litter box for older cats, or those who have arthritis.
If you add a ramp, I think it would be the "purfect" litter box for cats in wheelchairs.
Great overall find for its value and gets the job done.
Of course there are downsides such as the low level of the tub makes it easy for litter to fall out.
Plus, if your cat uses a wheelchair, they may drag out the litter as well.
However, accessibility and price makes up for its shortcomings.
benefits:
Spacious tub size
Durable plastic material
Affordable
Cons:
Walls are low, so litter can fall out
Some scrubbing/brushing needed to clean the surface
I really like the style of the PetFusion Large Litter Box because of its simplicity, yet thoughtful design.
If your cat is older, has trouble walking, or can't jump, this litter box does the trick.
It still has a low entry point that allows for older cats to get in, and the rest of the walls are high so litter does not fall out.
There is also non-stick coating material so cleanup is a breeze and you don't have to worry about lingering odors.
The wide and open design makes it ideal for cats with immobility issues like a lost paw or arthritis.
I would not say this is friendly for wheelchairs because the entry is a littler higher than the other litter boxes on our list.
However, it totally works for other differently abled cats.
I find it to be the greatest value item for immobile cats and would love this for my own personal use.
benefits:
Litter does not come out, except for the the entry edge
Easy to clean
Affordable
Spacious
Cons:
Entry point is relatively high, yet still lower than average litter boxes
Want to take care of your immobile fur ball, but feel constantly preoccupied with work or other daunting tasks?
The Nature's Miracle Multi-Cat Self-Cleaning Litter Box can help you save some time and still provide a clean space for your cat.
Though on the pricier side, it proves to pay for itself with its many features.
First of all, it's the only self-cleaning litter box listed as well as the only litter box with a ramp.
It may be a little noisy, but it has a sensor that automatically scoops your cat's poop, making clean up a breeze.
I also like the LED light for those nights when you want to check on your kitty and make sure they are alright.
The high walls prevent litter from scattering and the carbon filter prevents odors from escaping.
This litter box has many functions that make your life, and your kitten's life easier.
benefits:
Self cleaning
Ramp that doubles as a paw cleaner
Cuts down on smells
LED lights to watch your cat at night
Cons:
On the pricier side
Small surface space, ideal for smaller cats
Sale
Nature's Miracle Multi-Cat Self-Cleaning Litter Box, Large/X-Large
AUTOMATICALLY SCOOPS AFTER EVERY USE: Equip with smart-detection motion sensor and removable automatic rake for a convenient cleanup
24/7 FRESHNESS WHEN USED AND STORED AS DIRECTED: Waste receptacle keeps mess and odor contained. High walls help prevent litter scatter. The paw cleaning ramp helps prevent tracking around the box
EXTRA-LARGE BOX: Designed for multiple cats over 15 lb. This litter box is great for frequent travelers, families and children and multi-pet households
NIGHT LIGHT: Includes night light setting to create nighttime visibility for your cats
EASY SETUP: Simply refill, relax and remove! For optimal performance, get the full line of Nature's Miracle products - litter, accessories and more
CAUTION: Not intended for use with kittens less than 6 months or weighing less than 5 lbs. If your kitten is under 6 months of age or weighs less than 5 pounds, leave the unit UNPLUGGED and scoop waste until the kitten is 6 months old and weighs more than 5 pounds.
The last one on the list is the Lucky Champ Litter Pan. I really like this litter box for its efficiency and practicality.
Though I think litter boxes should be open, I must admit that the detachable cover is quite adorable.
This litter box also has a low entry point for easier access, and a medium length wall that is still very effective.
I think the size of the walls can help cats keep their grip and provides enough space for them to release their bowel movements comfortably.
I have very little complaints. As far as litter boxes go, this is a great value product that will definitely help your little one.
Whether they are missing a leg, have arthritis, or are old, this litter box is truly a value item for its flexibility in serving cats from all backgrounds.
benefits:
Great for your cat to maneuver in
Can opt in for a cover which looks super adorable
Simple design and color fits any home interior
Cons:
Large size can take to much space in a small home
Lucky Champ Litter Pan
Elegant, innovative litter box fits any home décor
High back wall keeps scat off your floor
Low front wall provides easy entry for kittens and old cats
Ideal for all sizes of cat
16.75 x 25 x 9 inches
How do handicapped cats go to the bathroom?
Hopefully now you've found the perfect litter box for your kitty with a disability.
But there may also be some questions that you've been thinking about and never could figure out who to ask.
When it comes to our loved ones, there is no such things as a dumb question.
Often times, many don't think about the realities that pet owners, foster care owners, rescue teams, etc, may need to face when rescuing these babies.
It may even be the case that you had an able-bodied cat who is now going through surgery or has a cast and temporarily needs a bit more assistance and this is all brand new to you.
Don't worry. Depending on their condition, you may or may not need to assist them.
For example, older immobile cats or cats with arthritis can make it to the restroom themselves (though sometimes a diaper may be needed).
Cats with paralysis, however, will need help from their owner.
Let's take a look at how you can better support your cat if this is the case.
Remember, though, this isn't medical advice. Talk to your vet for the best methods.
How to help paralyzed cats pee
The first step is assessing whether or not they have urinary incontinence.
If they are incontinent, meaning that they have no voluntary control of whether or not they can use the restroom, then a diaper is most likely recommended.
You can usually tell if they are incontinent if their backside is wet.
If it is wet, that means they can use the restroom by themselves; there is no manual pressure or stimulation needed to help them pee.
Again, diapers are great here because they cannot control their bladder or bowel movements and will not make it to the litter box in time.
What if you have never seen them pee?
So what if they haven't peed and they look bloated?
I would recommend taking them to the veterinarian first to get their expert opinion on the matter.
They may tell you that you need to manually release their bladder.
That sounds weird, but there are several ways you can do this.
One way is to stimulate them with wipes and another trick is to add pressure to their bladder.
You get to know your cat and what positions are best for holding them and letting them pee.
Trust me, I know this sounds strange and tedious, but you only really need to do this about 3 times a day.
Cats are known to be more independent than dogs, but owning an immobile cat is like owning a dog.
Just a little extra care, and they are good to go!
You just need to squeeze their bladder out over a litter box and now you got yourself a happy kitty.
How to help handicapped cats poop
We answered the peeing question, but what about the pooping question?
Well as I mentioned earlier, older cats who are immobile for other reasons besides paralysis usually just need access to a litter box.
I listed 4 great products that keep your cat's varying needs in mind.
Depending on their condition, they can still live very independent lives with an accessible friendly litter box.
Now, what if they have paralysis? They are still independent, just some help will be needed on your end.
Assuming you already understand if your cat is incontinent or not, then you have figured out whether a diaper is needed.
If they are not able to release their bowel movements, then the same routine will be needed to help them poop.
Again stimulating and manually adding pressure to their back end can help them poop. Just position them well over the litter box, and help them have at it.
Hopefully you understand your cat's needs and have determined what would be most useful for them and yourself.
I just want to reiterate that the beginning challenges you may face can be overcome in no time.
Whether they need an accessible friendly litter box, a diaper, or manual assistance, your little one will reward you with lots of love and appreciation.
Though they have to overcome unique obstacles, these cats will show you strength and inspire you to live your best life everyday.
Conclusion
Bottom line, rescuing and helping handicapped cats is a very doable task.
There are so many ways to support them.
The first thing you want to ask when caring for your littlest family member is ask how they would use the restroom.
Determining whether or not they need a diaper is a big first step.
For those who do not need one, a litter box would be great.
If they cannot get in and out of the litter box themselves, then an accessible litter box, like I listed above, would be a great fit.
Ultimately, your bonding time and knowledge of your little one will lead to you finding the best route for your kitten.
You are already taking the first big step in being a responsible and caring pet owner.
Adjusting to your cat's lifestyle requires you to make some adjustment and sacrifices as well.
I hope you do not feel that this is a daunting task.
The process becomes super simple and feels like a simple daily task, like brushing your teeth.
There are many resources out there for you!
Just searching ways to make a more accessible and friendly lifestyle for your immobile cat already shows your passion and dedication!
We will you all the best as you continue this journey with your loved one. 
Related: Everything You Need to Know About Cat Litter Boxes
Do you have any other tips for choosing the best litter box for handicapped cats? Share below.
Last update on 2021-04-10 / Affiliate links / Images from Amazon Product Advertising API