If you're looking for cat bubble bed reviews to help you choose one for your curious cat, you're in the right place!
Likewise, if you're just trying to figure out what on earth a bubble cat bed is," I've got you covered there as well.
We'll start with some basics about these unique cat beds first.
Then, I'll share some of my favorites that your kitty will adore!
You may also love: 10 Incredibly Cool Alternatives to Cat Trees
What is a Cat Bubble Bed?
The TL; DR version: they are beds shaped like bubbles, usually set up against a window or mounted on a wall, but they can also be freestanding.
Longer version:
I'm going to be honest, when I saw "cat bubble bed review" on my to-write list, I thought what the actual insert-expletive-here is a bubble bed?
I've owned cats for the better part of my life now and had never heard the term.
So, off to my favorite search engine I went, typed in the term (and threw in a "bubble cat bed" search for good measure) and immediately thought, "Oh, I know what those are!"
They're kind of like space-age (or spaceship) looking beds that, as the name implies, includes a see-through bubble-like window. Make sense?
I think they're best illustrated with a visual, so check out the video below:
Now that we know what they are, let's talk about things to consider when shopping for one.
What to Look For in a Bubble Bed for Cats
Given the unique style of cat bubble beds, you'll need to actually pay closer attention to the "things to consider" than if you were buying a regular old fluffy cat bed.
Here's what to keep in mind:
Where you'll be putting it.
Do you want a freestanding bubble? One that attaches to a window? A wallmounted bubble?
Make sure you choose the right type for where you plan to use it!
While some window-mounted bubbles can theoretically be wall-mounted and vice-versa, a freestanding bubble is always going to be just that- freestanding and unmountable.
How big is your cat?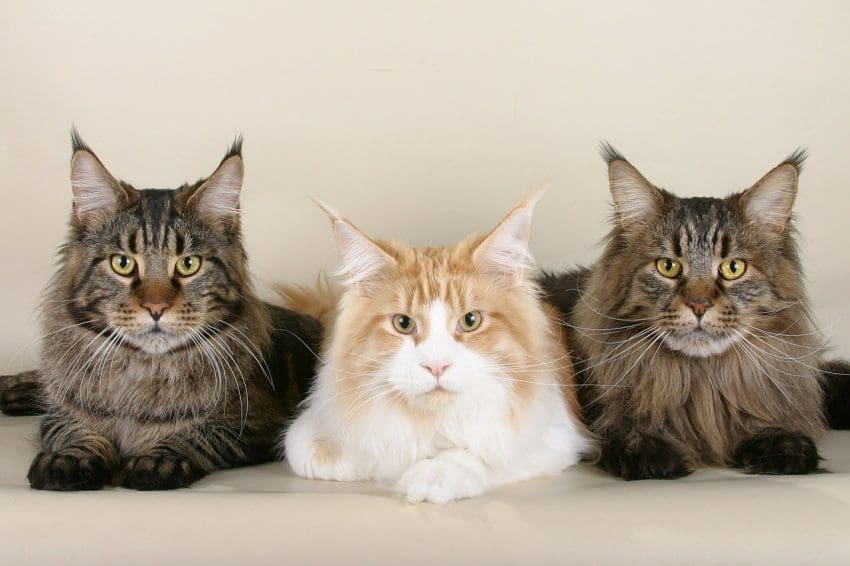 While you have a little leeway with standard cat beds and large breed kitties, when you're buying a bubble bed you really have to pay attention to the size and weight limit.
First, aside from freestanding bubble beds, they all attach either to the wall or your window, so ignoring the weight limit could seriously injure kitty.
Second, a rotund cat simply isn't going to be able to stuff his full self into the bubble, rendering it essentially useless and pointless!
What is it made of?
Since plastic is involved in at least the bubble part, pay attention to words like BPA-free, non-toxic and such.
If you're opting for a wood base or frame, again, you want something that's either left natural or stained with kitty-safe materials.
I think that about covers it! Now, let's check out some of my favorites!
Cat Bubble Bed Reviews
The majority of these bubble beds for cats can be found on Amazon. However, I'm tossing in a couple from another site I love, CatsPlayFurniture.
Also, you may have something different in mind when you think "cat bubble bed."
With that in mind, after my top 5 picks for my definition of them, I've included some other bubble-style beds.
Hey, I try to be accommodating! Plus, I fell madly in love with a few of the beds in that section and just had to show them to you. 🙂
FYI, this post contains affiliate links. If you make a purchase through these links, we earn a small commission at no extra charge to you.
1. K&H Pet Products EZ Mount Window Bubble Pod
The K&H EZ Mount Window Pod is pretty much the most popular bubble bed for cats, and its easy to see why.
Read on for the features & pros to find out why so many cat parents love it. We'll also look at the cons for a balanced review.
Features & Pros
Super affordable at under $50
Mounts to any glass surface, not just windows
Comes with a free Amazin' Kitty Pad
Made with Durable EVA construction
Kitty can enter or exit on both ends
Mounts with super strong suction cups, no tools needed
Comes in two colors (green and tan)
Strong enough to hold up to 60lbs (but maybe not big enough, see below)
One-year warranty
Cons
With suction cups, you always run the risk that they'll come loose.
The free mat isn't really the best material, so you'll want to get something softer.
Window needs to be at least 27″ wide and 20″ tall
Only 7.5″ deep, so may not accommodate larger cat breeds very well
You can only mount it on glass, so it can't become a wall-mounted cat bubble bed.
Suction cups don't hold well when the window is cold.
Recommendation
If you're looking for a window-mounted cat bubble bed for a small to average-sized kitty, this is really your best option.
Just keep in mind that even the strongest suction cups don't work well in extreme temperatures. You'll want to check it regularly to make sure it's still secure.
Although it only works on glass, I imagine you could screw it into your wall through the suction cup holder holes.
I'm pretty sure that would void your warranty, though, so try it at your own risk.
2. Spaceship Gamma Ultra Modern Cat Bed or Wall Mounted Bed
If I had to pick a favorite wall-mounted bubble bed, it would definitely be the Spaceship Gamma Ultra Modern Cat Bed on CatsPlay.
Features & Pros
Comes in three different finish colors (black, walnut, white)
Option to put the opening on the left or the right
Beautiful design made with real pine wood and acrylic
Four air holes for circulation
Made by a design team in Japan (My Zoo Japan)
Cons
Too small for large cat breeds like the Maine Coon (it's only 18.7 x 15.8 x 15.8 inches)
Only holds up to 33lbs
Looks a bit challenging to install
Recommendation
I would recommend this gorgeous cat bubble bed for single-kitty families, as long as that single kitty is relatively petite.
If you have more than one cat, sure, you could get a couple of them, but my worry has to do with the weight limit for each one.
Since it only holds 33lbs, you'll have to make sure one kitty isn't sitting on top while another is inside.
However, if you do just have a single petite cat, this is definitely a fantastic option!
3. Kitty City Bubble Window Cat Cubby
Prefer an inexpensive free-standing cat bubble bed? Try out the adorable Kitty City Bubble Cubby!
Features & Pros
Fun design gives kitty a cool spot to hang out.
Scratching board inside
Porthole dome window
Easy assembly, no tools required
Large enough for most breeds ( 21.5" w x 18.5" h x 36" d)
Freestanding, so you can put it anywhere you want
They also have a cute dome style if you want something a little less "wow!"
Cons
Made out of cardboard, so it's not going to last as long as other options on this list.
The base is the scratching board, so if kitty doesn't like sleeping in a box, you'll need to add a soft blanket.
Somewhat bulky, so it really stands out in your home (could be a pro or a con)
Recommendation
Okay, so the bed part isn't really all that cozy, but my Alex actually loves sleeping on cardboard! You can always toss in a cozy blanket.
While the design may not fit in with a minimalist-style home, I think it's quite fun and adorable.
Sure, this isn't going to last forever, but it's priced right for the amount of time that it will last.
Sale
Kitty City Bubble Window Cat Cubby, Large Scratcher with Catnip, Cat Toys
The ideal spot for your fish-obsessed cat to play and relax
Interior scratcher board provides a happy outlet for your cat's natural urge to scratch
Fish eye porthole dome makes the perfect peeping spot for curious cats
Measures 21.5" w x 18.5" h x 36" d
Corrugated cardboard construction assembles easy – no tools required
4. K&H Universal Mount Kitty Sill with Hood
Another more traditional window-mounted cat bubble bed from K&H, this one is ideal for kitties who like a little more privacy during nap time.
Features & Pros
Modeled after the Kitty Sill (below) with the same advanced engineering strength.
Sturdy enough and big enough for cats up to 40 lbs
No need for Velcro® or screws. Attaches with strong suction cups.
Uses comfy orthopedic foam.
Semi-private hood design and lookout window
Removable machine washable cover
One year limited warranty.
Cons
Only mounts on a window
Again, same suction cup cons apply (can loosen over time, won't stick to cold windows)
Challenging to assemble
Mat is a bit thin
Recommendation
If you saw the Kitty Sill over on Amazon and thought, "gee, I wish it had a cover," well, here you go!
Oddly, I could only find this particular model on CatsPlay, but that's fine, because it ships free.
I like it because it fits cats of most sizes, and it's definitely better for Alex to sit on than my windowsill (of which he randomly falls off)!
5. Spaceship Alpha Ultra Modern Cat Bed
Another version of the Spaceship cat bed above, this one is a freestanding model with two bubbles.
Features & Pros
Same high-quality craftsmanship
Made of real pine wood and acrylic
Big enough for most cats ( Diameter 25.6 x 16.5 x 16.5 inches )
3 finishes (oak, walnut and white)
4 air holes for circulation
Whimsical and stylish
Cons
Still only holds up to 33 lbs
Pricey compared to others on this list
Doesn't come with bedding (at least as far as I can tell)
Recommendation
It's hard for me to find anything negative to say about this beautiful bubble bed for cats!
Seriously, it's gorgeous, big enough for most breeds, and doesn't need to be mounted or installed! What's not to love?
While it does still only hold 33lbs, since it's not hanging on the wall I don't think it's such a hazard for multi-cat households.
This is my absolute favorite one so far!
Other Bubble-Style Cat Beds
If you came here with a totally different thing in mind when you searched for "cat bubble bed reviews," perhaps one of these will fit your needs?
6. Hepper Pod Cat Lounge
The ultra-modern Hepper Pod Cat Lounge is a unique bubble-style lounger that will look fantastic among your minimalist decor.
Features & Pros
Contemporary style made with human-grade upholstered fabric
Plush cat condo perches securely off the floor.
Soft, thick, plush sherpa fleece liner
Liner is removable for easy cleaning
Assembles with just four screws
Made with EVA foam (which is often found in baby toys, so it's safe)
Cons
Challenging to assemble according to some
Since it's made with foam, it's prone to damage from sharp kitty claws
Hard to find extra liners (none on Amazon and sold out on the Hepper site)
Recommendation
If you look at the overall reviews on this one you may wonder why there aren't more cons.
The old model had some serious flaws, after all!
However, Hepper made significant updates to the bed in 2018. The newer model is roomier, sturdier, and doesn't slide.
I absolutely LOVE that they clearly went through all the negative feedback and used it to create a better product.
That alone makes me want to recommend them, because too many brands ignore customer feedback.
Hepper - Pod - Modern Cat Bed, Perch, House or Condo - Washable Lining - Grey
MODERN CAT FURNITURE - Attractive contemporary styling with upholstered fabric construction, just like your human furniture.
HAPPY COZY CATS - Your kitty will nap in luxurious comfort feeling warm & safe, while securely perched above the floor in their plush cat condo.
PLUSH FLEECE LINER - Self warming, thick sherpa fleece with microfiber trim lines the bottom of this cat hideout. Removable for easy cleaning.
EASY TO ASSEMBLE - Simple assembly with only 4 screws.
MULTI USE - Designer cat furniture used for cat house, cat cave, cat bubble, cat pod, cat basket, cat tower, cat tree, cat nest, cat perch, cat hideaway, cat hideout, indoor cat pet bed, house cat pet cave, cat dome, pet condo, modern cat tree, small dog bed, and much more.
7. Furrytail BOSS Cat Bed
This one is more of an "open bubble" style, but a bubble bed nonetheless. I love the modern style.
In fact, I think I have human version of it on my "if I ever have space for more furniture" wish list!
Features & Pros
Unique design is both classic and modern at the same time.
Gives your cats a fully enclosed space to nap
Rotates 360 degrees so kitty can face any direction
Made with earth-friendly comfortable and breathable fiber lining,
30° elevation angle makes it easy for kitty to jump on in
Anti-skid silicone design to prevent sliding
Cons
At 16"x15.5"x14.5" with 9" diameter, it's a lot smaller than it looks
Not big enough for large kitties
Only comes in white, which would get dirty super fast in my pet-centric house!
Recommendation
Like I said, I love the modern style of this bubble-like cat bed.
However, keep in mind that it's a lot smaller than it looks in the picture! If you have a petite kitty and a relatively clean house, go for it.
If you have a muddy mudskipper, though (any Ren and Stimpy fans here?), the white will be a nightmare to keep clean.
Sale
8. Fhasso Luxury Bamboo Cat Bed
How beautiful is this bubble cat bed? It's a pricey one, but check out the features to see why it's totally worth the splurge!
Features & Pros
Made by Fhasso, known for designing pet beds that are as beautiful as they are functional.
Handmade with sturdy (and lovely) bamboo on the outside, and a soft velvet plush interior.
Neutral interior color fits any decor
Eco-friendly, sustainable and safe materials all around.
Cushion cover zips off and can be machine-washed.
Supports fair trade (its handcrafted in rural Vietnam)
Two interior color options (slate and milk)
Cons
It's small! Only 13.8 x 17.8, and the recommended weight limit is just 10lbs
May tip or slide when cats climb in
They don't sell replacement cushions on Amazon (although they will arrange for you to purchase one privately if you contact them)
Recommendation
I love the style of this gorgeous bubble bed, but wish that it came in larger sizes (apparently newer and larger models are coming soon, though).
From everything I've read, customer service is absolutely fantastic. I also like to buy products that support fair trade practices, which makes this a top pick!
Sale
Fhasso Luxury Cat Bed - Eco-Friendly Natural Bamboo, Handmade Cat Cave Bed with Washable Velvet Cushion - Enclosed Premium Pet Bed - Modern, Decorative Design
LUXURY CAT BED CAVE: With the Fhasso line of designer cat beds for indoor cats and small dogs, you can spoil your pets with the ultimate calming bed sanctuary. These modern bamboo cat basket covered cat beds are handmade with an outer shell for protection and a soft, plush cushion inside.
CHIC & DECORATIVE: This gorgeous cat pod bed provides a sanctuary within a contemporary accent piece that compliments any decor. Our calming pet bed wood and small dog bed and cat cave is painted with neutral interior color and soft velvet covered cushion adds a modern touch to any room. It's a luxury cat bed and calming bed for dogs for any kind of decoration.
ECO FRIENDLY & SAFE: Our natural, organic bamboo cat cave bed covered shell is environmentally-friendly and sustainable. All materials are safe, durable and long lasting for your pet, family and our planet. The machine washable cushion cover zips off for easy maintenance. Modern cat furniture and suitable pet beds for small dogs.
SIZING SUGGESTION: Your pets will feel snug and safe in their own private hideaway. With 13.8 x 17.8 inch dimensions, this cat igloo bed offers your furry friend a cozy balance of spaciousness and security. The perfect hideout for one cat or a dog up to 10 lbs such as a Yorkie, Chihuahua, Maltese or Pomeranian. Beautiful small dog bed, cute kitty ball cat bed.
LONG LASTING QUALITY: Our burrow cat and small dog beds will last for years to come. Each architecturally sturdy pet snuggle bed is lovingly handcrafted in rural Vietnam, contributing to fair-trade small business practices and helping support the craftsman's community.
9. VAIVA Handmade Felt Cat Cocoon
This style came up as another option when I originally searched "cat bubble bed review" and I just fell in love.
In fact, this (along with #10) is why I decided to do a whole second section on alternative bubble-style beds! Gorgeous, right?
Don't let the lack of reviews on Amazon scare you. She has a 5-star rating with over 3K positive reviews on Etsy!
Features & Pros
It's handmade 100% wool (which has also been felted by hand)
Comes in multiple different colors (find them on Amazon here)
If you shop through her Etsy store, you can have one custom-made, so technically it can fit pretty much any cat breed.
Designed to last a long time.
Looks more like art than a cat bed.
Machine washable (just follow directions for washing wool)
Super budget-friendly and very fairly priced (I actually think she could get away with charging more, and I almost never say that)
Cons
Ships from Lithuania, so it takes a while to arrive
A very small number of cats may not like the feel of wool
That's it, really. It's hard to find anything that I don't love about this bed!
Recommendation
According to the artist, she was the first to create this cocoon bubble cat bed, so I definitely recommend buying one through her.
They're just absolutely stunning, and the fact that you can custom order them to fit your cat makes them all the more wonderful.
Remember, the artist also has a full line of cat bubble beds and other felt products on Etsy if you prefer to shop there!
10. Twin Critters Handcrafted Cat Cave Bed
If you love the idea of a handmade felt bed but wish it was just a bit more funky and fun, let me introduce you to Twin Critters!
Features & Pros
Comes in 14 styles (including a couple of neutral ones if you're not into the funny styles)
Handcrafted with 100% all-natural New Zealand wool.
Large enough for cats of all sizes, including Maine Coon kitties.
Made in Nepal using an ancient felting technique
Totally chemical-free and super soft
You can flatten it and use it as a mat if necessary

Cons
Pricey compared to the VAIVA cocoons
Some customers complain that it won't stand up right
Others say that the felt isn't the strongest
Recommendation
While I think the VAIVA is the better option of the two because of the sheer lack of complaints, this is definitely a good choice if you want a real conversation piece!
Twin Critters - Handcrafted Cat Cave Bed (Large) I Ecofriendly Cat Cave I Felted from 100% Natural Merino Wool I Handmade Pod for Cats and Kittens I Warm and Cozy cat Bed (Anglerfish)
✅ LARGE CAT CAVE: Cats love this spacious hideaway! Our merino wool cat cave offers plenty of space for cats of all sizes. This cozy nook provides shelter for baby kittens, and large Maine Coons.
✅ HANDCRAFTED: Each twin critters cat cave is carefully handcrafted in Nepal. We want to make sure that your furry friend feels safe and sound - that's why we use 100% all-natural New Zealand wool.
✅ CHEMICAL-FREE: This large cat bed is made without harsh chemicals. Using an ancient technique called felting, artisans mold each KittiKubbi with the help of water, soap, and merino wool.
✅ ULTRA COMFORTABLE: Our felted wool cat cave is super soft, and ultra-durable. The great thing about this woolen hideaway is that it keeps your kitty warm in the winter, and cool in the summer.
✅ CAN ALSO BE USED AS A MAT: This handcrafted cat cave bed may be used in several ways. Primarily, it functions as a cozy cat cave but you can also flatten it, and turn it into a padded kitty mat.
Final Recommendation
If you came here looking for cat bubble bed reviews with the first style in mind, I recommend either the first K&H model for a window, or the Spaceship Alpha Ultra Modern Cat Bed for a freestanding bed.
On the other hand, if you were thinking more along the lines of the second batch, go with the VAIVA.
Your turn! Based on our cat bubble bed reviews, which do you love most? Share below!
Last update on 2020-06-05 / Affiliate links / Images from Amazon Product Advertising API