If you are particularly interested in cat names that start with the letter L you're at the right place!
We have a complete list of ideas for you below.
Don't worry, we included plenty for both males and females.
Let's check them out!
113 Cat Names that Start with L For Males
When you have a handsome furry friend living in your home, you must find some amazing boy cat names that will suit your handsome little friend.
Today we have put together a list of sweet and popular cat names starting with the letter L for male kitties which you and your pet will both love.
Take a look at these adorable L names that will match the look and personality of any type of kitty.
Lachlan
Laka
Lake
Laker
Lamar
Lambert
Lamont
Lance
Lancelot
Lando
Landon
Lang
Lanzo
Lapis
LaQuisha
Larry
Lars
Larson
Lary
Larz
Lasarus
Laser
Laslo
Latte
Laurence
Lavan
Lazer
Lazybones
Le Pew
Leandro
Leche
Legion
Lego
Lemon
Lennon
Lennox
Lenny
Lentil
Leo
Leon
Leonard
Leonardo
Leopard
Leopold
Leroy
Lestat
Lester
Lev
Levi
Lewis
Lex
Lexar
Lexo
Liam
Lighting
Lightning
Lilo
Limbo
Lincoln
Link
Linus
Linux
Lion
Lionel
Lipa
Lippo
Litmus
Littlebit
Littleguy
Littleone
Lloyd
Lobo
Loco
Loder
Logan
Lohan
Loki
Lon
London
Lonzo
Loo
Loony
Lord
Lord Bentley
Lorenzo
Lou
Louie
Louis
Lovebug
Luca
Lucas
Lucifer
Lucius
Lucky
Ludo
Ludwig
Luffy
Lugnut
Lui
Luigi
Luis
Lukas
Luke
Lulo
Lumos
Luna
Lundy
Lupin
Luther
Lux
Lychee
Lyle
Lynus
111 Cat Names that Start with L For Females
Every cat parent knows that female cats are no less than divas. They are gorgeous little creatures with an attitude bigger than the biggest stars.
Your little kitty will one day grow into this stunning animal – and she deserves a name that's meant for her.
Here's a list of female cat names that we have curated for you so that you do not have to go looking everywhere for the right kitty names.
Lace
Lacey
Laci
Lady
Lady Bird
Ladybug
Ladybug
Laelette
Laila
Laisha
Lana
Landy
Lara
Laria
Larissa
Lata
Latifah
Latisha
Latte
Laura
Laurel
Laurinda
Lavender
Laverne
Lawrence
Layla
Layra
Leah
Lee
Leela
Leeloo
Leena
Leia
Leigh
Leilani
Lemon
Lena
Lenore
Leola
Leora
Lesley
Leslie
Lessi
Leta
Leticia
Lexi
Lexus
Lexy
Lia
Liana
Liara
Libby
Libni
Libra
Licorice
Lila
Lilac
Liliana
Lilith
Lillian
Lilo
Lily
Linda
Lindi
Liona
Lisa
Lita
Livia
Livy
Liza
Lizbeth
Lizvi
Lizzie
Lola
Lolita
Lollipop
Lolly
Lona
Lopez
Lorelai
Loretta
Lorraine
Lottie
Lotus
Louisa
Louise
Love
Lovegood
Lovely
Luca
Luci
Lucille
Lucinda
Lucky
Lucy
Lucy Lu
Luisa
Luka
Lulu
Lumi
Lumina
Lumos
Luna
Lunabelle
Luxe
Lydia
Lyla
Lylah
Lynx
Lyra
Lyric
FAQs
You now have a giant list of adorable names with L for cats so that you do not need to rack your brain or get the creative juices flowing to find a good name for your kitty.
You can simply look through our awesome cat name ideas and pick the right name for any type of kitty.
But if you still have questions, take a look at the answers that we have provided to some of the common questions.
WHAT ARE SOME BADASS CAT NAMES WITH L INSPIRED BY STAR WARS?
Are you a nerdy fan of the Star Wars series? Then, as a cat parent, it's completely logical for you to want to name your cat after one of your favorite characters from the series. Star Wars-inspired names with L include Luke, Leia, Lyra, Lux, Lars, etc.
WHAT ARE SOME BADASS CAT NAMES WITH L INSPIRED BY THE ALL-STARS OF THE MARVEL CINEMATIC UNIVERSE?
Are you a huge fan of the Marvel Cinematic Universe? Then you can give your feline friend some amazing names with L from the incredible world of superheroes and supervillains. You can consider the names of Loki, Laufey, Lady Sif, and of course, Lee, inspired by the creator.
WHAT ARE SOME GENDER-NEUTRAL CAT NAMES THAT START WITH L?
Are you looking for some stylish but gender-neutral cat names that start with the letter L for your furry baby? There are many unisex names that you can pick, such as Logan, Lior, Lee, Lane, Linden, Lucky, Lyric, London, Lake, Lumos, etc.
WHAT ARE SOME BADASS CAT NAMES WITH L INSPIRED BY MYTHOLOGY?
Mythological deities and creatures are an excellent choice for cat names if you're looking for something that will turn some heads, You can check out names like Liber, Luna, Larunda, Lares, Leucothea, Leto, Lalita, Lamassu, Lauma, Leszi, Lynx, and others.
WHAT ARE SOME CAT NAMES WITH L INSPIRED BY THE DC UNIVERSE?
If you are a fan of the darkness and mystery that the DC universe presents, you can choose a name that or your furry little friend. For your pet cat, you can choose a name like Lex, Luthor, Lunkhead, Lady Eve to add something unique to the identity of your cat.
WHAT ARE SOME APPROPRIATE NAMES STARTING WITH L FOR BLACK OR GREY CATS?
Finding names for black or grey cats is not hard. But if you're specifically looking for a name with L, you can find a unique name like Lucifer (meaning devil) for boys and Laela (meaning dark hair) for girls. You can also go for Lucky, an ironic name as black cats are considered unlucky.
WHAT ARE SOME UNIQUE NAMES WITH L FOR CATS?
If you are looking for some unique cat names starting with the letter L for your cat, there are many amazing options available for you. For boy cats, you can pick names like Lentil, Lestatm Loco, etc. For girls, you can consider Lorelai, Leta, Leila, and many other names.
Final Word
People tend to think that cats don't like to socialize and don't care about their humans.
But only a cat owner knows that they are among the best and the most interesting of all household animals.
If you love your cat so much that you want their name to match with yours or your loved ones, take a pick from our list of boy and girl cat names starting with L, right away!
What are your favorite cat names that start with L? Please share with us below!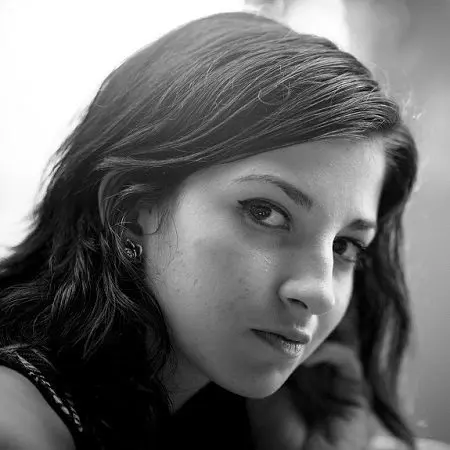 Andreea Juganaru
Andreea is a very passionate content creator and her purpose is to provide you with the most interesting articles, while constantly discovering new facts. She's been freelance writing for the past five years and has created numerous articles and educational materials while managing her own business.