Last updated on August 11th, 2023 at 01:57 am
If you're a cat owner or soon-to-be cat parent, choosing the perfect name for your female feline friend is an exciting task.
Whether you want to opt for a classic, elegant name or something quirky and unique, there are countless options to choose from.
But with so many possibilities, it can be challenging to decide on the right girl cat name for your furry companion.
We'll explore some of the best female cat names, from popular choices to more unusual picks, to help you find the perfect name for your girl cat.
Unique Female Cat Names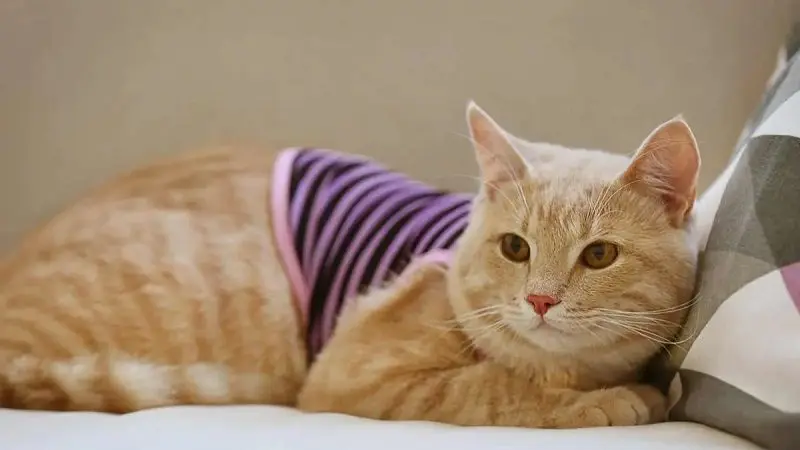 While there's nothing wrong with classic cat names, sometimes you may want to opt for something a little more unique when naming your female feline friend.
A unique female cat name can add a touch of personality and charm to your girl cat, making her stand out from the crowd.
Adara
Akira
Amari
Angel
Aphrodite
Aquarius
Athena
Ava
Bella
Bijou
Bluebell
Bonita
Bowie
Buffy
Buttercup
Callisto
Calypso
Cassia
Chantilly
Chloe
Cleopatra
Coral
Cupcake
Daisy
Daphne
Delilah
Desdemona
Duchess
Eleven
Elora
Elsa
Everly
Fawn
Flora
Gaia
Gala
Ginger
Henna
Iliana
India
Italy
Ivy
Jade
Jasmine
Juniper
Kanga
Katniss
Kiki
Kisyuna
Laika
Laika
Lily
Lucy
Magdalena
Merida
Minnie
Monroe
Nala
Nisha
Noble
Ontario
Onyx
Persephone
Persia
Portia
Prada
Prairie
Princess
Quackers
Quayle
Raven
Rory
Sahara
Selene
Tinkerbell
Ukiya
Una
Ursula
Utopia
Valentine
Venus
Vera
Wiley
Winter
Xanadu
Xandria
Xanthippe
Xena
Xiomara
Yafa
Yara
Yasmine
Zadie
Zahara
Zara
Zendaya
Zillow
Zola
Zuri
Zuzu
Common Female Cat names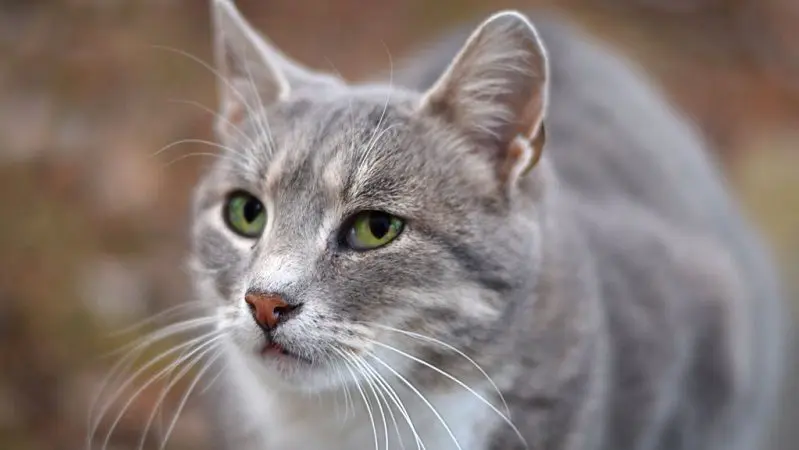 If you're looking for a classic and timeless name for your female cat, you can't go wrong with a common name.
These names have been popular choices for female cat names for years and have stood the test of time.
A.J.
Abby
Addison
Agatha
Alice
Annie
Arya
Athena
Aurora
Ava
Baby
Bailey
Bean
Bonnie
Boo
Callie
Cat
Charlie
Charlotte
Cleo
Ella
Ellie
Emma
Fiona
Frankie
Freya
Gigi
Gracie
Harley
Hazel
Izzy
Kiki
Kitty
Kiwi
Layla
Lilly
Lola
Lulu
Luna
Maggie
Mama
Mia
Midnight
Mila
Millie
Mimi
Miss Kitty
Missy
Misty
Mittens
Molly
Nala
Nova
Olivia
Patches
Pearl
Penelope
Penny
Phoebe
Piper
Pixie
Rosie
Roxy
Ruby
Sadie
Salem
Sasha
Sassy
Shadow
Smokey
Sophie
Stella
Stormy
Tiger
Violet
Willow
Winnie
Zelda
Zoe
Zoey
Cute Female Cat Names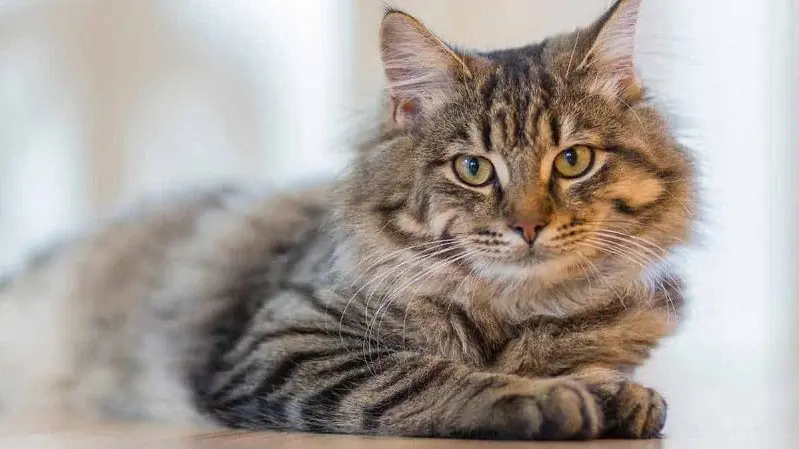 There's nothing quite like a cute and adorable name to match their equally cute and adorable personalities.
From names inspired by food to names that evoke a sense of innocence and sweetness, there are countless options to choose from that will perfectly capture your furry friend's charm.
Abby
Ally
Amelia
Angel
Ariel
Ava
Baby
Bailey
Bessie
Birdie
Blitz
Blossom
Bonnie
Boots
Brooklyn
Bubbly
Buffy
Bunny
Callie
Cassie
Cat
Charlotte
Cherish
Clover
Coco
Cora
Cricket
Dakota
Delilah
Destiny
Dixie
Dolly
Dottie
Eve
Fluffy
Freckles
Gidget
Gigi
Ginger
Haley
Hazel
Honey
Ivy
Izzy
Jewel
Josie
Juno
Katie
Kit
Kitty
Lacy
Layla
Lexi
Lil
Lila
Lily
Lola
Lucky
Lucy
Lulu
Mabel
Macy
Maddie
Maggie
Maisie
Maya
Mellow
Mika
Miley
Millie
Mimi
Mimsy
Minnie
Missy
Misty
Mittens
Molly
Olive
Paisley
Peanut
Pearl
Pebbles
Penelope
Penny
Pinky
Piper
Pixie
Princess
Pumpkin
Queenie
Rainbow
Raven
Riley
River
Rosie
Roxy
Sally
Sandy
Sasha
Scarlett
Scout
Shelby
Shiloh
Skye
Smooches
Sophie
Stormy
Summer
Suzy
Sydney
Tabitha
Tilly
Trixie
Trudy
Violet
Viv
Winnie
Zara
Zelda
Zoey
Funny Female Cat Names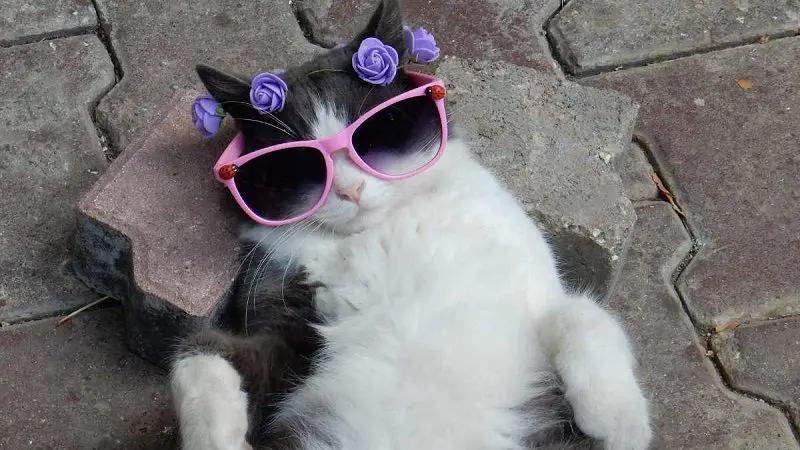 Naming your female cat can be a fun and creative process, and there's no better way to inject some humor and personality than by choosing a unique, funny name.
Whether you want to play off your cat's playful personality or just want to give her a name that will make you smile every time you call her, there are plenty of hilarious options to choose from.
Aspirin
Baker
Barcode
Batcat
Bitsy
Black Eyed Pea
Camo
Careless Whisker
Carrie Bradpaw
Carrot top
Cat Benatar
Catalie Dormer
Catalie Portman
Catastrophe
Catnip Everclean
Catsy Cline
Catwoman
Cher Pawowitz
Chewie
Chica
Chimneysweep
Chowder
Cindy Clawford
Cleocatra
Deloris Van Catier
Dorito
Espresso
Ewok
Facepaint
Feline Dion
Fleas Witherspoon
Fleyonce
Frizzy
Furgie
Furmione Granger
Gingey
Grizzly
Grow-lein Maria
Hello Kitty
Inksplat
Jane Pawsten
Jennifur Anderson
Jezebel
Kit Kat
Kitney Spears
Kitty Purry
Lady Rover
Lava
Lioness
Madame
Margaret Scratcher
Mariah Hairy
Mary Pawpins
McGonagall
Meatball
Meowly Cyrus
Mitzi
Momo
Motley
Munchkin
Olga
Pawdrey Hepburn
Peewee
Pookie
Ravenclaw
Scrappy
Siren
Skimbleshanks
Snowflake
Spanx
Squat
Squirt
Stevie Licks
Strawberry Blonde
Tabbytha
Tallulah
Tango
The Boss
Tina Spay
Tiny
Toothpaste
Tootsie
Towie
Tubby
Ursula
Waffle
Wiggles
Your Highness
Zebra
Zippy
Final Thoughts
When selecting a name for your kitten, remember to consider your cat's traits, appearance, and behavior to find a name that truly captures their essence.
With the right girl cat name, your cat will feel even more like a beloved member of the family, and you'll enjoy calling out their name for years to come.
Resources: