If you're looking for some amazing superhero cat names, stick around!
Your cats are light on their feet and quiet in their movements; the eyesight of a hawk and the sharpness of Adamantium claws.
So, it makes sense to name these intelligent, elegant animals after actual superheroes, right?
Check out my favorites below.
100 Superhero Cat Names for Males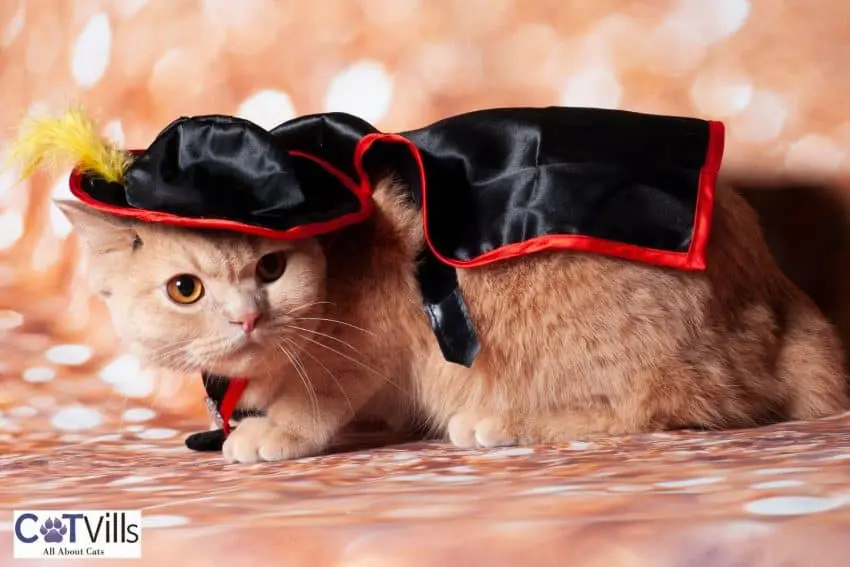 Superhero characters make the most popular names for cats, especially for male kitties.
If you are a pet parent with a male cat, there are many awesome names inspired by your favorite superhero from the Marvel and DC comic books and associated series.
Adrian
Ajax
Alfred
Apollo
Archer
Asgard
Banner
Batman
Beast
Black Panther
Brock
Bruce
Bucky
Cap
Carter
Castle
Clark
Colossal
Colter
DC
Deadpool
Drax
Elysius
Emil
Endgame
Fantomah
Flash
Gambit
Groot
Grudoth
Hal
Hank
Hawkeye
Heimdall
Hogan
Hulk
Jade
Jarvis
Karnak
Kingpin
Korath
Korg
Krypto
Lewis
Logan
Loki
Lucian
Luke Cage
Malcom
Mantis
Marvel
Micro
Mordo
Nadeer
Nebula
Ned
Nicoemus
Norex
Panther
Parker
Paxton
Peter
Phil
Poolie
Pyro
Raza
Rhino
Robin
Rocket
Ronan
Reyes
Ross
Samus
Savin
Sol
Spidey
Stakar
Stanley
Stark
Steve
Strucker
Taggert
Talbot
Talos
Thanos
Thor
Tiger
Tony
Viper
Wade
Warlord
Wesel
Whimplash
Wolfgang
Wolverine
Wong
Xander
Xavier
Zandow
Zemo (one of the coolest Z cat names)
100 Superhero Cat Names for Females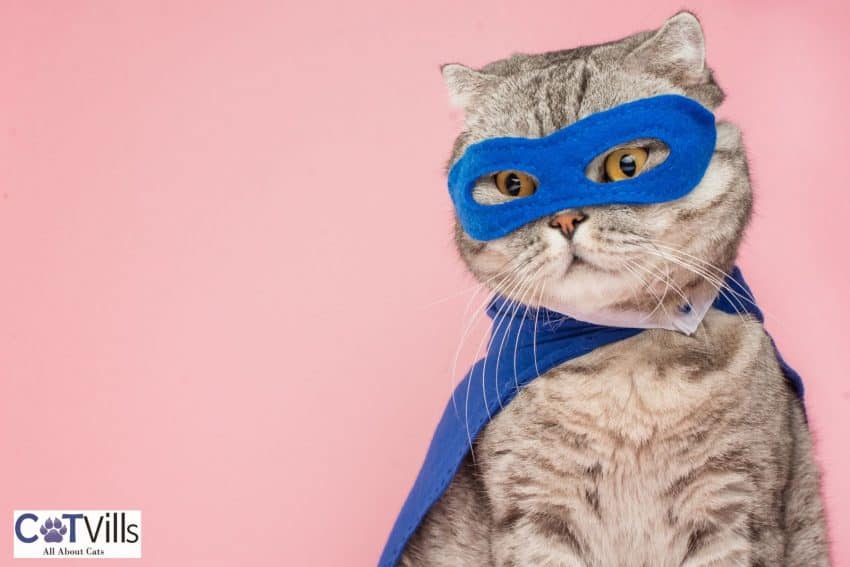 Your beautiful female kitty is no less than Batwoman or Natasha Romanoff in her speed, agility, lightness, cleverness – and, of course, beauty.
There are lots of fun names inspired by the charismatic superheroes for such a kitty. Check out our list of female cat names that will match the attitude of your feline friend, based on comic book heroines.
Aeon Flux
Agent Kitty
Alita
Akira
Aqua Girl
Artemis
Ayesha
Bakshi
Barbara
Betty
Black Canary
Buffy
Cable
Carol
Cassie
Castle
Catwoman
Claire
Coleen
Crimson
Daina
Dee Dee
Diamond
Diana
Dora
Ego
Elektra
Foggy
Frigga
Frost
Furry Furry
Galactus
Gamora
Gwen
Gypsy
Harvey
Hela
Heroine
Hope
Ivy
Jade
Jane
Jean Grey
Jessica Jones
Juno
Kara
Katniss
Kismet
Korath
Leia
Lana
Laurel
Liz
Lois
Maggie
Maya
Maya
Mera
Mercy
Merideth
Minn-Erva
Mulan
Mystique
Natasha
Nightiwing
Nova
Olympia
Okoye
Oracle
Organa
Peggy
Pepper
Poolie
Quinn
Raven
Rey
Sara
Scarlet
Sharon
Shuri
Sif
Soltice
Sprite
Squirrel
Sparks
Star
Storm
Supergirl
Thundra
Tigra
Ultra
Vanessa
Vixen
Wasp
Wendy
Wonder
Zatanna
Zelda
Zena
Zuri
100 Supervillain Cat Names
Cats are genius, gorgeous creatures – and, as Leonard Hofstadter would put it, are "just one lab-accident away from being a supervillain".
There are many awesome characters in your favorite comic books, who make incredible villains or antiheroes. They can inspire you to choose awesome kitty names that are unique.
Here's a list of funny cat names inspired by supervillains to capture a unique personality trait!
Abra Kadabra
Absolam
Adam
Amazo
Anarky
Apocalypse
Arkham Knight
Atrocitus
Atlas
Ares
Attuma
Ra's as Ghul
Baron Blood
Bengal
Beyonder
Bizarro
Blackout
Blackfire
Blockbuster
Bolt
Bork
Brain Storm
Braniac
Bloodscream
Bulldozer
Desak
Devos
Cottonmouth
Dire Wraith
Digger
Eel
Everyman
Ever
Enforcer
Gargantua
Garokk
Green Goblin
Gremlin
Glob
Gorr
Grog
Hood
Hyperstorm
Hiro-Kala
Jackhammer
Jean-Paul
Kaluu
Kanjar
Karn
Korvac
Laufey
Lex
Leonus
Llyra
Lunatik
Mace
Maelstrom
Maestro
Magician
Magma
Magneto
Mojo
Multi-Man
Music Meister
Natas
Nebula Man
Nekron
Nemesis Kid
Neutron
Nightslayer
Nishki
Nocturna
Non
Overmind
Paibok
Randall
Sabbac
Sabreclaw
Sabretooth
Sangre
Sabbac
Sargon
Scandal
Savitar
Scavenger
Sensei
Shade
Scimitar
Sinestro
Siren
Starro
Tarantula
Thanos
Trigon
Warp
Weeper
Wotan
Zoloman
Zor-El
Zuggernut
FAQs
Now you have three incredible lists of cat-friendly names inspired by the superheroes and villains in your favorite movies and comic books.
Do you still have questions about the crazy names that you can choose for your furry friend? We have put together a list of questions and the answers to them to help you find solutions to your problems.
WHAT IS A GOOD CAT SUPERHERO NAME?
If you have a pet cat and are a fan of superhero movies and stories, consider your favorite characters to find potential cat names.
For male cats, you can choose names like Batman, Black Panther,  Wolverine, etc. For female cats, you can consider Kitty Pryde, Catwoman, Huntress, etc.
WHAT ARE SOME BADASS CAT NAMES INSPIRED BY SUPERHEROES?
There are some awesome options in the superhero universe, like Hulk, Punisher,  Atom, Ghost Rider, Storm, Thundra, Maya, Kitty, etc. You can also pick supervillain names like Loki, Thanos, Banshee, Quinn, etc.
WHAT IS THE NAME OF THE CAT IN THE AVENGERS?
The Avengers brought together many amazing characters together to wow the fans. But one character that melted everyone is Goose the cat.
Goose is a cool and weird supporting character in the series, with many amazing adventures. She has also been to space and has cosmic connections!
WHAT ARE THE BEST CAT-THEMED SUPERHERO NAMES?
If you're a nerd who wants some "pun-ny" names for your kitty based on superhero names, there are many funny names to consider.
Some of the funniest ones are Kick Furry, Lokitty, Hul-kat, Spider-Meow, Iron Meow, Wondercat, Catgirl, and many more.
WHAT ARE SOME NERDY CAT NAMES INSPIRED BY SUPERHEROES?
There are many amazing superheroes and supervillains. If you want to name your cat after them, you can consider names like Batman, Flash, Bane, Gaia, Gagman, Octavia, Ra-Man, Taskmaster, Falcon, Yelena, Scarlet Witch, and many other names.
WHAT ARE THE BEST DC NAMES FOR CATS?
The DC universe has many fascinating characters. If you are a fan, you can pick the names of well-known characters from the world, starting from Batman and Catwoman to Loki and Poison Ivy. Don't forget the lesser known characters like Radion, Tabu, Kai, Fairy Queen, etc.
WHAT ARE SOME CAT CHARACTERS IN THE DC AND MARVEL UNIVERSE?
If you love Marvel and DC comics and would love to name your kitty after the cat characters in these worlds, you are in luck! There are many cat characters that you may not know of, like Streaky, Dex-Starr, Teekl, and Starro from DC, and Alpine, Liho, Niels, and Rufus from Marvel.
WHAT ARE THE BEST SUPERHERO NAMES FOR BLACK CATS?
Do you have a gorgeous black cat with a magnetic personality and superb agility? You can name them after superheroes with black suits, like Black Panther, Batman, Catwoman, Black Widow, Nightwing, Batwing, Blade, Storm, Miles Morales, and many others.
WHAT ARE SOME FUNNY SUPERHERO CAT NAME IDEAS?
If you want to find funny names for your kitty inspired by the superhero universe, you can pick superhero personas like Batman, Catwoman, Scarlet Witch, Wolverine, etc. To make things funnier, you can choose supervillain names like Loki, Thanos, Killer Frost, Knockout, etc.
Final Words
Naming your kitty after an awesome hero or heroine from your favorite comic books or movies can be a great way to give a unique addition to their identity.
These are also funny names for your pet and they might capture some traits that your kitty shows.
For instance, you can call your grumpy cat Hulk, and your handsome and sharp cat can rock the name Loki! So take your pick today!
What are your favorite superhero cat names? Please share with us below!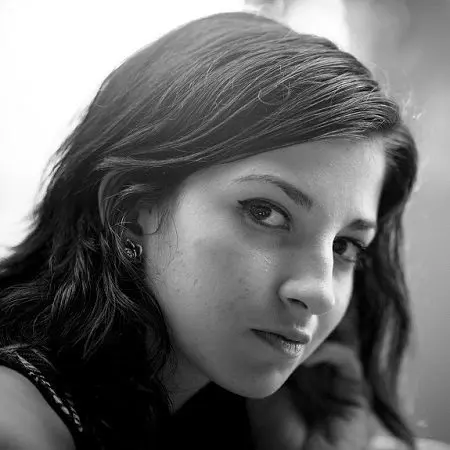 Andreea Juganaru
Andreea is a very passionate content creator and her purpose is to provide you with the most interesting articles, while constantly discovering new facts. She's been freelance writing for the past five years and has created numerous articles and educational materials while managing her own business.