If you're singing that tune in your head right now, you have no one else to blame but Mostaccioli.
Yes! Even her name is enough to catch your attention.
Mostaccioli has been rocking the internet waves ever since her pic got posted on Instagram, which immediately got 1000 followers!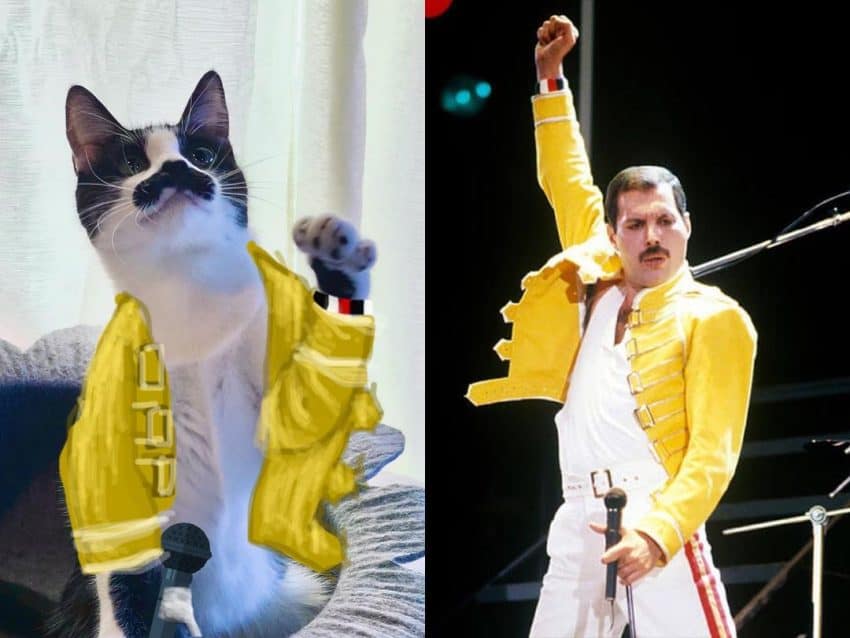 It's been a tossup between many mustached celebrities like Groucho Marx, Tom Selleck, and even James P. Jameson from Spiderman.
Mostaciolli gained much support after people saw an uncanny resemblance to Freddie Mercury – the late singer of the rock band Queen.
From her black mustache to her sharp eyes- it's Freddie incarnate!
In fact, she's already earned another nickname.
Freddie Purrcury! (Hey! She can even dress up like Freddie ) (1)
The stray from Southern California gained 19000 views after her adopted humans (Tables turn when you become famous…) posted a short clip (2) showing her singing skills on Instagram.
(YES! She can sing and hit the high notes just like Freddie.)
In an article (3) in the Daily Mail, Hooman Natalie talks about finding Mostaciolli.
Natalie apparently found the kitty in her mom's garden, all drenched and wet, along with her other kitty sibs in 2020.
She further narrates that she couldn't bear to part with Mostaciolli after rushing all kitties to the nearest vet. The rest is history.
Mostaciolli now has 13700 followers on her Instagram page, which she shares with fellow kitty Izanami. The page isn't lacking admirers who show nothing but love for the kitty rockstar.
"The cutest face to start my morning! 💗🐾" says user murphy.pip.indy.
"Hi, beauty. Gorgeous. Pretty. Amazing kitty ❤️" from user tormejhelan.
She even has fans from across the globe!
"😍 Mi pequeño Freddie" said user vaneskitaa.
"サイコ〜👏👏👏👏👏👏🙌🙌❤️❤️" said user frefre_freddiey from Japan.
"Elle est magnifique", said user gowysparkle.
Indeed, Mostaciolli is even gaining global status!
While cats with mustaches are nothing new, you'll have to admit that not all of them look like the great Freddie. You can check out some other mustached felines by clicking here. (4)
It's just great to see stray kitties finally getting their chance at stardom. Like all of her thousands of admirers, we too will be watching them see how things purr out!
https://www.instagram.com/p/CJPCbztsVx3/?utm_source=ig_web_copy_link
https://www.dailymail.co.uk/femail/article-10367325/White-cat-dons-black-mustache-striking-doppelganger-Freddie-Mercury.html
https://www.pinterest.ca/stephaniesapple/cats-with-mustaches/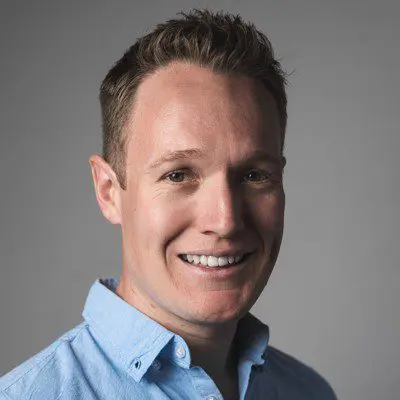 Barry Stingmore
Barry Stingmore is a British content creator living in Fuerteventura, Spain. An animal lover at heart, he shares his home with a dog and four rescue cats. Barry works with the island's animal charities to help manage and care for feral and abandoned animals. Alongside fieldwork, he works to support the charities with fundraising and raising awareness.