If you're searching for some awesome Game of Thrones inspired cat names, we've got your back!
The show may be almost over, but your favorite characters can live on in your heart (and home) with these ideas!
Read on to discover 74 clever names for both male and female kitties!
The hardest part will be choosing just one!
Love entertainment-inspired names? Check out ►►►Top 10 Cat Names from TV Shows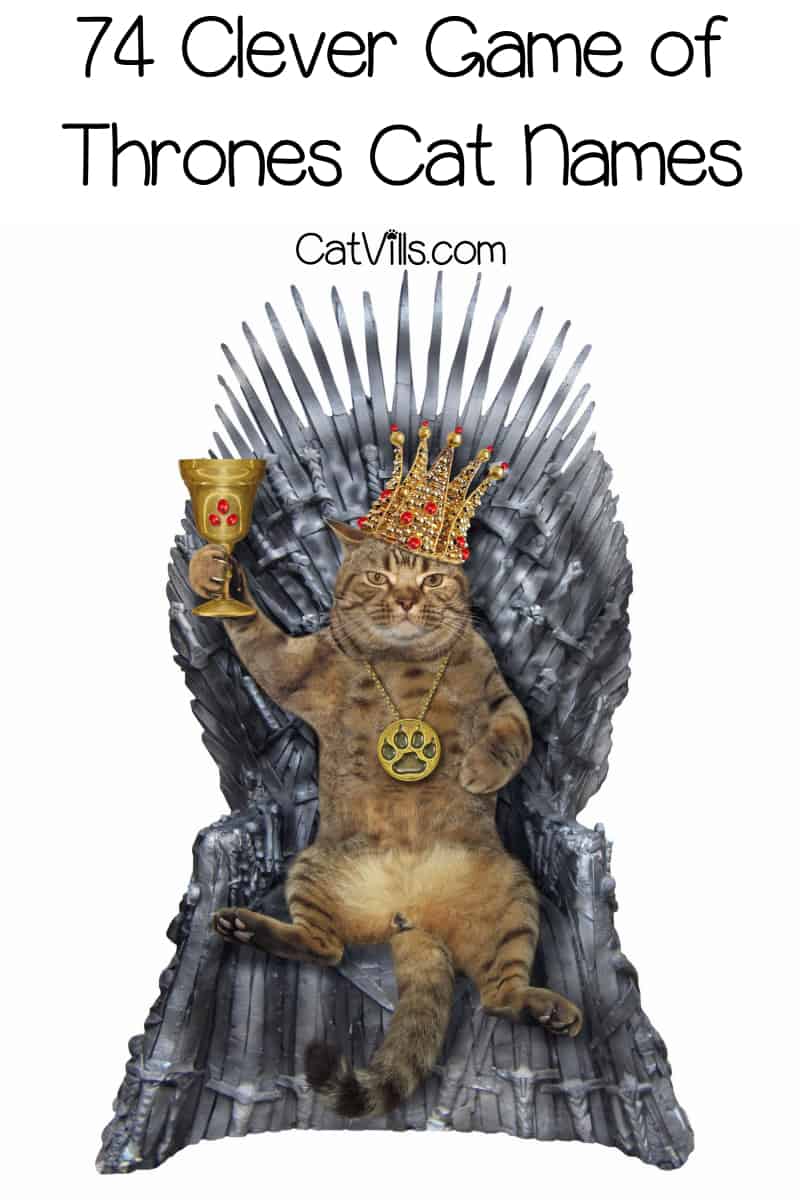 What is Game of Thrones?
Obviously, if you're looking for cat names inspired by Game of Thrones, you're a fan of the show. Even if you're not a fan, you can scroll an inch on social media without hearing about it.
Still, just in case you haven't heard of it, here's a super quick overview.
Game of Thrones is a fantasy drama television series on HBO that premiered on April 17, 2011 and is currently in its 8th and final season.
It is adapted from George R.R. Martin's epic, fantasy novel series titled, "A Song of Fire and Ice."
To date, Game of Thrones has won a total of 239 awards, including 11 Golden Reel Awards, 15 Gold Derby TV Awards, 16 IGN People's Choice Awards, 26 Visual Effects Society Awards and 47 Primetime Emmy Awards.
Now that we got that out of the way, let's check out those Game of Thrones cat names!
Related ➔ Try these fantastic queen names for cats?
This post contains affiliate links. If you make a purchase through these links, we earn a small commission at no extra charge to you.
MALE GAME OF THRONES INSPIRED CAT NAMES
These male Game of Thrones cat names are based on cast members, characters, character nicknames, dire wolves, dragons, families, horses, noble houses and places.
Aegon
Aemon
Alfie
Arrax
Balerion
Baratheon
Benjen
Craster
Daario
Dinklage
Euron
Greyjoy
Iain
Jaehaerys
Jojen
Kit
Laenor
Lancel
Lannister
Lhazar
Lorath
Maegor
Maester
Martell
Meryn
Norvos
Olly
Osha
Renly
Rhaegar
Rickon
Rodrik
Samwell
Ser Pounce
Stark
Stormcloud
Sunfyre
Theon
Tormund
Tyrosh
Vermax
Viserys
Volantis
Yunkai
FEMALE GAME OF THRONES INSPIRED CAT NAMES
Female cat names that are based on cast members, characters, character nicknames, direwolves, dragons, families, horses, noble houses and places.
Alysanne
Arryn
Dancer
Dreamfyre
Elenei
Emilia
Essos
Eyrie
Florent
Lena
Lysa
Maisie
Meereen
Meleys
Meraxes
Naath
Nagga
Rhaenys
Selyse
Shireen
Sophie
Syrax
Talisa
Targaryen
Tully
Tyrell
Vhagar
Visenya
Westeros
Whitehill
With these 74 clever ideas, you should have no problem coming up with the perfect moniker inspired by your favorite show for your kitty!
Can you think of any other Game of Thrones inspired Cat names that we missed? Which would you choose? Share below!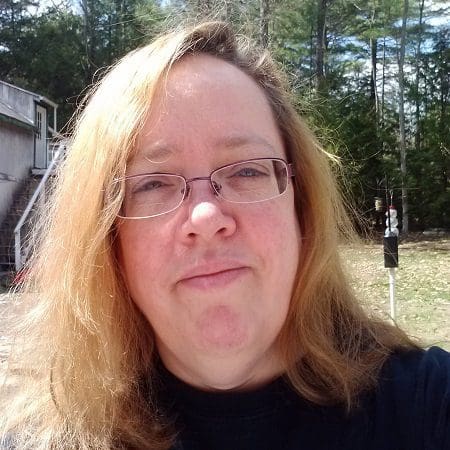 Deana Tucker
Deanna is a passionate cat lover and freelance writer. She lives with her Chi dog and a ragdoll cat. When she's not writing, Deanna loves listening to country music or watching Dancing With The Stars.