Last updated on June 13th, 2023 at 02:17 am
Cats are known for their playful, mischievous, and adventurous nature, and what better way to celebrate their lively spirit than by giving them a name that reflects their energetic demeanor?
Whether you've recently adopted a new kitty or are simply seeking inspiration for an upcoming addition to your fur family, we've curated a list of spunky cat names that are sure to make your whiskered companion stand out from the crowd.
Join us as we explore a world of vibrant monikers that will match your cat's spirited personality and add a touch of pizzazz to their daily adventures.
62 Spunky Cat Names For Boys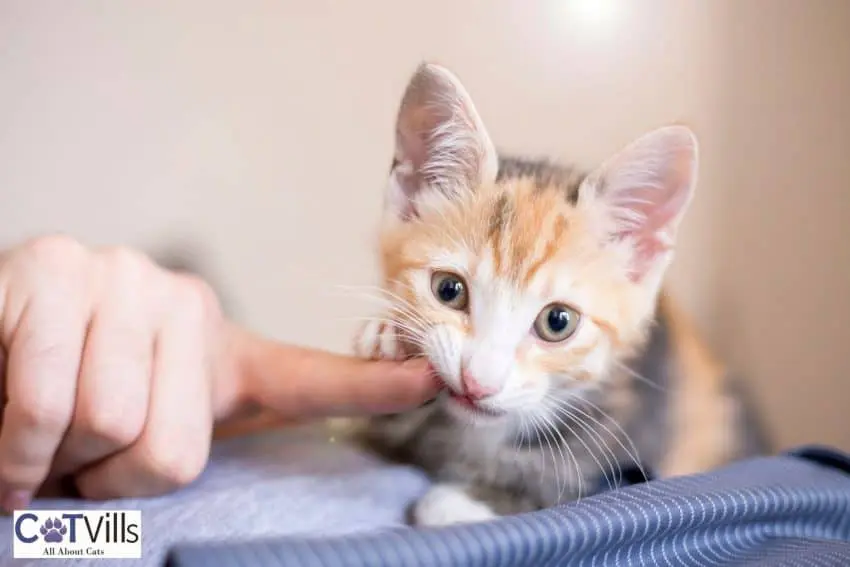 Fun, active, quirky, brave – cats simply define the word, "spunky"!
For your handsome male cat, you can pick some fun names that capture his spunk. If you thought that finding some badass cat names is a difficult task – we are here to make your life easier!
Take a look at the cool spunky cat names for boys that we have picked for you.
Viper
Trapper
Maverick
Diesel
Buck
Bruiser
Nitro
Otis
Riptide
Rex
Axel
Butch
Bobcat
Damien
Czar
Thor
Dagger
Bullet
Ammo
Brutus
Chopper
Viking
Jesse James
Vadar
Rocky
Magnus
Sarge
Darth
Hermes
Remington
Titan
Bolt
Chief
Maximus
T-Bone
Zeus
Ares
Hades
Ranger
King
Hulk
Hunter
Captain
Beast
Tank
Kane
Judge
Blaze
Bane
Pyro
Kong
Goliath
Blitz
Bandit
Admiral
Spike
Fang
Buckeye
Hercules
Rambo
Gunner
Tiger
27 Spunky Cat Names For Girls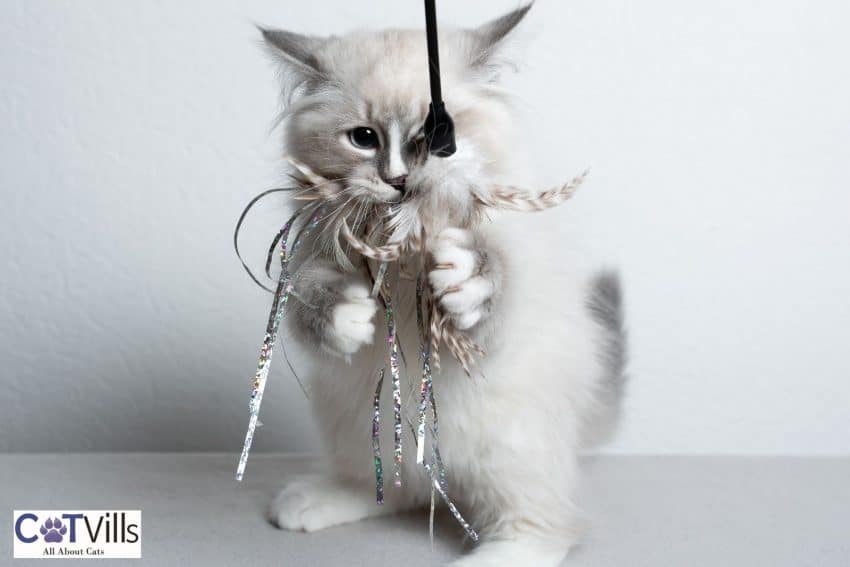 Your girl kitty can be just as fun, unique, and energetic – and she deserves a name that can reflect such amazing characters.
Your little furry diva should have a name that's as stunning as she is and can turn a few heads around.
So check out our recommendations for spunky cat names for girls.
Athena
Xena
Zelda
Elektra
Queenie
Mystique
Hera
Sheba
Katniss
Raven
Gamora
Medusa
Sarah Connor
Nikita
Ripley
Diva
Ursula
Starbuck
Daenerys
Leia
Huntress
Artemis
Trinity
Vixen
Sassy
Attila
Cersei
49 Gender-Neutral Spunky Cat Names
Picking cat names can be a little confusing, especially for new pet parents.
So how will you get rid of the dilemma if you don't want to go into different categories of cute boy cat names or badass girl cat names?
You can find a gender-neutral name that can be the perfect match for your cat's personality. check out our suggestions!
Rocket
Kiki
Rox
Pixel
Kip
Alix
Zorro
Carmen
Leopard
Freckles
Mugsy
Mimi
Kai
Ginny
Frex
Birdie
Reckless
Envy
Luna
Cherry
Mallory
Kori
Axel
Viola
Yoshi
Punky
Smidge
Poly or Polly
Hailey
Trixie
Stitches
Dot
Rascal
Nipper
Gypsy
Ivy
Pitty Pat
Potts
Kimmy
Lion
Cheetah
Zips
Maxi
Striker
Havoc
Kix
Peaches
Spaz
Piper
80 Playful Cat Names for Males
Playful little kittens can be a handful, but they make the best pets.
They are fun companions whom you love to spend time with, right?
Surely, you would like to name the new kitty in your family in such a way that anyone who hears his name will get an idea about his personality.
Take a look at our list of playful cat names for males.
Arrow
Batman
Bizzy
Bouncin Beemer
Bullet
Chaos
Cobra
Dancer
Dash
El Nino
Flash
Fugazi
Frantic
Frisky
Gunner
Harley
Havoc
Hurricane
Hypurr
Kaze
Jackal
Lightening
Lkaika
Lively
Mischief
Mimi
Monkey Business
Naughty
Ninja
Nibby
Nibby Nose
Nike
Paint Ball
Picabu
Pitters
Pitty Pat
Pogo
Pounce
Puck
Reebok
Radar
Reckless
Rascal
Rufus
Rumble
Ramble
Rambo
Ruffian
Rocket.
Scatter
Shooter
Skeeter
Skittle
Skittles
Sniper
Sneakers
Spanky
Spaz
Speedo
Speedy
Spirit
Spunky
Sticky
Striker
Taz
Thumper
Tornado
Trouble
Turbo
Xena
Vroom Vroom
Wild Thing
Wiz
Zannie
Zig-zag
Zippy
Zippity do dah
Zips
Zorro
Zoom
28 Playful Cat Names for Females
The pretty little diva in your house can make your life beautiful with her playfulness.
For the furry baby that has made you smile every time with her antics, you must find a name that's as precious as she is.
She deserves a name that showcases her fun and cute personality.
So check out our list of playful cat names for females.
Luna
Bella
Lily
Lucy
Kitty
Callie
Nala
Zoe
Chloe
Sophie
Daisy
Stella
Cleo
Lola
Gracie
Mia
Molly
Penny
Willow Olive
Yoyo
Catti B
Joker
Whiskers
Queen Bey
Scratchy
Purr-lina
Paw-la Abdul
Catty LaBelle
Final Word
So, now you have a list of some awesome and unique spunky names for your kitty. These names reflect the uniqueness and spunk that your fur baby has.
Choosing the right name for your kitty is never easy, but if you have a fun and spunky cat, choosing a name that goes with these characteristics might be perfect.
You can select supervillain names like Loki and Enchantress, or go with some fun choices like Bullet, Chaos, Rocket, etc., that capture the spunk.
If you are looking for the best names for your spunky cat, consider some unique and badass names like Brutus, Gunner, Mystique, Diva, Envy, Kox, Rambo, Zippy, Catty LaBelle, and Cleo.
What are your favorite spunky cat names? Please share with us below!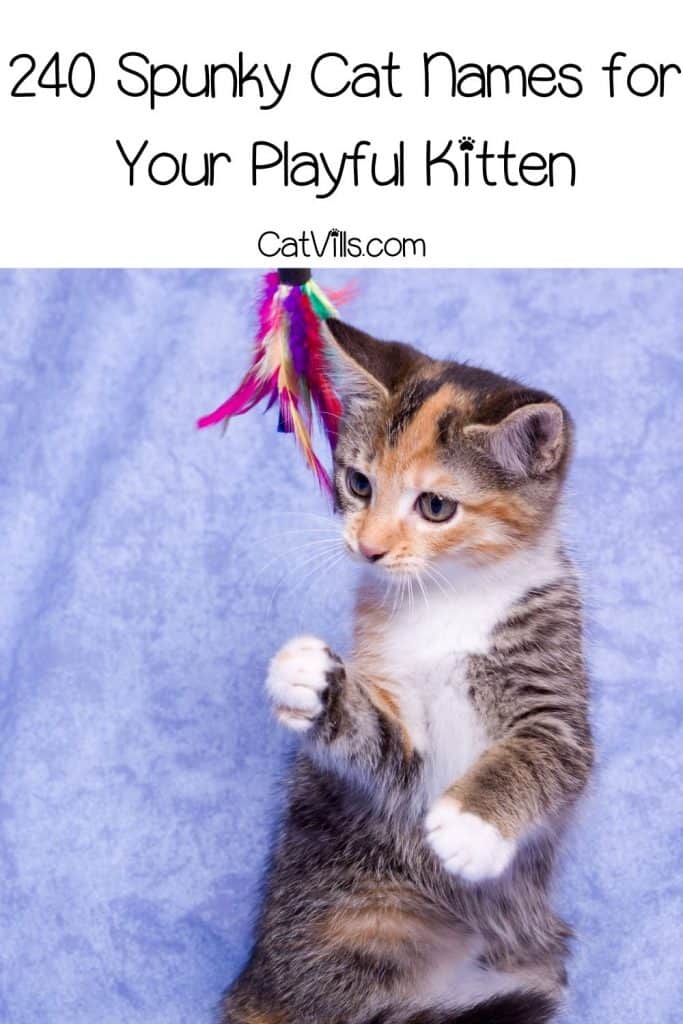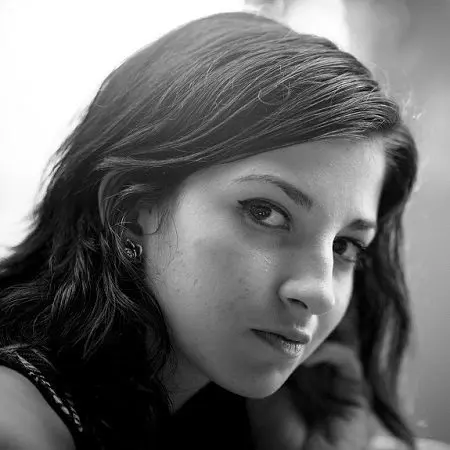 Andreea Juganaru
Andreea is a very passionate content creator and her purpose is to provide you with the most interesting articles, while constantly discovering new facts. She's been freelance writing for the past five years and has created numerous articles and educational materials while managing her own business.