If you're looking for some fun and unique ways to spoil your cat, these DIY cat tunnels are "purr"fect.
Get ready to get creative and handy and try making these yourself.
Your kitten and cat will love being able to run around and check out all the new nooks and crannies.
Go ahead and spoil your cat with these fun homemade tunnel and compartment ideas.
RELATED: Songmics Cat Tree Review
7 DIY CAT TUNNEL IDEAS
Not only are these cat tunnels a great way to use your creativity and imagination but they're also a perfect way to let your cat explore areas that they maybe haven't explored before.
These can be used inside the house or outside the house as well. It all depends on your preference and space.
Just be certain to make them sturdy so that they're safe for your furry friends.
Here are some really cute and fun semi-outdoor and outdoor DIY cat tunnels.
#1 Outdoor Wire Tunnel for Cats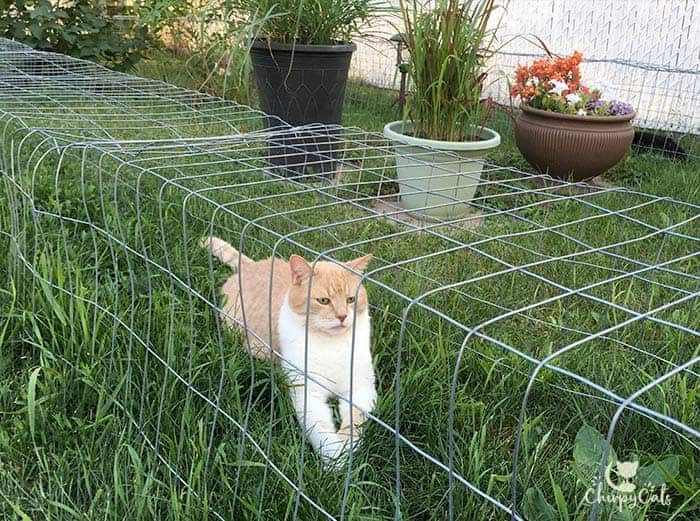 This tunnel is a great way to build a sturdy tunnel for the cats to roam around outside.
They'll love being able to be in the grass and still feel the cool breeze, too. Get the plans on how to make it here.
#2 DIY Cat Tree
You're going to love the look of this blue cat tower! It creates a fun area for them to climb around and climb through, too.
If you have an outdoor patio or deck area, this could be a great place to have this for your cat to catch some sun. Check it out below.
Make sure to also check our comprehensive review of the best cat trees.
#3 DIY Outdoor Cat Patio
Your cat is going to love this cat balcony. It's the perfect way to get them outdoors while being safe as well. See how to make it here.
#4 Fun Catio Bridge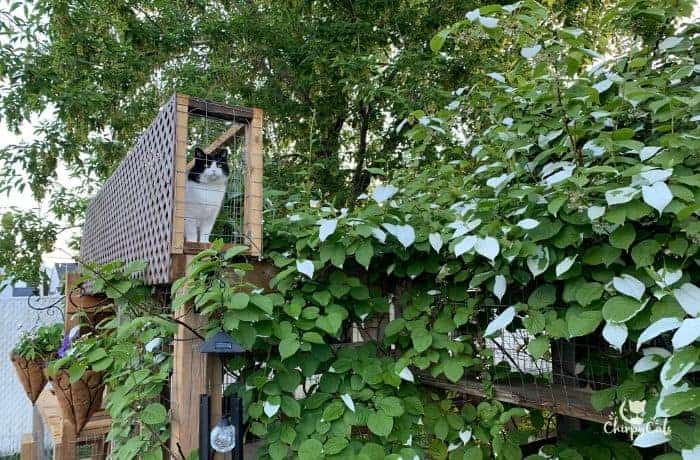 Building a cat bridge is a great way to give them height and even connect other cat tunnels for more space and room.
Perfect for getting the cats outside and exploring. See the bridge here.
#5 Easy Window Box for Cats
This window box is a fun idea to let the cats cuddle up to the outdoor idea while still keeping them safe.
This homemade seat gives them the perfect view to spy on the birds and squirrels. See the look in the video below.
#6 DIY Refillable Paper Cat Tunnel
Have some extra paper lying around the house? This easy cat tunnel is so fast and simple to make! Check out how to make it below.
#7 Crochet Sack Tunnel for Cats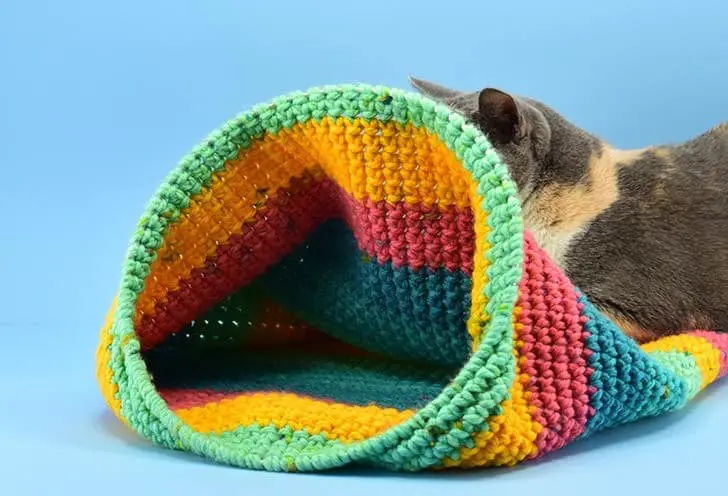 If you have a cat that loves to hide and play, why not crochet them a cute tunnel that they can easily play in. Check out how to create one here.
Conclusion
All of these DIY cat tunnels and cat containers can easily be made at home. You just need a few simple supplies to get started and your cat is going to be loving life.
So much so that you may not even see them around the house as much anymore because they're going to spend all their time playing and playing in their new areas that were created just for them.
What are your favorite DIY cat tunnel ideas? Share below!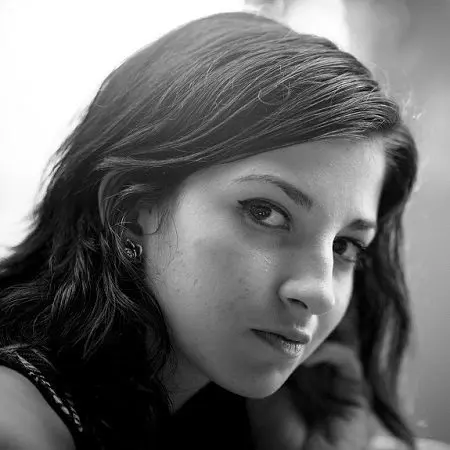 Andreea Juganaru
Andreea is a very passionate content creator and her purpose is to provide you with the most interesting articles, while constantly discovering new facts. She's been freelance writing for the past five years and has created numerous articles and educational materials while managing her own business.