If you're looking for the best tough cat names for your rock-star kitty, we've got you covered!
We'll look at the top 133 names (including gangster cat names) that are the epitome of grit and gristle!
In other words, these names will tell the world, "back off buddy, cool cat coming through!"
Check them out and tell us which ones you love!
You may also adore these clever mischievous cat names!
Tough Cat Names for Male & Female Kitties
Some cats are defined by their tough personalities.
We as cat parents know more than one cat that can hold it down and hold their own – if you know what I mean.
So when you get an adorable new kitten and you realize she is incredibly resilient and strong, it's only natural you want her name to reflect that.
So what we have done is scour the Internet and our brains to bring the toughest cat names we can think of.
Tough Male Cat Names
This one's easy, as there are a lot of tough feline characters throughout history and in folklore as well as cartoons that we can draw inspiration from.
Admiral
Arnold (like Schwarzenegger)
Aslan – The all powerful lion from Narnia
Ares – Greek God of War
Atlas – He held up the heavens, who else can say that?
Balboa
Bane
Boss
Bruiser
Bronson
Bugsy
Bullet
Cheshire
Chief
Doyle
Fang
Felix – We just had to, he's the OG!
Hades – King of the Underworld, who can beat that?
Han – From Star Wars, I think that speaks for itself.
Harry
Heathcliff – The street smart orange cat.
Hercules
Hulk
Khan
Kong
Kova- Finnish for "tough"
Lion
Loki
Lucifer – The annoying and evil cat from Cinderella.
McClane (Bruce Willis' character from the Die Hard movies)
Mufasa
Odin
Oliver – Any cat that can bond with street dogs is tough!
Rebel
Rocky
Rowdy
Samson
Scat the Cat
Scratchy – Yes, from the Simpsons! A cat that continuously tries to kill a mouse is tough in our books.
Salem – The awesome sidekick of Sabrina the Teenage Witch.
Simba
Snake
Scar – Even though we realize he's quite the coward from the Lion King, but at least his name is tough.
Tarantino
Tiberius
Tiger
Thor
Walker
Vulcan – The calmest and most logical race in Star Trek.
Whether it be from movies or deities, there are a few very fitting names, with Ares as one of our favorites.
Some of the names speak for themselves, like Tiger and Lion, the big cats have so much power they can take down most other animals.
Hulk, referred to as the strongest Avenger, can definitely live up to your tough cat.
Now, let's check out some tough names for our female cats!
Tough Female Cat Names
Andromeda
Aphrodite – Goddess of Beauty
Artemis – Goddess of wild animals and the hunt.
Astra
Athena – Greek Goddess of war
Cersei – She's a terrible person, but super tough.
Clarice
Diva
Domino
Duchess
Eowyn
Gaia – Goddess and Mother of Life.
Gamora
Hera – The queen of all Gods!
Harley – In reference to Harley Quinn.
Hermione
Katniss – Everdeen
Jinx
Leia – The Princess in Star Wars was pretty tough.
Liberty
Lynx
Matilida
Medusa
Minx
Mystique
Nala – The tough significant other of Simba.
Nikita
Puma
Sarah (Connor, from Terminator)
Ripley
Rogue
Queenie
Sabriel
Sarabi – Nala's mother
Selena – Catwoman is tough!
Sassy
Savannah
Sheba
Shuri (from Black Panther)
Stormy
Trinity
Valkyrie
Venus
Vixen
Xena – Warrior princess, if you were born in the 90's .
As a bonus, for those extra tough kitties out there, we have made a list of gangster cat names if all the above don't seem tough enough.
Gangster Male Cat Names
Capone – After Al Capone
Baby Face – After Baby Face Nelson
Siegel – After Bugsy Siegel
Danger
Mad Cat – After Mad Dog Coll, but Mad Cat instead.
Dillinger – After John Dillinger
Angelo
Mickey
Mario
Joe or Joey – Lots of gangsters with that first name.
Gambino – After the Gambino crime family.
Gotti – After John Gotti.
Corleone – Have you watched The Godfather?
Kingpin
Don – Mafia boss
King
Prophet
Satan
Ice – The slang for kill.
Gangster Female Cat Names
Bonnie – One half of Bonnie and Clyde
Belle – After Belle Starr, a Texas outlaw
Kelly – After Machine Gun Kelly's wife.
Ma – After Ma Barker of the Barker gang.
Rebel
Flamingo – After Bugsy Siegel's girlfriend.
Queen – After Sandra Beltran.
Angel Face
Diamond
Cougar
Dollface
Cadillac
Black Widow
Bandit
Bandana
Wicked
Hatchet
Pistol
Warrior
Calypso
Naming your new kitten after a mob boss or his girlfriend, or a female gangster in her own right is the definition of tough.
Which do you think was the toughest sounding name? Which would you choose for your new kitten?
Can you think of any more tough cat names to add to the list? Leave your comments below and tell us what you think!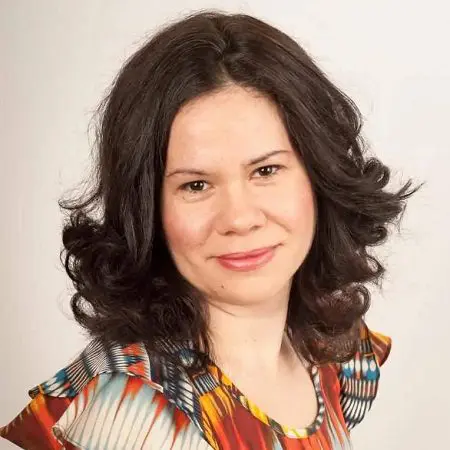 Olfa T
Olfa knows how to get things done and has a keen business sense that others admire. She's always on the go, coming up with new ideas! Her ability to anticipate the needs of her readers and deliver information that they want is what makes CatVills such a success. She loves cuddling her cat Picaciu. He is her inspiration.