Americans love their food almost as much as their cats, so it makes sense to combine those passions and choose funny food cat names, right?
Fun fact: the average American consumes 5.46 pounds of food per day and 1,996.3 pounds of food per year.
The yearly food average includes 415.4 pounds of vegetables, 273.2 pounds of fruits, 110.0 pounds of red meat, 73.6 pounds of poultry, 31.4 pounds of cheese and 16.1 pounds of fish/shellfish.
If you agree, you're in luck! Today, we're sharing over 300 of our favorite hilarious food-inspired names for both male and female kitties.
Let's start with some funny food names for cats!
Funny Food Names for Male Cats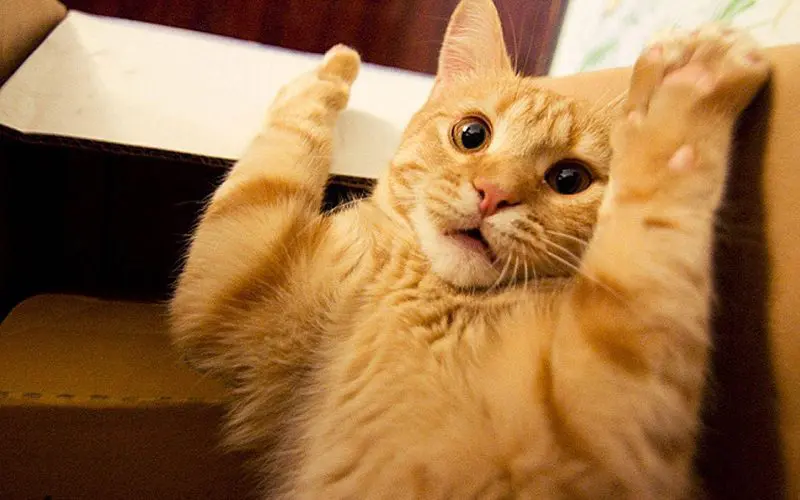 Amaretto
Angus
Avocado
Bacon Bits
BBQ Ribs
Big Mac
Buckwheat
Burrito
Butterball
Butters
Cake Slice
Chalupa
Chicken Noodle Soup
Chicken Nugget
Chips
Chowder
Cilantro
Coriander
Cracker Jack
Croissant
Custard
Dorito
Double Stuff Oreo
Eggs Benedict
Espresso
Fajita
Fig Newton
Flapjack
Fluffernutter
Frito Pie
Fudge
Gravy Train
Gumbo
Ham & Eggs
Hamburglar
Hot Sauce
Junior Mint
Kobe Beef
Lemonhead
Licorice
Lunchbox
Marshmallow
Meatball
Meatloaf
Noodles
Nutter Butter
Oatmeal
Pancake
Pesto
Pickles
Pop Tart
Popsicle
Porkchop
Pretzel
Pudding
Pumpernickel
Raisin
Rawhide
Rhubarb
Rice Krispies
Ritz Cracker
Rocky Road
Ronald McDonald
Root Beer Float
Ruffles
Salami
Scampi
Sir Loin
Skittles
Snickerdoodle
Snickers
Tabasco
Taco Bell
Tamale
Tapioca
Tater Tot
T-Bone
Toast
Toblerone
Tofu
Tomato
Turkey Leg
Twix
Goodness, it's hard to choose a favorite, right?
I think that Tamale is a fabulous name for a mischievous male cat, don't you? Think about it, hot tamales have a crazy kick to them!
Porkchop is a good name for a rather rotund kitty, like the ginormous Maine Coon. On the other hand, Pop Tart is just one of the cute cat names for a munchkin kitty!
Funny Food Names for Female Cats
Ambrosia
Anchovy
Baguette
Bit O' Honey
Blueberry
Blueberry Muffin
Bonbon
Brownie
Bubble Gum
Butterscotch
Candy
Cayenne
Cheerio
Cheese Curl
Cheesecake
Chili Pepper
Chiquita Banana
Chocolate Truffle
Cocoa Puffs
Coconut
Cream Puff
Crouton
Cupcake
Cutlet
Daiquiri
Dumpling
Éclair
Enchilada
Fondue
Frappe
Gingersnap
Gordita
Guacamole
Gumdrop
Honey Bun
Java
Jelly Bean
Kit Kat
Lettuce
Lollipop
Lorna Doone
Maple Syrup
Marmalade
Meringue
Milkshake
Milky Way
Nilla Wafer
Nutmeg
Oregano
Paprika
Parfait
PB&J (Peanut Butter & Jelly)
Peppermint Pattie
Pepsi
Popcorn
Pumpkin Spice Latte
Quinoa
Saffron
Sausage Patty
Sorbet
Souffle
Sourdough
Strudel
Sugar Pie
Sundae
Taffy
Tequila
Tootsie Roll
Triscuit
Twinkie
Velveeta
Waffles
Whoopie Pie
I love the name Gingersnap for an orange kitty. In fact, if you adopt a mama and baby cat together, you could go with Ginger and Gingersnap.
I also adore Cupcake (both the food and the name). So cute for a teeny kitty!
Unisex Food Names for Cats
And just in case you don't want to decide on something basic, you can always choose one of these unisex food names for cats!
Asiago
Bacon
Basil
Biscuit
Brandy
Brownie
Burrito
Buttercup
Cappuccino
Caramel
Caviar
Chai
Cheerio
Chestnut
Chili
Cocoa
Coconut
Cookie
Crumble
Cucumber
Cupcake
Donut
Dumpling
Eclair
Frito
Fry
Fudge
Gelato
Ginger
Hershey
Honey
Java
Jellybean
Kale
Kimchi
Kit Kat
Kiwi
Kix
Macaroon
Maple
Marshmallow
Meatball
Merlot
Miso
Mochi
Mojito
Nugget
Nutmeg
Olive
Oreo
Peanut
Pepper
Pickles
Pistachio
Popcorn
Pumpkin
Raisin
Sage
Sashimi
Sherbet
Skittles
Snacks
Snickers
Sugar
Sushi
Sweet Pea
Taco
Taquito
Tater Tot
Toffee
Tofu
Tootsie
Truffle
Tuna
Twinkie
Twix
Wedge
Japanese Food Names for Male Cats
Fun fact: the 4 principal cooking methods in Japanese cuisine are: boiled (nimono), broiled (yakimono), fried (agemono) and steamed (mushimono).
Adzuki
Anmitsu
Anzu
Bento
Chawanmushi
Daidai
Daifuku
Dango
Dashi
Dorayaki
Fuji
Higashi
Ichigo
Kaieseki
Kaki
Karashi
Kashipan
Kobe
Kombu
Kyou
Manju
Menma
Mentsuyu
Minto
Miruku
Miso
Mizutaki
Momo
Moyashi
Namagashi
Nashi
Natto
Okonomiyaki
Ponzu
Rayu
Ringo
Shoyu
Sukiyaki
Sushi
Takoyaki
Tebaski
Teriyaki
Tofu
Unago
Wafu
Wagashi
Yakiniku
Yuzu
Out of these male Japanese food names for cats, I live Yuzu the most. Why? Because it's the best-smelling fruit on the planet!
Seriously, find yourself one and give it a whiff. If you love citrus scents like I do, you'll be in heaven!
Japanese Food Names for Female Cats
Anko
Awabi
Castella
Chahan
Daikon
Donburi
Edamame
Furikake
Gyoza
Haruna
Hishimochi
Ikura
Kaede
Kappa
Kare
Karukan
Kinako
Konacha
Kurumi
Kyoho
Maiya
Mame
Mikan
Mirin
Mochi
Moka
Negi
Nikujaga
Ninjin
Ocha
Oden
Okara
Onigiri
Ramen
Ryokucha
Saba
Sake
Sakuramochi
Senbei
Sencha
Shikwasa
Shincha
Shiruko
Shitake
Shoga
Soba
Tsukemono
Tsukume
Udon
Wakame
Warishita
Yakisoba
Yakitori
Yamecha
Yuba
My favorite female Japanese food name once again begins with a Y! I love Yakitori, which is basically grilled chicken on a stick.
Japanese Sushi Cat Names
It's actually " a Japanese dish consisting of small balls or rolls of vinegar-flavored cold cooked rice served with a garnish of raw fish, vegetables, or egg."
In other words, you can have sushi without fish! When it does have fish in it, it's called "sashimi."
Chirashi
Chirashizushi
Chutoro
Doragon
Escolar
Futomake
Hosomaki
Inairzushi
Kumo
Maguro
Maki
Makizushi
Narezushi
Nori
Oshizushi
Tako
Tamago
Temaki
Toro
Uramaki
Ahi
Amebi
Buri
Ebi
Gari
Hamachi
Hangiri
Hotate
Ika
Kani
Kanpachi
Neta
Nigiri
Sashimi
Shari
Tempura
Tsume
Unagi
Wasabi
Toro is a great name for a cat! In fact, it's already a cat name! Inoue Toro is also known as the Sony cat. If you love spicy sushi, you can't go wrong with Wasabi!
Italian Food Names for Male Cats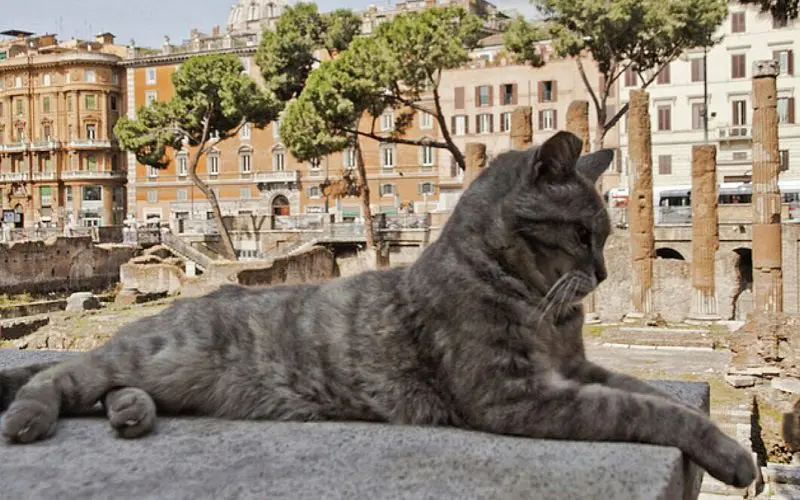 Aceto
Aglio
Albiocco
Alfredo
Amaretto
Aperol
Arancini
Asiago
Asti
Batali
Bellini
Bertucci
Biscotti
Bucatini
Budino
Buitoni
Cacao
Calcagno
Cannoli
Cappuccino
Caprino
Caramello
Carpaccio
Chianti
Cioccolato
Cocco
Cotechino
Espresso
Fagiolo
Frascati
Fusilli
Galliano
Gelato
Giovanni
Gnocchi
Macaroni
Macchiato
Manicotti
Manzo
Meatball
Mezzani
Mirtillo
Mojito
Neapolitan
Origano
Orzo
Pandoro
Parmesan
Parmigiano
Pecorino
Pepperoni
Pesto
Piccolo
Pollo
Pomodoro
Ragu
Ravioli
Reggiano
Rigatoni
Risotto
Romano
Rotini
Salami
Spaghetti
Sprtiz
Stromboli
Taleggio
Tartufo
Tiramisu
Tortellini
Vermicelli
Vermouth
Zafferano
Ziti
Zucchero
Italian Food Names for Female Cats
Albiocca
Barilla
Bolognese
Bottarga
Brioche
Bruschetta
Burrata
Cacciatore
Caffe
Calzone
Campanelle
Canella
Caperri
Caprese
Caramella
Carbonara
Creama
Dolce
Feta
Fettuccine
Focaccia
Fontina
Frittata
Frittole
Genovese
Ghirardelli
Giada
Gorgonzola
Grana
Grappa
Lasagna
Latte
Limone
Linguine
Maiale
Margherita
Marinara
Merenda
Meringa
Meringue
Miele
Minestrone
Mora
Mozzarella
Noce
Nutella
Oliva
Pancetta
Panna
Parmigiana
Penne
Pesca
Piave
Piccata
Pizza
Pizzelle
Pizzeria
Polenta
Polpette
Provolone
Ricotta
Rotelle
Salvia
Sambuca
Scaloppini
Vaniglia
Zolletta
Zucca
Coffee Names for Male Cats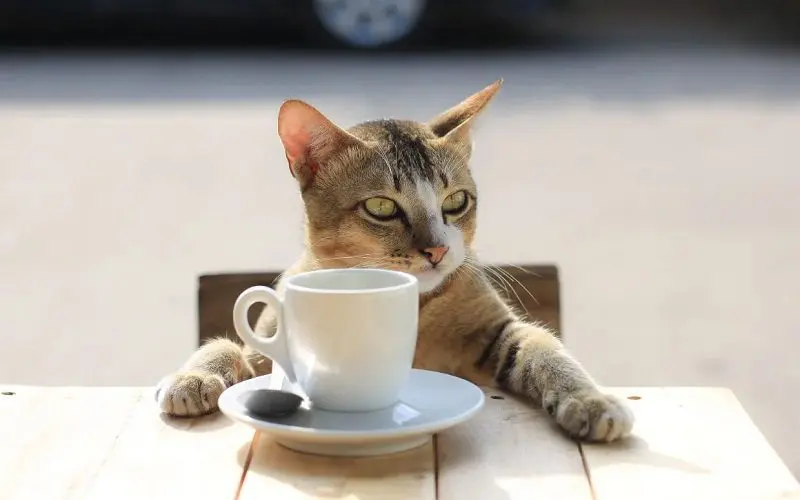 Since coffee is essential in most of our lives, here are some proper names for any cat!
Affogato
Americano
Araby Wine
Barista
Barraquito
Bean
Biscotti
Boston
Bucks
Buzz
Cafecito
Caramel
Chemex
Chino
Cortado
Doppio
Drip
Dunkin
Dutch
Eiskaffe
Espressino
Gabriel
Galao
Guglielmo
Gustav
Hisad
Ibrik
Jezve
Johan
Keurig
Kopi Susu
Leoff
Liqueur Coffee
Lloyd
Lungo
Macho
Maillard
Maxwell
Murad
Palheta
Red Tie
Ristretto
Steep
Thompson
Vent
Yuanyang
Zorro
Coffee Names for Female Cats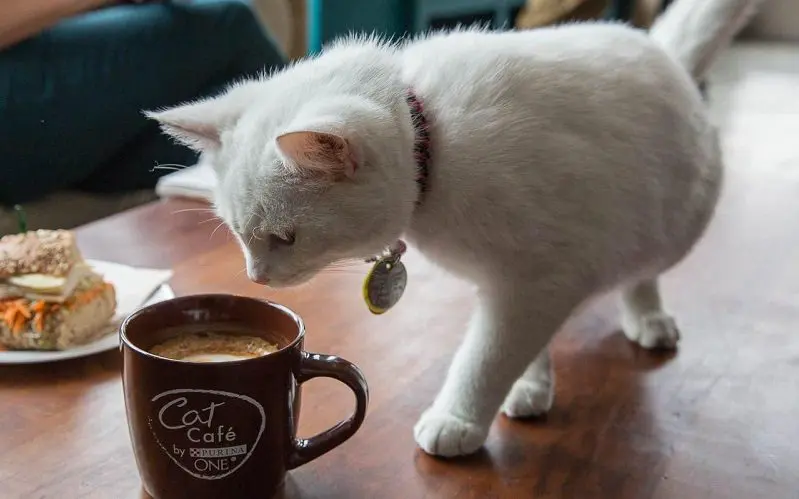 Bailey
Barra
Blonde
Blossom
Bombon
Brasil
Caffe Crema
Caffeine
Cantuccini
Cappuccino
Carajilo
Caramel
Chocolate
Cocoa
Coffee
Cortadito
Cuppa
Espresso
Gaggia
Gammosa
Java
Kaldi
Kona
Latte
Mecca
Mocaccino
Mocha
Peaberry
Penny
Star
Valencia
Vienna
Candy Names for Male Cats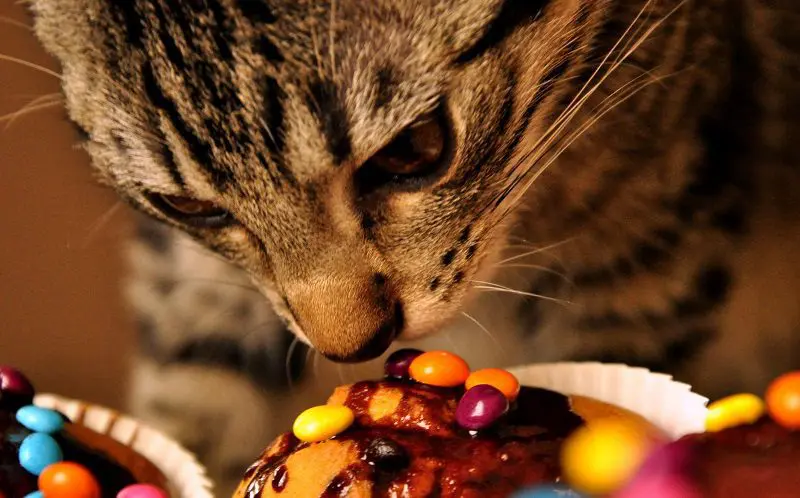 If you're a candy lover, then this may just be the perfect place for you to be!
While some of them appeared on the lists above, we thought it would be easier for you if we broke the list down into just candy-related ideas.
Bubble gum
Buttercup
Butterscotch
Coco
Coconut
Creampuff
Crunchy
Fire ball
Frizzle
Frosty
Gummy
Hershey
Honey
Jellybean
Kinder
Kit Kat
Kit-Kat
M & M
Maple
Marble Cake
Minty
Nutmeg
Nutmeg
Peppermint
Pepsi
Pumpkin Pie
Razzles
Rolo
Sherbet
Skittles
Smartie
Snickers
Sorbet
Toffee
Twinkie
Twix
Wheatie
Wizz Fizz
Yorkie
Candy Names for Female Cats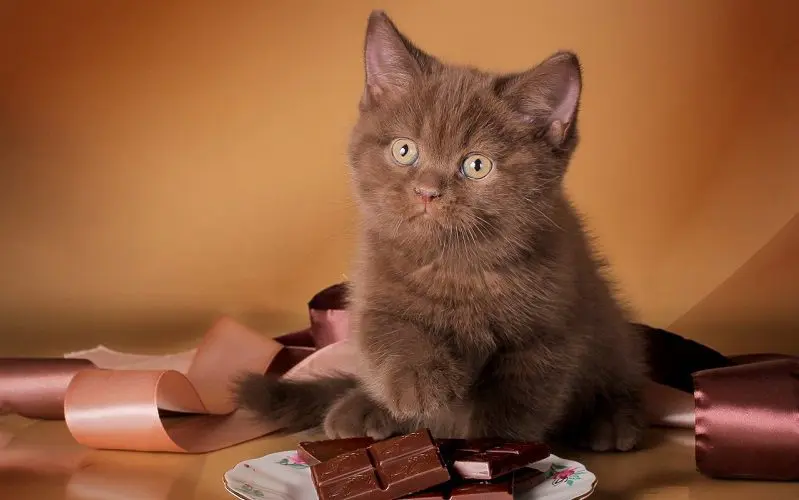 Biscuit
Bon bon
Bounty
Brownie
Brownie
Candy
Caramel
Chocolate
Cocoa
Cookie
Croissant
Cupcake
Fluffernut
Ginger
Gumdrop
Icecream
Latte
Licorice
Lollipop
Lolly
Marshmallow
Mento
Milky way
Mocha
Muffin
Oreo
Peachy
Phantom
Pixie
Queenie
Sprinkles
Sugar
Taffy
Toffee
Tootsie
Vanilla
Waffles
Wrap-Up
Choosing a food-inspired name for your cat adds a touch of playfulness and uniqueness to their identity.
Whether you opt for a sweet treat, a savory delight, or a fresh ingredient, the possibilities are endless.
Embrace the culinary world and let your cat's name be a delightful reminder of their irresistible charm.
Your turn! Tell us below which food names for cats you love the most!
Resources: