PVC cat trees are super nifty because they're relatively inexpensive and versatile.
Whether you want to make your own or buy one that's ready to assemble, I've got you covered.
Below, we'll check out a few that you can buy right now for your kitty.
We'll also look at a few of my favorite tutorials so you can make your own!
PVC Cat Trees for Sale
As far as finding PVC cat trees for sale, you really don't have many options.
In fact, Cats Play Furniture is the only place I could find that actually sells them.
While they only have one brand, it comes in a different sizes and styles ranging from 2 to 8 tiers.
I'm not going to do the usual "pros and cons" reviews for each model since, aside from size and price, they're all the same.
Instead, we'll go over them all at once after we look at the individual options. It'll make sense in a minute, I promise.
1. Space-Saving PVC Cat Tree with 2 Tiers
This is the smallest and most basic PVC cat tree available, making it the best fit for a tiny home.
It measures 16″ wide x 21″ long x 16″ high, so you don't even need a full two feet of floor space to make it work.

2. 3 Tier PVC Cat Tree
The 3-tier PVC cat tree is the next step up. Well, more like half step up. As the name implies, it comes with three levels for kitty's enjoyment.
However, rather than just popping another level on top of the 2-tier, it actually shoots off the side, kind of like a split level.
I like this one as a space-saver PVC tree for kittens, munchkins and senior cats. Basically, cats with shorter or achier legs!
This one measures 30″ wide x 21″ long x 16″ high.

3. PVC Frame 5 Tier Cat Tree
While the PVC cat tree does come in a 4-tier model, let's skip ahead a bit and start looking at some larger ones.
This 5-tier option is a good middle ground between too big for apartments and too small for multiple cats.
This one measures 30″ wide x 21″ long x 36″ high.

4. PVC Cat Tree with 7 Levels
If you prefer something a bit taller, the 7 level option is fantastic.
It stands at 56″ high and measures 30″ wide x 21″ long.
I would put a fleece pad on the top level to provide a cozy nap spot!

5. 9-Tier PVC Cat Tree
At 30″ wide x 21″ long x 76″ high, this one is the perfect option for those who want something tall enough (and entertaining enough) for multiple kitties.
As with the other models, the levels alternate, making it a great fit for older cats as well.
I think I'd put fleece pads on the two top levels, how about you?

BENEFITS & Cons of Cats Play Furniture PVC Cat Trees
As mentioned above, these pros and cons apply to all of the models we just looked at.
BENEFITS
Comes in options ranging from 2 to 9 tiers.
Choose from almond or walnut PVC frames
The almond PVC frame can be used both indoors and outside
For an extra fee, you can add fleece pads to one or more tiers.
4 color options for the hammocks (green, burgundy, blue and smoke)
FREE shipping
Made in the USA
1-year warranty
Cons
Pricey
Only the Almond option is safe for outdoor use
Fleece add-on pads are expensive at $20 each
A couple of customers complain that instructions aren't very clear
Recommendation
While you can definitely make your own PVC cat tree, as we'll see below, sometimes it's just easier to buy something already made.
I can't cut a straight line across a piece of paper, let alone PVC! Plus, I don't have the necessary tools to build one on my own.
Factoring all that in, even with the somewhat high price, I'd be better off buying one from Cats Play Furniture.
If you've never shopped through them before, don't worry; they're incredibly reputable and well-respected by customers.
Prefer to make your own? Keep reading for a few of my favorite YouTube tutorials.
Benefits of a PVC Cat Tree
Before we dive into the best PVC cat trees to buy or make, let's talk about WHY you'd want one.
They're not exactly what one would call "typical" cat trees, after all!
Off the top of my head, I can think of three good reasons to go with polyvinyl chloride materials (that's the fancy full name for PVC).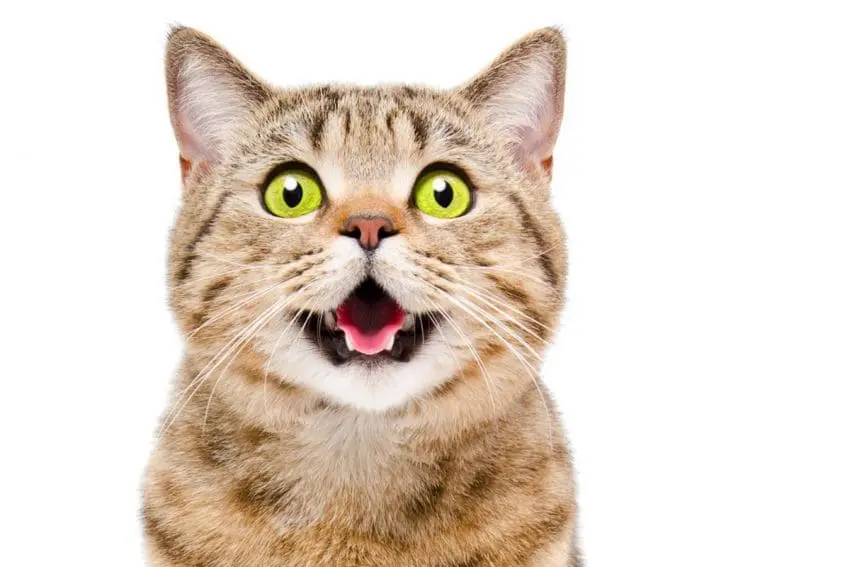 Good value for the money
However, as we go through the other benefits, you'll see that they're actually a pretty good value for the money.
If you choose to make your own, they're even more affordable at just around 0.50 to $0.60 per linear (according to Costhelper).
Easy to repair
Since PVC piping is more durable than prefab cardboard trees, you likely won't have to repair it often.
When you do need to, though, it's cheap and easy!
While replacing the carpeting on a cat tree can be a nightmare, fixing a broken section of a PVC tree is super simple and inexpensive.
Just cut out the busted part, grab a replacement piece of pipe and a joiner, and pop it together. Voila, fixed tree!
[embedpost postid="6623″]
Versatile design
Both premade and homemade PVC cat trees are almost entirely modular. In other words, you can put them together in whatever way best suits your home.
This makes them a fantastic space saver cat tree option!
Yes, premade PVC cat trees for sale are somewhat pricier than your average carpeted particle board cat tree.
Depending on what you add to it, carpet-free cat trees made from PVC pipes are also more hypoallergenic than their carpeted counterparts.
Now that we know why you'd want one, let's take a look at my favorites to buy or DIY.
DIY PVC Cat Tree Tutorials
From super simply DIYs using nothing more than pipes, rope and glue to elaborate designs requiring power tools, there are plenty of ways to make your own PVC cat tree!
1. How To Make Easy Cat Scratching Post With PVC Pipes, Rope And Hot Glue
If you have an existing cat tree that's seen better days, use it as a base for this DIY option!
2. DIY Cat Scratching Post using PVC Pipe
For this one, you'll have to grab some wood discs OR use existing materials from an old cat tree, but it's still pretty easy.
If you can follow directions without watching a video, this tutorial from Cuteness is pretty good, too!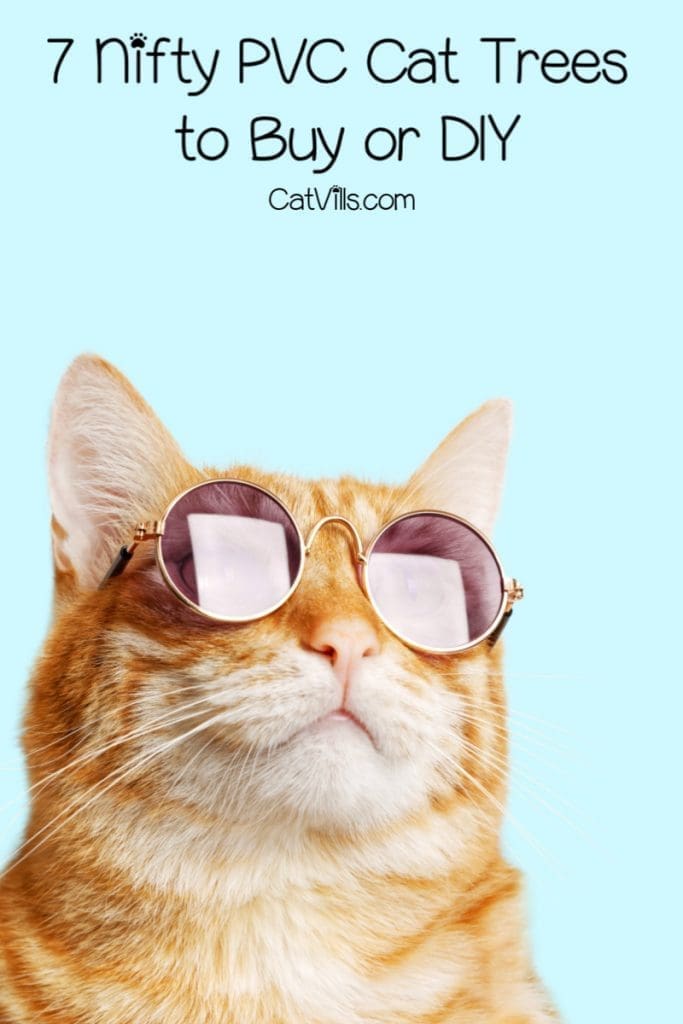 Would you rather buy or DIY your PVC cat trees? Share below!