Last updated on August 29th, 2023 at 09:14 pm
Looking for the best cat breed identifier apps to help you solve your kitty's deepest mystery?
Maybe they're a rescue cat, a stray or feral, or even a gift, and you have no documentation about their breed or character traits.
While no app is fool-proof when it comes to determining breed, we found the top 4 that come closest.
Keep reading to learn the best features as well as the pros and cons for each.
Why use a cat breed identifier app?
Sometimes, you can tell a cat's breed by checking the body shape, behaviors, fur, size, coat color, coat pattern, and eye colors.
However, it's not always easy to tell the difference between some look-alike breeds that share prominent features.
For example, the Korat and the Russian Blue look almost identical at first glance, but upon closer inspection, their unique difference becomes more obvious.
There are 45 cat breeds according to the Cat Fancier's Association (CFA) and 71 according to The International Cat Association (TICA).
This makes it even harder to find out what cat species your little friend is.
How would you feel if you had an app that could scan your cat and tell you which breed of cat she is?
Well, you can! Keep reading to find out which ones we like best.
The Best Cat Breed Identifier Apps Reviewed
There are several cat breed identifiers online that will not only identify the types but also share some relevant information about your feline friend.
Some will even allow you to have some fun by scanning your friends and identifying which type of cat they look like.
Here are my top picks for the best of the bunch.
The Cat Scanner is one of the highest-scored apps on the Google Play Store, and more than 3000 positive reviews back it.
If you want to identify your cat, take a picture of him/her, record a video, or select one of the photos/videos on your gallery.
The app will identify the breed within a few seconds. And if it's a mixed breed cat, it will inform you of the specific parent breeds that contributed.
This app can identify up to 60 breeds and even give some basic information about each.
It's also a fun app that allows you to play with your friends by finding which cats you all resemble.
The Gamification feature allows you to search cat breeds like in Pokémon GO. And you can even compete with friends in this game.
There's also a large community of cat lovers who use this app.
You can share your results, check the users' profiles, like, comment, and contribute your thoughts to the community.
You can also filter them to check the latest posts or filter by popularity.
They don't have a video of their cat scanner app, but you can get an idea of how it works in their Dog Scanner video below as it's the same basic process.
benefits
It has a database of 60 cat breed
You get the results within seconds.
It's a social app that brings cat lovers together.
Cons
The ads can sometimes be a nuisance, and you have to opt for the in-app purchase to premium to get rid of the ads.
Cat's Family isn't a scanning app, but a collection of up to 50 cat breeds and some information about them.
All you have to do is look for a photo on the app that resembles your cat, click on it, and you'll get a description of the characteristics, origin, history, and even the lifespan.
It's compatible with all devices too.
benefits
It's easy to use.
It has a database of up to 50 cat breeds.
It makes a fun and informative game for kids.
Cons
It is difficult for some users to identify mixed breeds.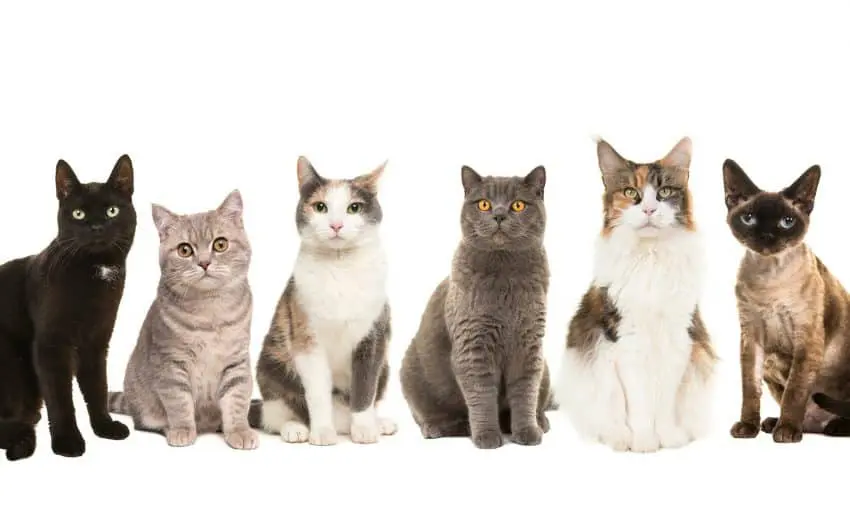 Cats Quiz app allows you to guess up to 50 of the most popular domestic cat breed names, including Persian, Siamese, European Shorthairs, Maine Coon, Burmese, and British Shorthair, to name a few.
There are three different game modes;
Spelling quizzes (varying difficulties) – spell the cat breed names letter by letter.
Multiple choice questions (4 to 6 answer options). You only have 3 chances (lives) to get it right.
Time game – You're allowed to give as many answers as you can within one minute. You have to give at least 25 answers to gain a star.
Cat owners can also benefit from the learning materials such as the Tables with all cat Breeds or the Flashcards.
Better yet, you can also learn the cat breed names or translate the information into 15 other different languages, including Japanese, German, English, etc.
This app was inspired by a similar dog identifier app by the same developer, Andrey Solovyev. So if you want to identify dogs, too, you can try this app.
benefits
It comes in 15 different languages.
It has most of the popular breeds on the database.
The games and trivia questions make it educative and entertaining.
Cons
You have to remove the ads with in-app purchase
It lacks information on some of the rare breeds.
This is more than a cat breed identifier app. Meowly Cats comes with some features that set it apart from the rest;
Cat Manager – This allows you to store some information about your cats, such as age, medical history, name, age, and breed.
Meow sounds – You can either identify a cat by the meow sound or infer what a specific meow means.
Quotes about Cats– Part of the meow sounds feature, this lets you loop over the meowing sounds and read some cat quotes.
Cat GIFS – If you're a fan of funny GIFs, this app has several of them that you can share and have a laugh with your friends.
Cat Wallpapers – There are also a wide variety of HD-quality wallpapers that you can set on your iPhone or iPad.
Breed Identifier – Take a picture of your cat and run it through this identifier to know which breed he/she is.
Breed List – The app also contains a comprehensive list of popular cat breeds and their information, such as temperament, health issues, etc.
Cat Names – Wondering how to name your pet? This app lists some of the most popular names for a pet cat.
benefits
A wide range of interesting features.
It's perfect for kids to learn about cats.
The cat manager makes it easy to keep tabs on your cat.
Cons
There's no android version for this app.
Some features are only available through in-app purchases.
Other Apps To Consider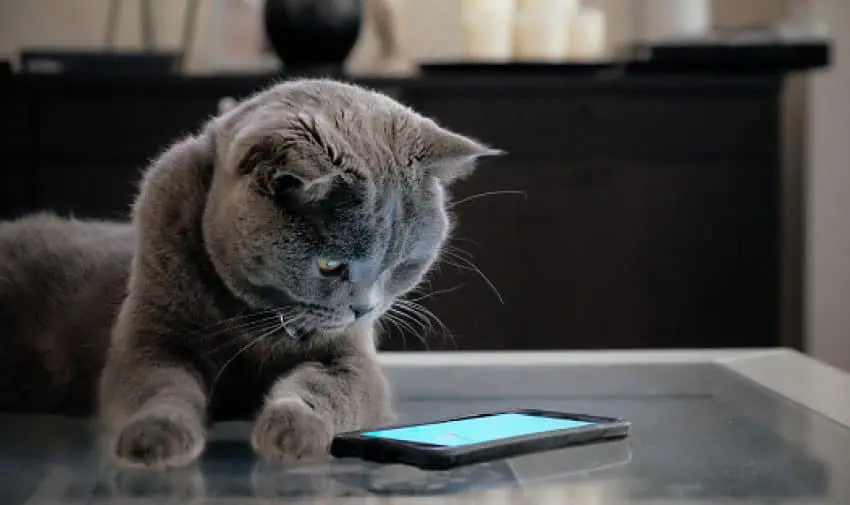 These next two aren't really breed identifiers, but they still make a great addition to your "cat stuff" folder on your phone.
Encyclopedia for cats
This is a comprehensive directory of all cat breeds and all the relevant information about them.
If the information is not on the app, you can get it from online resources that the app links to.
It's only available for iPhones and iPads, and it costs $0.99.
Kittylog
Kittylog is one of the largest galleries of cat photos showcasing up to 100 cat breeds and their information.
It also includes famous people who own some of the breeds as well as some famous cats.
Did you know that Taylor Swift owns two Scottish Fold cats, Meredith Grey and Olivia Benson?
It also has quick tips such as the most talkative cats, the least vocal, the healthiest, calmest, and more.
Unfortunately, this app isn't available for Android devices.
How can I tell what breed my cat is?
The list of cat identifier apps is endless. The ones I've reviewed are those I've used and had some success with.
Be careful when downloading apps since they make your smartphone more susceptible to malware attacks.
Use a password manager, and conduct a background check about the app and the developers, if possible, before downloading.
Also, only download the app from Google Play Store for Android smartphones and Apple's App Store for iPhones and iPads.
Do you have any other picks for the best cat breed identifier apps? Share below!
Resources: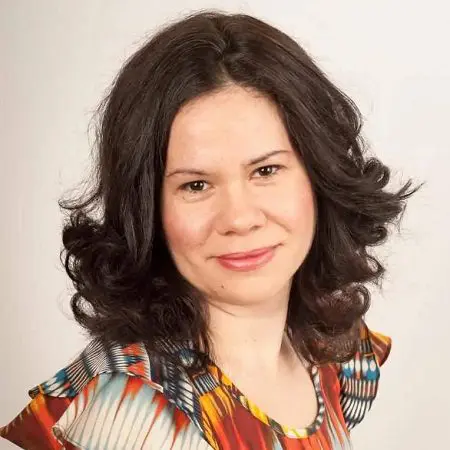 Olfa T
Olfa knows how to get things done and has a keen business sense that others admire. She's always on the go, coming up with new ideas! Her ability to anticipate the needs of her readers and deliver information that they want is what makes CatVills such a success. She loves cuddling her cat Picaciu. He is her inspiration.