Looking for some amazing names for cats starting with P?
The letter has many popular and unique human names – and you can also find some cool cat names with the same letter!
Well, your search ends here because we have put together a list of stylish, rare, and popular P names for your furry friends.
Check out these cat name choices!
169 Cat Names that Start With P For Males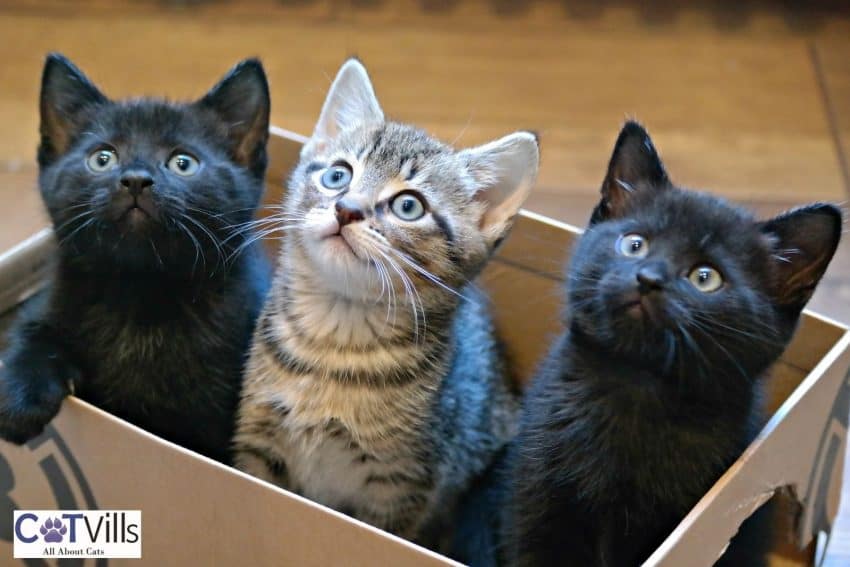 For all pet parents, finding the ideal pet names for furry babies is not always easy – which is where we step in!
If you are struggling to find a name for your handsome male cat – don't worry! So go through our list of male cat names and take a pick.
We're sure you will find something amazing that will suit the look and attitude of the male cat that enriches your life!
Pablo
Pacey
Pacifico
Pack
Packer
Paco
Paddy
Padhraig
Paisley
Palmer
Pamplemousse
Pan
Panchito
Pancho
Panda
Panthar
Paolo
Paquito
Paris
Parker
Parley
Parmenius
Parnell
Parson
Parth
Parthenios
Parwinder
Pasco
Pasqual
Pat
Patches
Patricio
Patrick
Patron
Patterson
Patton
Paul
Pavel
Pavlos
Pawnee
Paxon
Paxton
Payne
Peanut
Pearson
Pedro
Pegasus
Pek
Pell
Pembroke
Pendleton
Penleigh
Penn
Pennington
Pentrice
Pepe
Pepito
Percival
Percy
Peregrine
Peregrino
Perez
Pericles
Pernell
Perry
Perseus
Pershing
Pesach
Pesto
Pete
Peter
Peterson
Petey
Petros
Peyton
Phantom
Pharaoh
Pharrell
Phelan
Phil
Philander
Philbert
Philip
Phillipos
Philomen
Phinneas
Phipps
Phoebus
Phoenix
Picasso
Piercado
Pierce
Pierluigi
Pierre
Piers
Pietro
Pikachu
Pilot
Pim
Pinkney
Piotr
Pip
Piper
Pippin
Pirate
Pitt
Pixar
PJ
Placido
Platt
Plutarch
Pocus
Poe
Pointdexter
Polk
Pollock
Pollux
Pomeroy
Pompei
Ponchik
Ponyboy
Popeye
Popper
Popster
Porter
Portland
Poseidon
Potap
Potato
Potesh
Potter
Powell
Powers
Powhatan
Pradeep
Prado
Pram
Pramesh
Pratap
Pratchett
Pratham
Pratik
Pratt
Praxedes
Prem
Prescott
Presley
Preston
Price
Primo
Primus
Prince
Princeton
Printz
Pritchett
Prius
Procopio
Proctor
Prometheus
Prophet
Prospero
Ptolemy
Puck
Pugsley
Puma
Punk
Punky
Purlock holmes
Pyke
160 Cat Names That Start with P For Females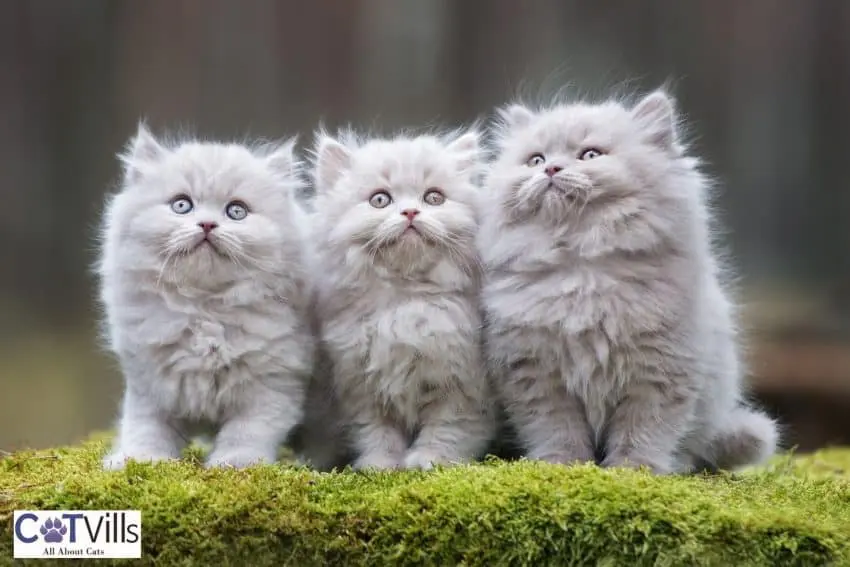 Do you have a beautiful girl kitty and are looking for some stunning, unique, or popular cat names for the gorgeous diva?
Then you're in luck because we have the ideal list of girl cat names.
These cute kitten names are inspired by pop characters, mythology, stories, celebrities, etc.
So check out our beautiful female cat names starting with the letter P!
Paavani
Pacifica
Padma
Padmavati
Padme
Padmila
Padmini
Palladia
Pallas
Palma
Palmina
Palmira
Paloma
Pam
Pamela
Pammy
Pancha
Pandora
Panini
Panisha
Pannacotta
Pansy
Paprika
Papyrus
Paquita
Paradisa
Paradise
Paraskevi
Parvati
Pasha
Pasquala
Patience
Patricia
Patrika
Patsy
Patty
Paula
Paulette
Paulette
Paulina
Paulita
Pavarati
Paws
Paz
Peaches
Peachy
Pearl
Pebbles
Peekabo
Peggy
Peik Lin
Pellegrina
Penelopa
Penelope
Penia
Penina
Penny
Peony
Pepa
Pepper
Pepsi
Perdita
Perfecta
Periwinkle
Perla
Permenia
Pernelle
Persephone
Persia
Persimmon
Petal
Petra
Petronilla
Petula
Petunia
Phaedra
Pheobe
Philadelphia
Philiberta
Phillippa
Philly
Philomena
Phoebe
Phoenicia
Phyllida
Phyllis
Phyllisha
Pia
Pickle
Pickles
Pie
Pilar
Pimento
Pinecone
Ping
Pink
Pinky
Pippa
Pirouette
Pita
Pixie
Pizza
Placida
Plum
Pocahontas
Poesie
Polaris
Polly
Pollyanna
Pomona
Poochie
Pooja
Pooky
Poppins
Poppy
Porsha
Portia
Portia
Posey
Prada
Prairie
Praise
Praveena
Precious
Pree
Preen
Preeny
Pretta
Pretty
Prima
Primavera
Primrose
Princess
Principessa
Priscilla
Prisha
Priska
Prissy
Pristina
Prita
Priyanka
Promise
Proper
Prose
Prosperina
Providence
Providencia
Prudence
Prune
Prunella
Psyche
Pudding
Puddle
Pudge
Pumkin
Pumpkin pie
Punita
Punny
Purple
Purva
FAQs
Now you have the biggest list of a beautiful boy and girl cat names with P. We are sure that you will be able to pick cat names easily from this list.
If you still have questions about cat names with P, check out the answers to some of the questions most frequently asked by pet owners.
We hope that these answers will provide the answer that you are looking for.
WHAT ARE THE TOP 10 NAMES WITH P FOR CAT?
Do you want to give your cat a popular and beautiful name with the letter P? The top five choices for male cats would be Pierre, Pablo, Patches, Percy, and Prince, and the top five choices for girl names can be Penny, Princess, Paris, Pearl, and Pepa.
WHAT ARE SOME COOL UNISEX CAT NAMES WITH P?
Whether you have a boy cat or a girl cat, some names work perfectly for all cats. Names such as Pepper, Pogo, Peperoni, Paw, Peanut, Potato, etc., are funny and cute names for cats – and are suitable for both male and female cats.
WHAT ARE SOME BADASS CAT NAMES INSPIRED BY SUPERHERO CHARACTERS?
Giving cats superhero character names can be a cool thing to do. If you are specifically looking for superheroes whose names start with the letter P, some of the most badass name choices would be Phantazia, Puma, Petra, Paintball, Pirouette, Peek-a-Boo, etc.
WHAT IS THE RAREST CAT NAME WITH P?
Are you looking for some rare cat names with P? You can consider the names of different countries. Consider Names like Pasha, Padgett, Parvez, etc., for boy cats, and Padma, Paloma, Palesa, and such names for your girl cat.
WHAT ARE THE MOST UNIQUE GIRL CAT NAMES WITH P?
Your gorgeous little kitty is a diva who should be able to turn heads not only with her personality and looks but also with her name. So, for a special girl like that, you must choose a unique name, such as Peko, Pora, Pawni, Petra, etc.
WHAT IS A CUTE NAME WITH P FOR A KITTEN?
Cats are the cutest creatures in the world, and if you have one, you should certainly consider the cutest names for the little guy or girl. Think of names like Panda, Pancake, Paw Paw, Patches, Pixie, Puff, and other such cute options.
WHAT ARE SOME LEGENDARY NAMES WITH P FROM MYTHOLOGIES FOR CATS?
For your gorgeous kitty, you can choose names of gods and legendary characters or creatures from mythological tales. Names like Paidia, Poseidon, Panacea, Panes, Panopia, Pegasis, and others can be perfect for your furry feline friend.
Final Word
Choosing the right name for your cat is as difficult as picking baby names – you have to be perfect and hit the bull's eye with your choice!
We hope that our list of contemporary names will help to make your job easier.
Chuck the cliched names out of the window and make some creative choices to add a unique touch to the identity of your gorgeous little kitty!
What are your favorite cat names that start with P? Please share with us below!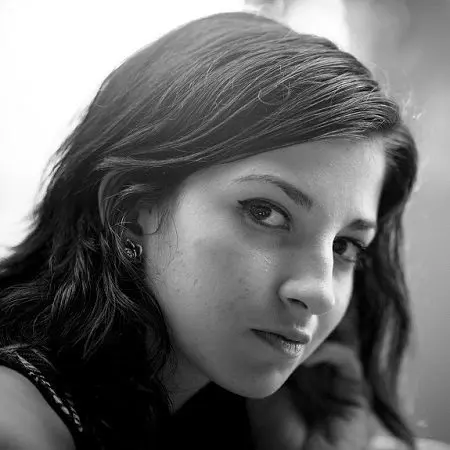 Andreea Juganaru
Andreea is a very passionate content creator and her purpose is to provide you with the most interesting articles, while constantly discovering new facts. She's been freelance writing for the past five years and has created numerous articles and educational materials while managing her own business.