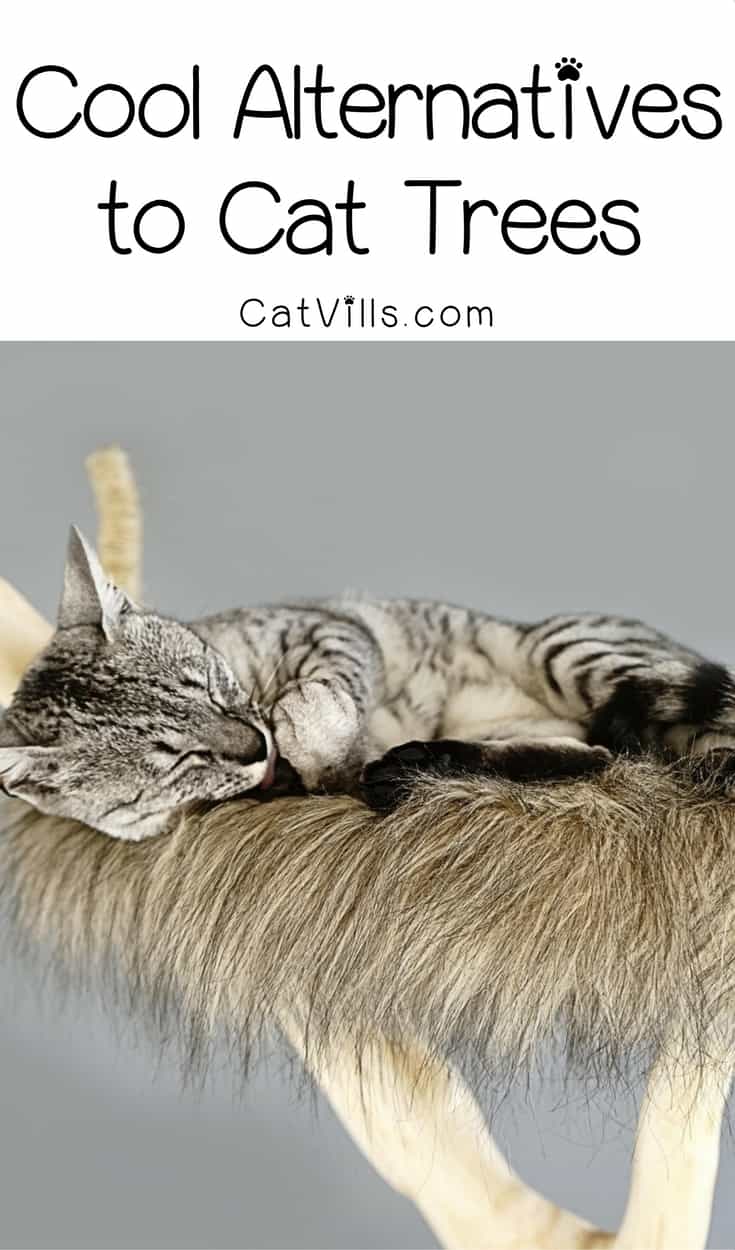 As a cat owner, you know the love-hate relationship with cat trees. You love them because they keep your cat entertained, happy, and away from your furniture. At the same time, you hate cat trees because they take up space and aren't exactly nice to look at! If you are into modern living and modern decor, you'll be happy to know that there are plenty of cat tree alternatives! Gone are the days of a cat tower covered in carpet ruining your home's decor. Here are five cool alternatives to cat trees that are worth considering!
Cool alternatives to cat trees
Affiliate links included below. Thanks for your support!
1. Bookshelf cubes.
Cube shelving
is a modern way to display items on your walls. The shelving can also be used as a cat tree replacement! Set up the shelves so that your cat can climb on and over them. Be sure to avoid putting fragile items in the cubes! Otherwise, you risk having them knocked off.
2.Standard bookshelves.
Similarly to cube shelves, standard bookshelves
can also double as a cat tree! You can build these bookshelves with a few pieces of plywood and drywall anchors! Consider using half of the shelving for books and keep the other section empty for your cat.
3. Corner shelves.
No one uses the corner of their rooms! If you have an empty corner, corner shelves
are ideal for replacing a cat tree. These shelves give your cat a place to play without ruining the theme of your room! These shelves can be purchased in the store or you can make them on your own!
4. Old wooden ladder.
Most ladders in today's world are made of metal, but if you can get your hands on a wooden ladder, you have an awesome cat tree alternative! A wooden ladder gives your cat a place to climb and a place to sleep! To complete the look, you'll want to add something soft for your cat to sleep on after a day of playing!
5. Create your own!
If you have a creative side, you can easily create a cat tree that fits your home perfectly. With wood and some sort of fabric to soften the surface, a cat tree can be easily created. This saves you time and money. Plus your cat tree will be one of a kind!
Do you own a cat tree alternative? Would you use any of the ones on our list? Let's talk about it!