If you are looking for cat names that start with J, you're in the right place!
My list below contains names that are popular all around the world, as well as some unique ones you may not know about.
So start browsing and pick the right one for your kitty!
98 Cat Names that Start With J For Males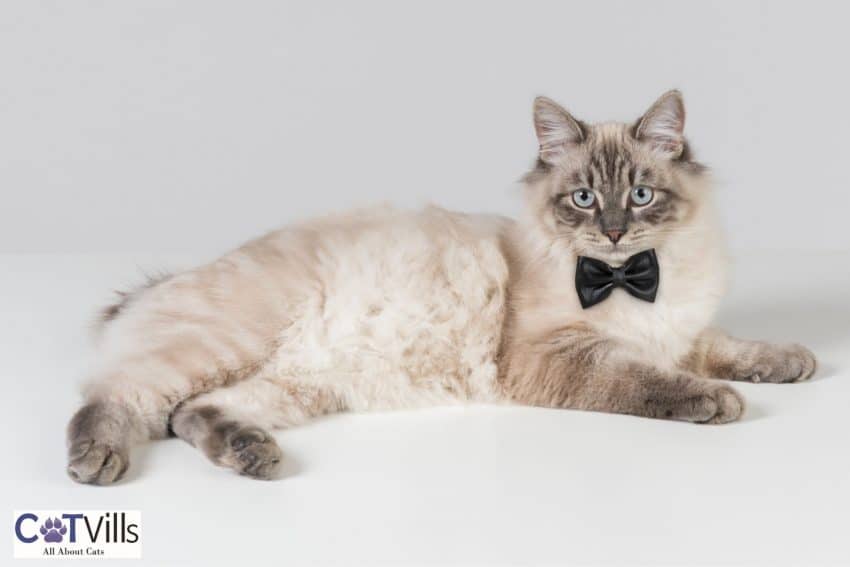 When you have a male cat at home that constantly impresses you with his personality, you should certainly give him a name that will be equally impressive.
This list includes popular boy kitten names, as well as rare and unique boy cat names – and you'll certainly find something that might suit your handsome boy perfectly!
Jabba
Jabbar
Jabberwocky
Jackfruit
Jackie
Jackiechan
Jackpot
Jaffa
Jaffa Cake
Jaime
Jake
Jalapeno
Jam
Jamal
Jambalaya
Jambo
Jambon
Jameson
Jamil
Jan
Jarrahdale
Jasper
Jat
Java
Jawbreaker
Jax
Jaxy
Jaxon
Jay
Jayesh
Jazy
Jazz
Jazzie
Jean-Claude
Jedda
Jedi
Jeeves
Jekyll
Jello
Jelly Baby
Jelly Belly
Jelly Donut
Jellybean
Jerky
Jerry
Jeruk
Jesse
Jessie
Jester
Jet
Jethro
Jey
Jicama
Jiffy Muffin
Jigger
Jigglypuff
Jiji
Jill
Jimmy
Jinx
Jinxy
Jiro
Jitterbug
Joan
Joey
Jofi
Johnny
Jojo
Jolly Pop
Jolly Rancher
Jonah
Jonam
Jonas
Jonathan
Jones
Jordan
Jorge
Jose
Josef
Josh
Joyce
Judas
Jude
Judge
JuJu
Jujyfruit
Jukebox
Julep
Jules
Jumper
Junior
Junior Mints
Juniper
Juniper Berry
Jupiter
Jurgen
Justin
Justus
75 Cat Names That Start With J For Females
Your gorgeous furry girl cat is quite the stunner, right? Why not give her a name that suits the attitude and beauty of the little enchantress?
Today, we have curated a list of girl kitten names that you will fall in love with! We hope that you will find some amazing cat name ideas from our list.
So check out these cute, beautiful, and badass cat names!
Jaccina
Jacey
Jacinda
Jacqueline
Jacques
Jael
Jalena
Jalyn
Jam
Jamaica
Jamaya
Jamie
Jamila
Jamilyn
Jamina
Jammy
Jana
Janah
Janelle
Janessa
Janhvi
Janki
January
Jarmila
Jasleen
Jaya
Jayla
Jayleen
Jazlyn
Jazz
Jearl
Jemina
Jemma
Jenna
Jenner
Jennifer
Jenny
Jersey
Jessel
Jetta
Jewels
Jezebel
Jezel
Jia
Jianna
Jigisha
Jillian
Joani
Jobina
Jocelyn
Johana
Jojoba
Jolie
Joneva
Jonita
Josefina
Jovie
Joyful
Jozette
Juana
Jubilee
Judas
Judita
Judith
Judo
Juhi
Juicy
Juli
Julia
Juliette
Julisa
July
June
Juniath
Jyoti
41 Pop Culture Cat Names That Start with J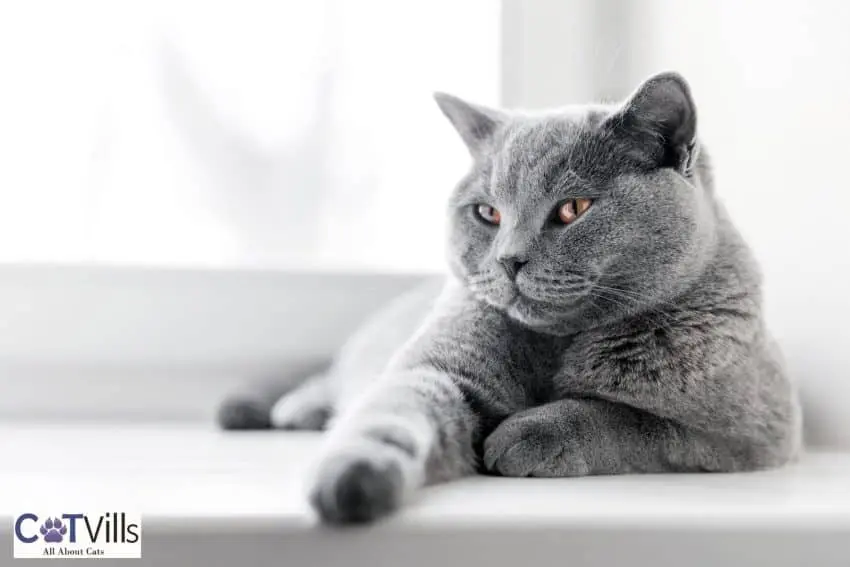 Cats make everything better, which is why they are everywhere, from Harry Potter books to the Avengers movie.
For your darling kitty, you can choose names of cats that have made a mark in pop culture. You can also select the names of your favorite characters.
Take a look at our list of cat names with J, inspired by video games, books, comic books, cartoons, etc.
Jack
Jackson
Jade
Jacob
Jake
Jafar
James
Jane
Janet
Jar Jar
Jason
Jasmine
Jedi
Jean Grey
Jeff
Jeffery
Jenko
Jeremy
Jerry
Jessica Rabbit
Jewel
Jigsaw
Jimny
Jiva
Jlo
Jumpy
Juno
Joe
John
Joker
Joliet
Jon Snow
Josie
Joves
Joseph
Josiah
Joy
Judi
Julius
Juliet
Juxian
FAQs
You now have a wide selection of boy and girl cat names that start with the letter J. These names are common in various cultures in the world and are inspired by books, films, and more.
Do you have questions about cat names? Take a look at the answers that we have provided to some of the common queries that we get from cat parents!
WHAT ARE THE COOLEST CAT NAMES STARTING WITH THE LETTER J?
If you want to find some cool names with J for your cat, you can consider some famous characters and celebrities.
Consider famous people like Jeff Bezos, Jimi Hendrix, JLo, Julie Andrews, etc. You can also consider characters like Johnny Bravo, Jack Sparrow, Jasmine, Jessica Rabbit, etc.
WHAT ARE SOME BADASS CAT NAMES WITH J?
If you are looking for some badass names for your kitty, there are plenty of options available for you.
You can pick names like Jarek, Jaroslav, Jarmil, etc., for boys, and Jasira, Jerika, Jetje and others for girl cats. These names have powerful meanings and are ideal for badass cats!
WHAT ARE SOME RARE CAT NAMES STARTING WITH J?
If you are looking for some unique names starting with J for your cat, you can consider anything from exotic to funny names.
Names like Jabberwocky, Jackfruit, Jambalaya, Jojoba, Jezebel, Jyoti, Joe Cool, etc., inspired by everything from pop culture to food, can be perfect.
WHAT ARE THE CUTEST CAT NAMES STARTING WITH J?
Everyone knows that cats are the most adorable creatures. If you are a cat parent, you must find a cute name for your feline friend.
Some of the cutest cat names with J are Juan, Joel, Julio, Jed, etc., for boys, and Jade, Jasmine, Josie, Julie, etc. for girls.
WHAT ARE THE WILD CATS THAT START WITH J?
There are many wild cats known to us today. Of these, there are only a few species that start with the letter J.
These are Jaguar, Jaguarondi, and Jungle Cat. These species names can make wonderful cat names, too, especially Jaguar and Jaguarondi.
WHAT ARE SOME CAT NAMES WITH J INSPIRED BY SUPERHEROES?
If you are looking for some cool and badass names for your cat, you can refer to superheroes.
If you are especially in search of cat names that start with J, you can consider Jack Frost, Jack of Hearts, Jackdaw, Jarella, Jazinda, Java, Javelin, Janet Fals, Jayna, and more.
WHAT ARE SOME DISNEY-INSPIRED CAT NAMES WITH J?
Are you a "Disnerd" with a cat, looking for a name with J for your kitty, there are many fun options available for you.
For a male cat, you can consider names like Jafar, Jiminy, and Jack-Jack, while, for girls, you can pick Jasmine, Judy Hopps, and Jane Porter.
Final Words
So now you have a list of amazing cat names that start with the letter J. You may want to match your kitty's name with yours or the name of someone special to you by picking this letter.
You will also have the opportunity to pick some well-known and unique cat names with J. Either way, you now have a ready list for male and female cats – which we hope will help you!
What are your favorite cat names that start with J? Please share with us below!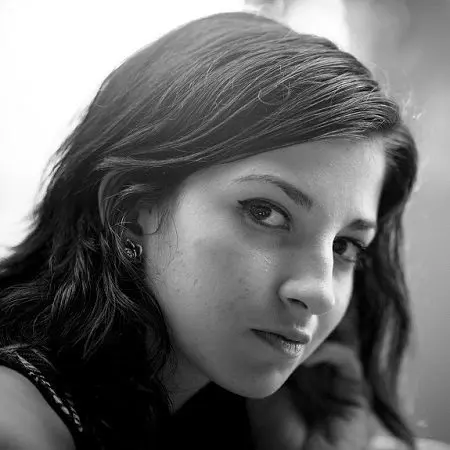 Andreea Juganaru
Andreea is a very passionate content creator and her purpose is to provide you with the most interesting articles, while constantly discovering new facts. She's been freelance writing for the past five years and has created numerous articles and educational materials while managing her own business.