Last updated on November 13th, 2023 at 10:20 am
Are you looking for some beautiful gypsy cat names to honor your heritage?
Check out these 12 fabulous names for male and female cats!
While you could always just name your cat Gypsy (I did, after all), you might want something a little more unique.
We'll even tell you a bit about who your cats will be sharing their moniker with!
Gypsy Cat Names origin
If you have read some of my previous articles, then you'll know I love using definitions!
So, I thought that the word "gypsy" was another perfect opportunity for a definition.
According to the Merriam-Webster Dictionary, a gypsy is "a member of a traditionally itinerant people who originated in northern India and now live chiefly in south and southwest Asia, Europe, and North America."
It is estimated that there are, currently, 12 million gypsies living around the world, with most of them (8–10 million) living in Europe.
The United States has approximately 1 million gypsies, with the most significant populations residing throughout the Northeast, Pacific Northwest, Southern California, and Texas.
There are two types of gypsies: Romanian gypsies and Irish travelers.
Now that you know all about gypsies, let's check out some great gypsy-inspired cat names.
Unique Female Gypsy Cat Names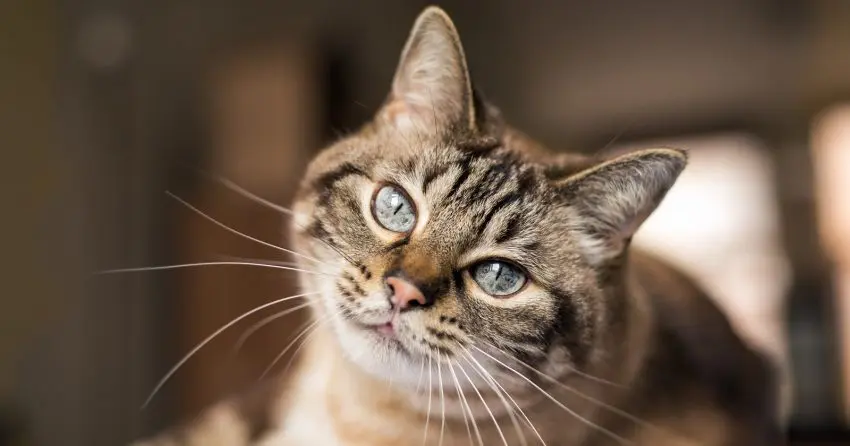 1. Ethelinda
Ethelinda is from German origin meaning noble serpent, and from Teutonic origin, meaning intelligent.
Ethelinda Vanderbilt was the daughter of Cornelius Vanderbilt, a business magnate who earned his wealth in railroads and shipping.
According to CNN Money, Cornelius is the 2nd wealthiest person in U.S. history, with a net worth of $105 million at the time of his death in 1877.
2. Nan
Nan is of Hebrew origin, meaning grace.
Nan Joyce was an Irish traveler's rights activist who worked hard to improve the lives of travelers from 1981 until her death on August 7th, 2018. She published a book, Traveler: An Autobiography, in 1985. Nan Kempner is a New York City socialite who is famous for her charity work. Over the course of three decades, she helped raise more than $75 million for the Memorial Sloan Kettering Cancer Center.
3. Oksana
Oksana is from Russian origin meaning praise to God.
Oksana Marafioti is an author who became a gypsy at the age of 15, moving to the U.S. from Russia.
In 2012, she published her memoir, American Gypsy, which details her life growing up as a gypsy.
Oksana is a classically trained pianist and a graduate of the Professional Film Crew Training Program at the University of Nevada, Las Vegas.
4. Rumer
Rumer is from English Gypsy origin meaning- a gypsy.
Rumer Godden was a children's book author and novelist who wrote over 60 books, both fiction and nonfiction.
In 1972, she was the recipient of the Whitbread Book Award in the children's book category for her novel, The Diddakoi.
Rumer Willis is the oldest daughter of actor Bruce Willis and actress Demi Moore.
5. Shelta
Shelta is of Irish origin, meaning a voice that moves.
Shelta is a language that is spoken by Irish travelers, mainly in Ireland and Britain.
Shelta first appeared in print in the 1882 book The Gypsies by Charles Leland.
6. Theodosia
Theodosia is of Greek origin, meaning giving to God.
Theodosia Bartow Prevost was the wife of Aaron Burr, the 3rd Vice President of the United States, who served alongside Thomas Jefferson from 1801 to 1805.
The couple only had one child that survived to adulthood, a daughter named Theodosia Burr Alston, named after her mother.
Trending Male Gypsy Cat Names
7. Bartley
Bartley is from English and Scottish origins meaning the birch tree meadow.
Bartley Gorman was an Irish traveler.
He was the undefeated Bare Knuckle Boxing Champion from 1972–1992, and he was inducted into the Bare Knuckle Boxing Hall of Fame in 2017.
In 2003, Bartley published his autobiography, King of the Gypsies: Memoirs of the Undefeated Bareknuckle Champion of Great Britain and Ireland.
8. Nehemiah
Nehemiah is from Hebrew origin, meaning comfort of the Lord, comforted by God.
Nehemiah is the central figure in the Book of Nehemiah, who was tasked with rebuilding the city of Jerusalem during the Second Temple Period.
Nehemiah Clark is a cast member of The Real World: Austin, the 16th season of the reality television series The Real World.
9. Paddy
Paddy is of Irish and Latin origin, meaning noble.
Paddy Doherty is an Irish traveler and former Bare Knuckle Boxer.
He appeared in the 2010 documentary, My Big Fat Gypsy Wedding. He is also the winner of Celebrity Big Brother 8.
10. Patrin
Patrin is of English Gypsy origin, meaning leaf trail. I couldn't find anyone who shared this name, so it would truly be unique!
11. Silvanus
Silvanus is of Latin origin, meaning forest.
Silvanus was a disciple who accompanied Paul the Apostle on his first two missionary journeys.
In 1 Peter 5:12, Peter states, "By Silvanus, a faithful brother unto you, as I suppose, I have written briefly, exhorting and testifying that this is the true grace of God wherein ye stand."
12. Zindelo
Zindelo is of English Gypsy origin, meaning man's defender. This is another unique Gypsy name for cats that doesn't really have a famous person to go along with it
Wrap-Up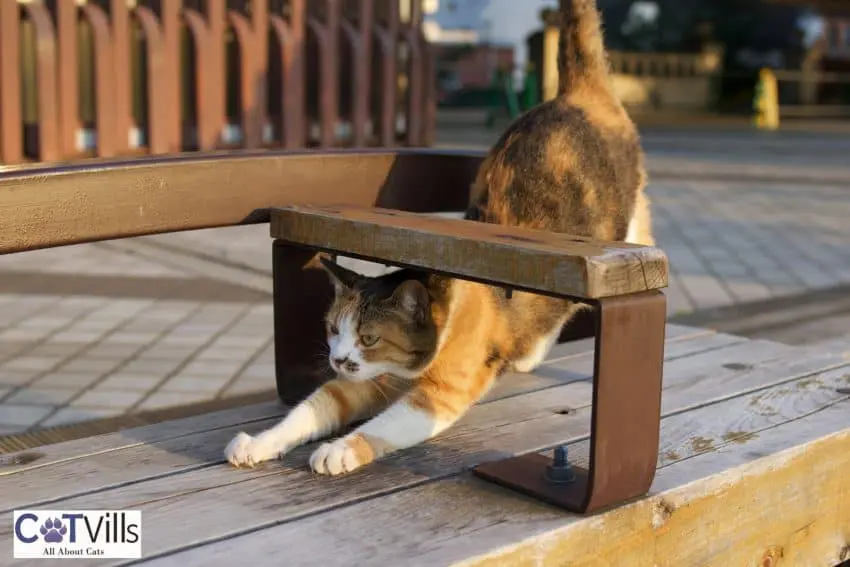 These are our top picks for the 12 most beautiful and creative Gypsy cat names!
Naming your cat after a gypsy-inspired name is a unique and fun way to honor their free-spirited nature.
Whether you are drawn to mystical names or bold ones, a gypsy cat name is a great way to show off your cat's adventurous and whimsical side.
So go ahead and let your imagination run wild as you choose the perfect name for your feline companion.
I'd love to hear from you! What are your favorite Gypsy cat names? Share below!