Looking for the best cat names that start with F?
No name seems perfect for a handsome cat or a beautiful diva that makes your life amazing, right?
The task can become even more difficult if you wish to find cat names with a specific letter only.
No worries, I came up with plenty of ideas I think you'll love, so let's dive in!
114 Cat Names that Start With F For Males
If you have just brought home a stunning male kitten that's going to grow up into a handsome dude from the furry family, he needs a badass boy cat name.
But how will you find the perfect name for your cat, starting with the letter F?
I put together a list of exotic pet names that will perfectly match the personality of your cat and give him a new identity.
Fabian
Fabio
Faidhan
Faiz
Faizaan
Faizon
Falafel
Fanta
Farfalle
Farley
Farooq
Faydhan
Fayzan
Fazle
Feargus
Federico
Fedor
Felipe
Fennel
Fergus
Ferguson
Ferid
Fernando
Feroze
Ferruchio
Feta
Fettuccine
Fidel
Fielder
Fig
Figgy
Filbert
Filet-O-Fish
Filipe
Filippo
Filo Dough
Finley
Finn
Finneas
Finnegan
Finnick
Finnigan
Finnley
Finny
Fiorello
Fireball
Fischer
Fisher
Fishstick
Fitz
Fitzwilliam
Fitzy
Flan
Flapjack
Flatbread
Flavio
Fletcher
Flick
Flint
Flip
Florian
Floyd
Fluffernutter
Fluke
Flynn
Focaccia
Fontina
Forsythe
Fortune Cookie
Foster
Francesco
Franchot
Francis
Francisco
Franco
Francois
Frank
Frankie
Franklin
Franky
Franz
Frappe
Frazier
Fred
Freddie
Freddy
Frederic
Frederich
Frederik
Fredo
Freekeh
French Fry
French Toast
Frick
Fried Green Tomato
Friedensreich
Frisco
Frito
Frits
Frittata
Fritter
Fritz
Fromage
Frosting
Froy
Froylan
Fruit Loop
Fruit Roll-Up
Fry
Fudge
Fudgsicle
Fulgencio
Fulton
Fynn
79 Cat Names That Start with F For Females
If you have a pretty girl kitten who fills your life with her airs and graces, you must find her a name that suits her superstar attitude.
Luckily, you do not need to rack your brain to find the perfect cat name choices for her. All you need to do is browse my list of creative girl cat names that will add star quality to her identity.
So check out our list of the cutest girl cat names with F!
Fabienne
Fae
Faina
Fairuza
Faith
Fallon
Famke
Fan
Fancy
Fanny
Fantasia
Farah
Fargo
Farrah
Faten
Fatima
Faye
Fe
Fee
Fefe
Felicia
Felicity
Felisha
Fenway
Feona
Fergie
Fergie
Fern
Ferne
Fetty Wap
Fiddle
Fie
Fifi
Fiji
Fillippa
Finty
Fiona
Fizz
Fleetwood Mac
Fleur
Flora
Florence
Floriana
Florida
Flower
Forbidden City
Forest
Forget Me Not
Formosa
Forsythia
Foxglove
Fozzy
Fran
France
Francene
Frances
Franchesca
Francheska
Francine
Frangipani
Franka
Frannie
Franny
Freda
Frederica
Freebird
Freesia
Freja
Fresno
Freya
Freyja
Frida
Frieda
Fritzi
Fritzie
Fritzy
Fuchsia
Fufu
Fuji
73 Funny Cat Names That Start with F
When you are looking for cat names for your friend from the furry family, it's not necessary to specifically look for the boy and girl cat names.
You can go beyond typical baby names for options like a circus-inspired name list, names inspired by your favorite foods, and much more!
Check out our suggestions!
Faberge
Fabolous
Falco
Falcon
Fall Out Boy
Fat Boy
Fat Cat
Fat Joe
Fats
Fats Domino
Fatso
Fatty
Fawn
Feather
Feisty
Fela Kuti
Fendi
Ferrari
Ferret
Fido
Filly
Fin
Finch
Firecracker
Firefly
Fish
Fishy
Fizz
Flamingo
Flavor Flav
Flea
Flo Rida
Floof
Flopsy
Fluff
Fluffaluffagus
Flufferino
Fluffers
Flurry
Foo
Foo Fighter
Foreigner
Foster Kittens
Fox
Foxie
Foxy Brown
Fraidy
Freckle
Freckles
Freeway
Friday
Friend
Frisbee
Friskie
Frisky
Frog
Froggie
Fudge
Fugee
Funk
Funkadelic
Funky
Fur De Lis
Furball
Furber Baby
Furbert
Furrari
Furrito
Future
Fuzz
Fuzzball
Fuzzy
Sir Fluffington
140 Character Cat Names That Start with F
Are you looking for a name that makes a mark among your guests at home or the people at the park when you take your kitty for a walk?
There are many fun games that you can go for from cartoons, TV series, books, and more! Take a look at our list of cat names starting with F!
Fitzgerald
Facilier ( Disney)
Factor
Faezhar zo Faez ( Game of Thrones)
Fafnir
Fagan ( Disney)
Fahrenheit
Falcor
Falena ( Game of Thrones)
Falia Flowers ( Game of Thrones)
Faline ( Disney)
Falstaff ( Shakespeare)
Falyse Stokeworth ( Game of Thrones)
Fang ( Harry Potter)
Fantastic Mr. Fox
Fantine
Faraday
Faramir
Farlen ( Game of Thrones)
Farquaad
Fastolfe ( Shakespeare)
Fat Albert
Fat Amy
Fat fellow ( Game of Thrones)
Faulconbridge ( Shakespeare)
Fauntleroy
Faust
Faustus
Fawkes ( Harry Potter)
Fear( Disney)
Fearless Ithoke ( Game of Thrones)
Feeble ( Shakespeare)
Felix
Fellini
Fenton ( Disney)
Fenton ( Shakespeare)
Ferb ( Disney)
Ferdinand
Fergon Hoare ( Game of Thrones)
Fermi
Ferny ( Game of Thrones)
Ferrego Antaryon ( Game of Thrones)
Ferris
Ferris Fowler ( Game of Thrones)
Feste ( Shakespeare)
Fester
Festus
Feynman
Fez
Fezzik
Fflewddur Fflam ( Disney)
Fidele ( Shakespeare)
Fidget
Fievel
Figaro
Figment (Disney)
Filius Flitwick (Harry Potter)
Fillmore
Findus
Fingers (Game of Thrones)
Firenze (Harry Potter)
First King (Game of Thrones)
Fitzwalter (Shakespeare)
Fiyero
Fizzgig
Flaminius (Shakespeare)
Flanders
Flash
Flavius (Shakespeare)
Fleance (Shakespeare)
Flement Brax (Game of Thrones)
Fleming
Flicka
Flik (Disney)
Flintstone
Flit (Disney)
Flo
Floki
Florean Fortescue (Harry Potter)
Florence Fossoway (Game of Thrones)
Florian Greysteel (Game of Thrones)
Florian the Fool (Game of Thrones)
Florian V Mooton (Game of Thrones)
Floris Baratheon (Game of Thrones)
Florizel (Shakespeare)
Florys the Fox (Game of Thrones)
Flotsam (Disney)
Flounder (Disney)
Flubber
Fluellen Shakespeare)
Flute (Shakespeare)
Foghorn
Fogo (Game of Thrones)
Fomas (Game of Thrones)
Fonzie
Fool (Shakespeare)
Footstool (Disney)
Ford
Forky (Disney)
Forley Prester ( Game of Thrones)
Fornio ( Game of Thrones)
Forrest Frey ( Game of Thrones)
Forrest Gump
Fortinbras ( Shakespeare)
Foss the Archer ( Game of Thrones)
Foulfellow ( Disney)
Foxy Loxy ( Disney)
Fozzie
Fralegg (Game of Thrones)
Francisca (Shakespeare)
Frankenstein
Franklyn Farman (Game of Thrones)
Franklyn Flowers (Game of Thrones)
Franklyn Fowler (Game of Thrones)
Franklyn Frey (Game of Thrones)
Frasier
Fredo Rogare (Game of Thrones)
Frenchie
Frenken (Game of Thrones)
Frenya (Game of Thrones)
Frere Jacques
Freud
Friar Tuck
Friz (Shakespeare)
Frodo
Frogger
Frost
Frosty
Froth (Shakespeare)
Frou-Frou (Disney)
Frozone (Disney)
Frynne (Game of Thrones)
Fulk the Flea (Game of Thrones)
Furby
Furiosa
Fyodor Dostoyevsky
Lord Footly (Game of Thrones)
The Fat Friar (Harry Potter)
The Fat Lady (Harry Potter)
The Fonz
FAQs
Do you still have queries about cat names? Take a look at the answers to some of the most frequently asked questions!
WHAT ARE SOME UNIQUE CAT NAMES WITH F?
If you are looking for a unique name with the letter F for your kitty, you can think of names inspired by food, drinks, superhero characters, funny words, etc. Try names like Floof, Fang, Funky, Flan, Fuzzball, Forrest, Fonzie, etc.
WHAT ARE SOME BADASS CAT NAMES WITH F?
If you are looking for badass names for cats, it's a good idea to pick names out of comic books. Superhero and supervillain names make the best cat names for the feisty furry friends. You can go with names like Firefly, Fiddler, Faora, Famine, Falcon, etc.
WHAT ARE SOME CUTE BABY NAMES WITH F?
Cats are the most adorable creatures in the world, and they deserve the cutest cat names! But how do you find them? Check out cute word names like Fluffy, Figs, Frittata, Feta, firecracker, Flash, Freak, Flakes, and many more!
Final Word
Now you are equipped with a list of cat names with F, one of which might be an ideal name for your kitty.
We are sure that you'll find a name that both you and your kitty will love!
What are your favorite cat names that start with F? Please share with us below!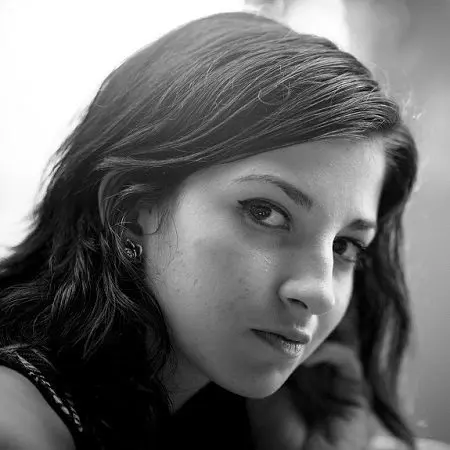 Andreea Juganaru
Andreea is a very passionate content creator and her purpose is to provide you with the most interesting articles, while constantly discovering new facts. She's been freelance writing for the past five years and has created numerous articles and educational materials while managing her own business.