If you have a new kitten gracing your family during season, it's fitting to think of some fall cat names name to honor this time of year.
Maybe his or her fur coat also bears the fall colors? Or perhaps you just like a good old-fashioned autumn name!
Either way, we have compiled an extensive list for you to find the perfect one for your cat based on the season, her personality, coat color and much more!
Check them out!
Fall Cat Names Inspiration
As we see the season change and the leaves turn shades of brown, yellow and red, we know fall is upon us.
Not only do our surroundings remind us of fall, but even the Halloween and eventually Thanksgiving decorations do a good job of depicting the arrival of a new season.
With that in mind, we've come up with some terrific fall cat names inspired by the season's colors, tastiest treats (pumpkin, anyone?) and other things that just scream "autumn!!" to us!
Let's start with our furry little boys, shall we? Then, we'll check out some cute fall cat names for girls!
Fall Cat Names For Males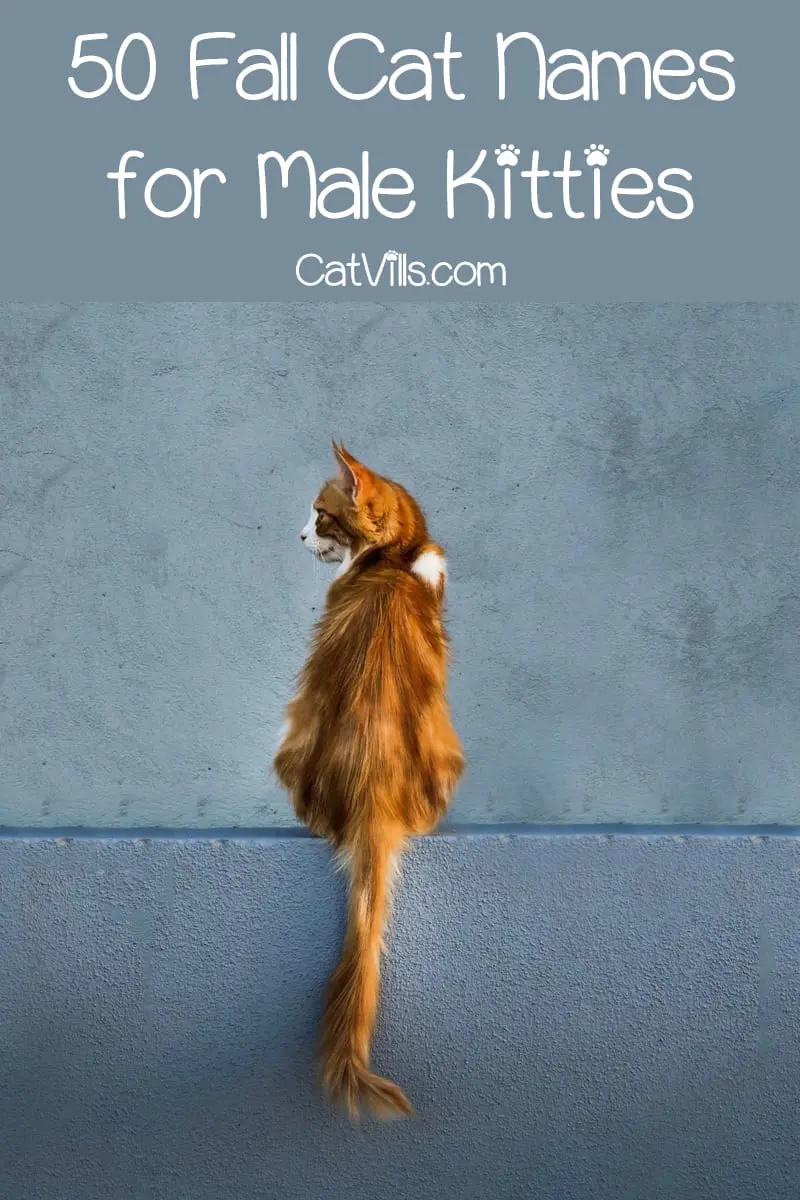 Coming up with male fall cat names was a little harder than the female list below, but we managed to pull together 50 brilliant ideas!
Most of these names actually work well for both boys and girls, so if you see one you love for your female kitty, go for it!
Acorn
Aki – For a more international vibe, it means "brilliant autumn" in Japanese.
Ash
Asher
Autumn
Barley
Boots
Bourbon
Bronze
Bruno
Butterscotch
Caramel
Chestnut
Cheddar
Chowder
Cider
Cinnamon
Copper
Fall
Finn – Meaning "blonde" from Irish origins. Perfect for golden kitties.
Forrest
Herbst – German word for "autumn"
Hosto- Basque word for "leaf"
Hunter
Jasper
Jesen- Croatian word for "autumn"
Leaf (or spelled Leif)
Libra – Horoscope that spans September and October.
Mars – A ruling planet of Scorpio (a fall sign).
Mercury – Ruling planet of Virgo, the horoscope that spans late August to September
Otono – Spanish for "autumn"
Peanut – Because peanut butter tastes great all year round.
Pie
Pluto – Another ruling planet of Scorpio
Pumpa – Swedish for "pumpkin"
Pumpkin
Rain – It rains more so in the fall than in the summer
Reese
Rufus – Red-haired from Latin origins.
Rusty
Rye – Cereal plant, linked to harvest and crops, which brings autumn to mind.
Sawyer – Meaning woodsman. How fitting for fall!
Scorpio
Sunny
Toby – Short for October
Toffee
Tök – Hungarian word for "pumpkin"
Twig (Twiggy)
Virgo – August and September zodiac sign.
Woody – It's all about trees in the fall, and Woody is a play on the word "wood"
We decided to take most of our cat name inspiration from our surroundings and colors.
Of course, we couldn't forget about food! Autumn is when we celebrate Thanksgiving, and it's one of the holidays with the most delicious feast!
From turkey, and cranberry sauce to pumpkin pie, we simply had to take inspiration from this long-standing holiday.
Now some if not all of the names above can be unisex, but we have also compiled a list of names just for little girls.
Fall Cat Names For Females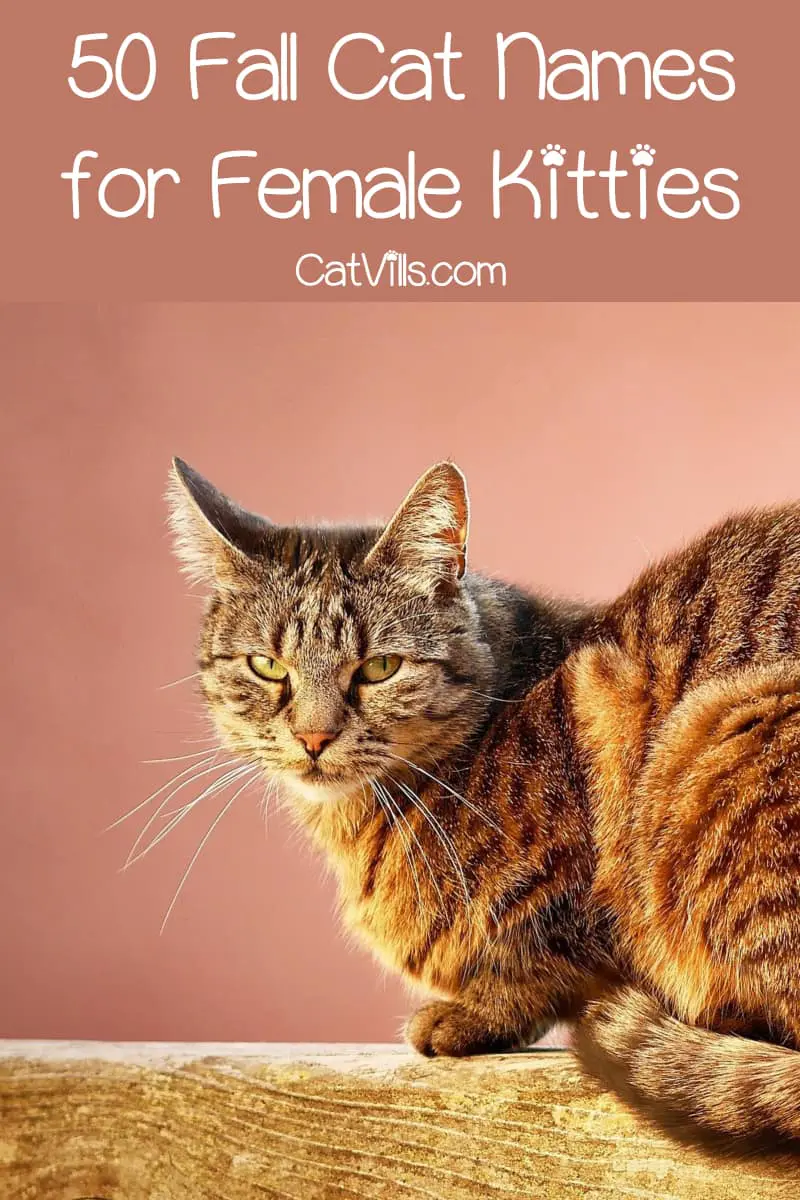 Coming up with female fall cat names was a bit easier, as many of the season's colors and treats work really well!
We've also looked around the globe for inspiration. You'll find some cute ideas from ways of saying things like "leaf," "autumn," and "pumpkin" in other languages!
Amber
Apple
Apricot
Artemis – Greek Goddess of the Hunt, hunting occurs a lot in the fall.
Autumn
Callie – Short for Calico, a cat who has the colors of autumn already on her fur.
Candy
Ceres – The Roman equivalent of Demeter, goddess of the Harvest.
Clementine
Copper
Crimson
Dayrta – Somali for "autumn"
Demeter – Greek Goddess of the Harvest
Diana – The Roman goddess of the hunt.
Dynia – Polish for "pumpkin"
Ebony
Ember
Eve – as in All Hallows Eve
Fawn
Fern
Folla – means "leaves" in Galician
Gaia – The Goddess of the Earth
Ginger
Harifa – Maltese for "autumn"
Honey
Goldie
Hazel
Juniper
Libra
Maple
Marigold
Maizie – Female rendition of Maize, for corn.
Nova – Short for November
Octa – You guessed it, short for October
Oak
Orla – From Irish origins meaning "golden princess".
Poplar
Ruby
Scarlet
Sage
Sparrow
Sienna
Tawny – A light brown color.
Tikva – Bosnian for "pumpkin"
Toamnă – Romanian for "autumn"
Toffee
Virgo
Venus – Ruling planet of Libra, the Zodiac sign in September and October, the fall months.
Willow
Zucca – Italian for "pumpkin"
Whether you like food, colors or just fall itself, you can find a name to satisfy your inner fall craving for your new female kitten.
Names like Candy, Toffee, Apricot and Honey give you the warm feeling of autumn and Thanksgiving.
Libra, Virgo, and Venus speak to your inner astrologer, and Octa, Nova and Rain honor the fall season.
Wrap-Up
And there you have it, our list of fall names for your new feline addition to the family!
What does your cat's name mean? Which name on our list is your favorite?
Can you think of any other fall cat names? Leave a comment below and tell us what you think!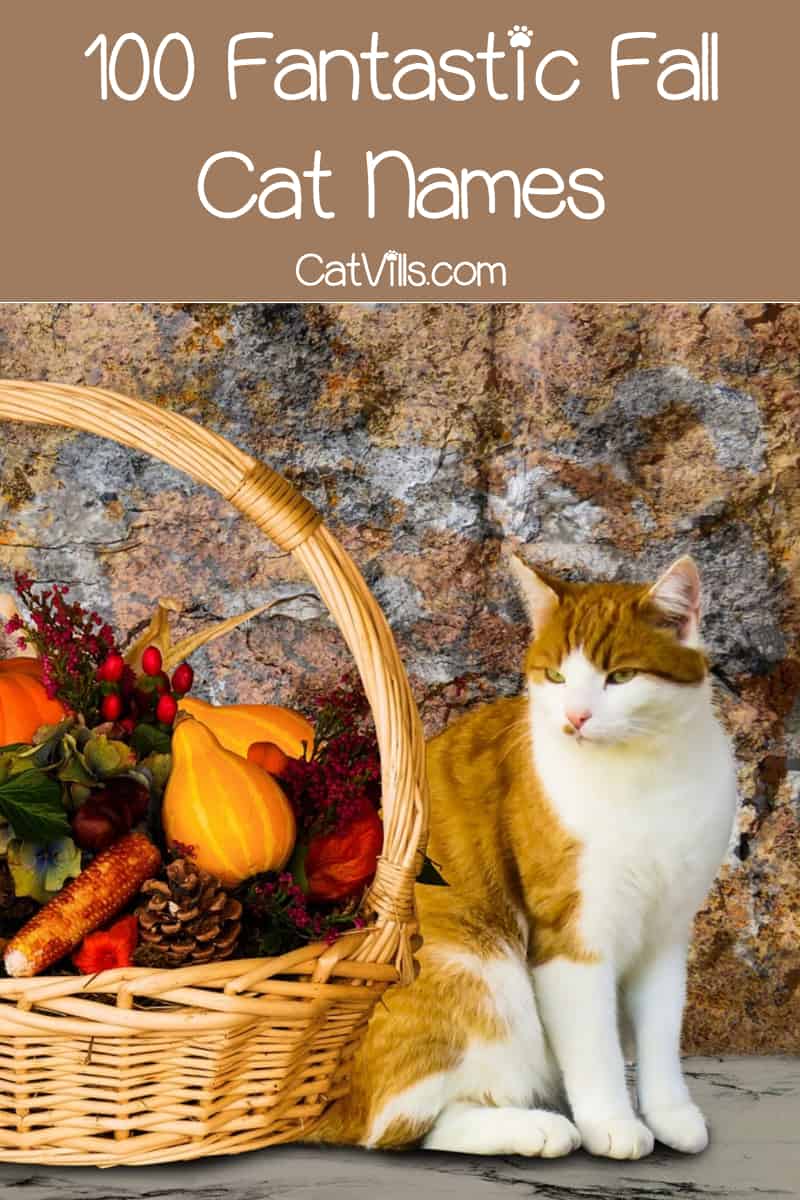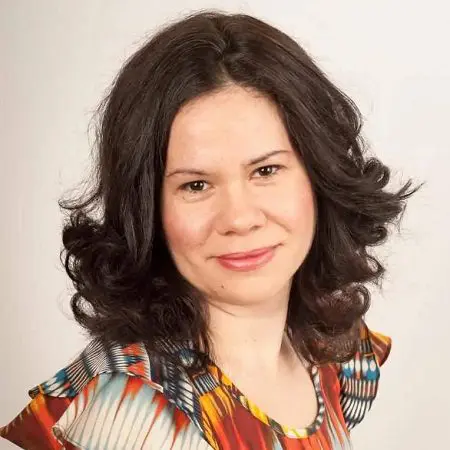 Olfa T
Olfa knows how to get things done and has a keen business sense that others admire. She's always on the go, coming up with new ideas! Her ability to anticipate the needs of her readers and deliver information that they want is what makes CatVills such a success. She loves cuddling her cat Picaciu. He is her inspiration.