Are you hunting for some cool and bold African cat names?
You're in the right place!
Discover a huge list of ideas for both boys and girls!
Keep on reading and pick the best one for your new feline friend!
Male African Cat Names
Let's start with some general African cat names inspired by popular names and places on the continent.
Amare: this name means good-looking.
Abeeku: this name brings pattern and vigor.
Adae: one who leads the path for others.
Akongo: for a cat who loves human beings.
Agassou: a tribe of people in Dahomey.
Amma: a Ghanian name that means born on Saturday.
Anansi: from the popular Akan folktale.
Benin: a country in West Africa.
Bumba: this name brings optimism and gentleness.
Burundi: my favorite African cat name inspired by a country.
Chad: another country in Africa.
Comoros: a unique name inspired by the African nation.
Dugbo: one who is romantic.
Ekon: a brave and protective cat name.
Fa: this term means for one who obeys fate.
Famien: does your cat ever make you feel like he is magical?
Gunab: traits with good and honorable character.
Guruhi: a musical name for your cat.
Heviosso: creator of storm and thunder.
Kokola: almighty who protects your jewels.
Lagba: a wicked God.
Ode: means taking birth on the travel.
Omumbo: a mystical name that believes in beings created in a tree.
Tau: a powerful name since it means a lion.
Zane: a spiritual name and symbolizes that almighty is merciful.
Female African Cat Names
The names below are for your gorgeous girls!
Accra: for the city in Ghana
Amina: for a confident cat.
Asha: this term brings hope and positive nature.
Ashanti: it means to thank someone.
Aziza: an Urdu name that means one who is loved by everyone.
Cairo: after the city in Egypt.
Egypt: this country also makes a beautiful name!
Eritrea: my favorite girl name inspired by African countries.
Feechi: a mystical name that signifies one believes in God.
Imani: a trustworthy cat is a reliable asset.
Jamila: one of the unique female cat names, and it stands for fascinating.
Kali: for the one who is always cheery and happy.
Lusaka: after the city in Zambia.
Lulu: a great name for a fair cat.
Maha: a cat with appealing eyes is attractive.
Mayotte: a French-African country and a beautiful name.
Nailah: this term stands for victorious.
Nampa: a soul of almighty.
Sabra: for a very tolerant cat.
Sauda: it stands for black.
Shona: If your cat is your happy place, then this is the name.
Siri: a Nigerian word for tiger.
Tamala: a west African name that means "dark tree."
Zola: a calming elegant name for a cat, perfect for Grey's Anatomy fans!
Zuri: is your cat the most alluring among others?
Swahili cat names
These ideas for both boys and girls are inspired by the most beautiful words and names in the Swahili language.
Akil: for the wisest cat.
Ardhi: for a down-to-earth cat.
Amani: a Swahili name that signifies calmness.
Asante: another name that means to thank someone.
Baridi: for the one who is up to the mark.
Buluu: an energizing personality.
Chumvi: it stands for salt in Swahili, cute for a grey cat.
Hodari: it holds a brave and strong trait.
Jamba: a champion title.
Jafari: means "creek."
Jata: for your little star.
Jaleel: a wise name for a nobleman.
Jamal: it stands for beauty.
Karibu: to thank someone.
Kamari: a planet name.
Kheri: it means better, and our cats always make us feel that way!
Kidogo: it means short.
Maji: means "water," so perfect for cats who love to swim!
Malkia: is defined as a goddess.
Mimi: it means "I" in Swahili.
Msia: one who helps others.
Mtoto: perfect if your cat is your "baby."
Mune: for a cat that follows the rules.
Neema: means "born during prosperous times."
Nyota: another name that means "star"
Paka: it actually means cat!
Samaki: it means "fish," so it's a cute and clever cat name!
Sefu: a blade in Swahili.
Sasa: it means to help.
Siku: it means "day."
Sisi: a good unisex name that means "we."
Taji: a combination of two colors, silver and yellow.
Updendo: means "love."
Wingu: means "clouds," it's a perfect white cat name.
Yeye: means "he," so it's perfect for a boy cat
African wild cat names
Sahara: a desert name in North Africa.
Congo: a stream of water that flows in Africa.
Senegal: a cuisine of North Africa.
Kalahari: a desert name where there is no water.
Malawi: a country name.
Zambia: a valley name translated from Zambezi.
Tanzania: two combined states' names.
Ruaha: one who loves human beings.
Namiri: according to Swahili origin, it's a big cat name.
Serengeti: it stands for endless plains.
Kidepo: it means to raise.
Hoanib: a shelter of elephants.
Masai mara: a tribe name with people who have spots on their bodies.
Botswana: a place name and a particular tribe.
Sandy: who shields you from everything.
Serval: A cat found in North and South Africa.
Felis: one of the historical names for a blessed soul.
Margarita: a beverage name; how unique is this?
Swampy: for the gentle one is nature.
Anthill: a tricky name for a cat.
Reed: a mother nature-inspired name and stands for red-haired.
Black-foot: refers to a dark-colored cat.
Flat-head: an amusing name since it means a cat with no fur.
Jaguarundi: another ferocious cat.
Iriomote: a dark-colored wild cat name.
Geoffrey: a name that stands for harmony.
Marble: a habitational title for a laborer.
Margay: an American fierce personality cat name.
Oncilla: a Northern tiger cat name.
Palla: this title is described as a ball.
Puma: a Mountain lion name.
Lynx: a glowing name for your cat.
Caracal: it means cats with dark-skinned ears.
Tiger: one of the great cat name ideas for your powerful animal.
Lion: the name says it all, a brave and fearful animal.
A huge and great list indeed! I am going to pick "Amani", a Swahili name that signifies calmness. Sounds relaxing, right?
Wrap-Up
African cat names are a fantastic way to pay homage to the continent's rich cultural heritage while also giving your feline friend a unique and memorable moniker.
With so many names to choose from, ranging from traditional to modern and everything in between, there is something to suit every cat owner's taste and preferences.
Not only do African cat names have a special meaning and history behind them, but they also have a certain charm and beauty that makes them stand out from other cat names.
Moreover, using an African cat name can also help foster a sense of connection and appreciation for the diverse cultures and traditions that exist on the African continent.
By embracing these names, cat owners can celebrate the richness and diversity of African culture and honor its contributions to the world at large.
Your turn! What are your favorite African cat names? please share with us below!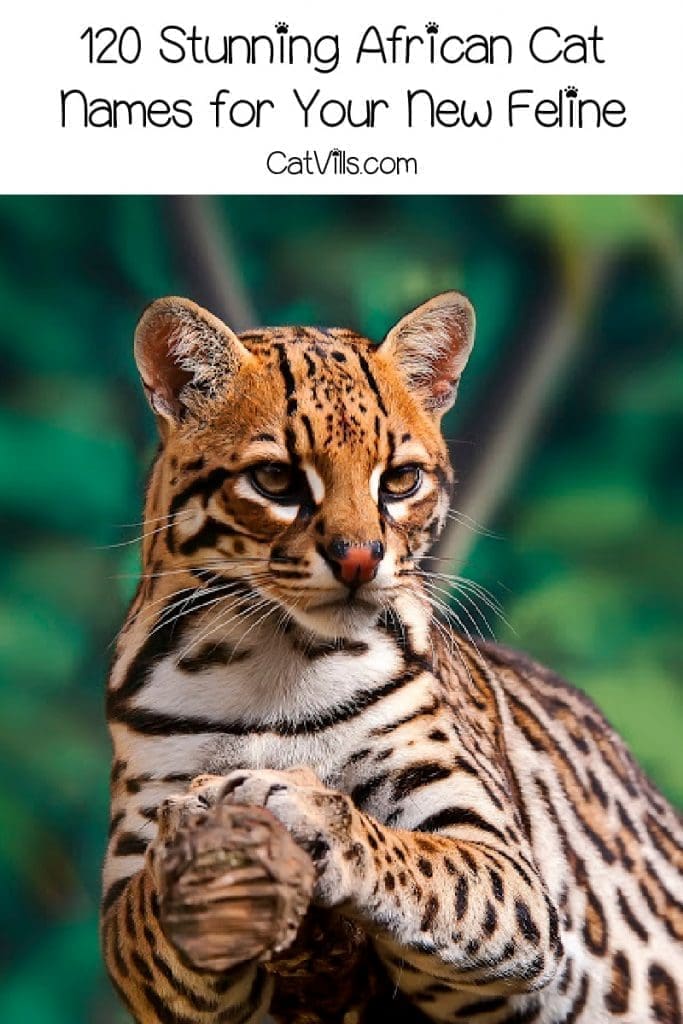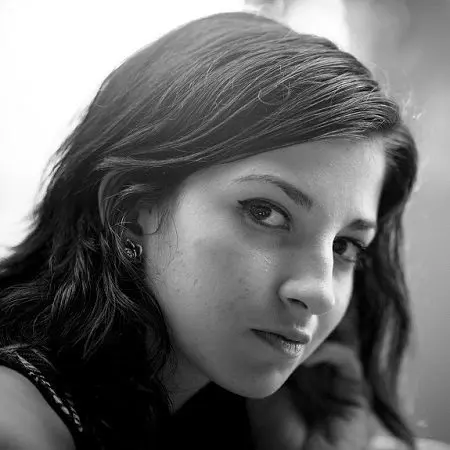 Andreea Juganaru
Andreea is a very passionate content creator and her purpose is to provide you with the most interesting articles, while constantly discovering new facts. She's been freelance writing for the past five years and has created numerous articles and educational materials while managing her own business.