Forget fairy tales, we've got the best fairy tail cat names!
Yep, pun (and misspelling) totally intended!
We've included ideas from both the Fairy Tail anime as well as your favorite timeless stories.
Whether you're getting a beautiful pure Bombay cat or a quirky mixed breed from a shelter, these names will definitely add a touch of mystique to your life.
We divided a list between male and female kitten names, so let's get started!
Fairy Tale Cat Names for Males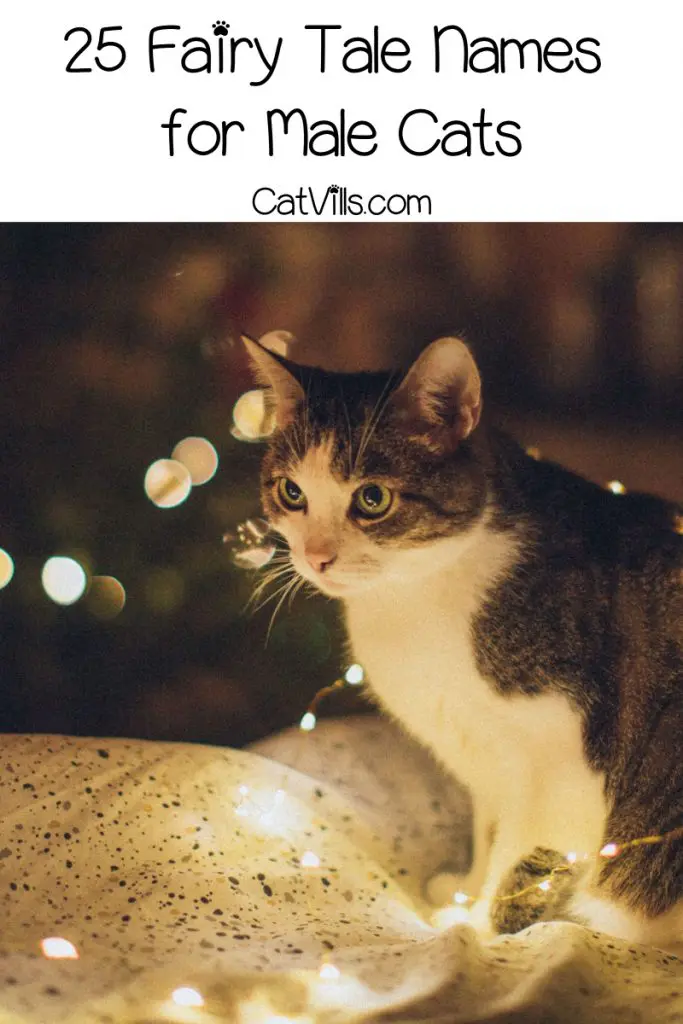 As mentioned above, some of these names come from your favorite childhood fairy tales. Others from the anime called "Fairy Tail."
That way, we've got you covered whether you landed here by accidentally misspelling "tale" or because you actually want anime-inspired cat names.
Aslan – going into The Chronicles of Narnia, this lion surely knows his magic.
Beast – 'tale as old as time, true as it can be' and it can be a prince under all that fur and you need to find it!
Boots – the iconic character from 'Puss in Boots' and probably the cutest cat you've ever seen!
Crow – and because crows and cats have always been linked to magic and witches, this is one of the most adorable black cat witch names.
Drake – a drake is simply a dragon. And not so simple, the one who may destroy your house when you're not around.
Figaro – we all remember Gepetto's adorable Figaro and his playfulness.
Foster – against the popular belief, a Foster is a forest guardian.
Gray – one of the main antagonists in the Fairy Tail anime.
Happy – a blue cat from the anime Fairy Tail, she belongs to the main character, Natsu.
Hex – talking about magic, this is the word you would say if you wanted to cast a spell.
Jade – the name of a lucky jewel, meant to calm and soothe.
Jinn – a Jinn is the male form of a genie and definitely going to do something fun when you scratch his belly.
Juju – or a lucky charm or talisman for the luckiest cat out there!
Mufasa – the mighty Lion King!
Mushu – remember who helped Mulan in her journey? Every true warrior needs a little helper.
Mystogan – my favorite Fairy Tail cat name of all, but he's also one of the anime's biggest villains.
Natsu – Main character of the Fairy Tail anime series.
Oliver – from the classic 'Oliver and Company', the adorable kitten who managed to survive on the streets by joining a group of dogs.
Pascal – he was the chameleon Rapunzel had in 'Tangled'. Can you imagine a cuter lizard?
Precht – A unique Fairy Tail cat name, he was one of the guild's founders in the anime.
Prophet – or the one gifted with foresight.
Sergeant Tibbs – probably not many people know who he is, but he helped Pongo and Perdita rescue all their puppies in 101 Dalmatians.
Shere Khan – the powerful tiger featured in The Jungle Book for any mischievous little cat.
Simba – possibly the most popular Disney character doesn't need much of an explanation.
Thomas O'Malley – the iconic cat from The Aristocats who showed everyone that you can make your own happiness.
I want to ask what's it going to be, but I'm sure you want to see the magic names we have for your female companions.
Fairy Tale Cat Names for Females
Am – Si's sister, from the classic Lady and the Tramp!
Aura – an aura is a bright field of light surrounding all the living beings and it can change depending on what and how they feel.
Avery – this is the name you would use for an Elf Ruler!
Bambi – which is probably the saddest Disney movie, but definitely the best name for a very loving cat.
Blossom – it means 'flower-like' but if you're a fan of The Powerpuff Girls, you can give it a whole different meaning.
Dinah – not everyone knows Dinah, but she was Alice's cat from Alice in Wonderland. She didn't fall down the rabbit hole, but they were reunited at the end.
Duchess – the elegant white cat from The Aristocats!
Ezra – A name popularized for boys by Pretty Little Liars, it's actually the name of a Fairy Tail swordswoman!
Fay – it's another word for a good fairy.
Freya – the Norse Goddess, reigning over all the beautiful and feminine things.
Glinda – she was the good witch from The Wizard of Oz.
Hoax – a hoax can be a magic trick or a charm. It's up to you to give it a meaning!
Isis – the Egyptian Goddess, casting healing spells for all the people in need.
Jinx – it can be a magical spell or the consecrated League of Legends character.
Lucy – Main female protagonist in Fairy Tail.
Marie – the cutest cat, daughter of Duchess from The Aristocats!
Mavis – the founding master of Fairy Tail, and a super cute name for a cat!
Marvell – No, not after the comic empire, but after young dragon slayer Wendy Marvell from the Fairy Tail anime.
Mirajane – this Fairy Tail guild barmaid has one of the coolest female names from the series!
Nala – she was the best childhood friend of Simba, from The Lion King.
Pixie – or a tiny, mischievous fairy. The perfect name for a black cat!
Raven – in the Greek Mythology, the raven was the messenger of Gods and sometimes considered a bad sign.
Rune – a mysterious, magical mark or talisman which you can create!
Si – she was Am's sister from Lady and the Tramp!
Zemi – it's considered a good luck charm for the people of the Caribbeans.
Wrap-Up
When you choose the name for your new companion, make sure to take a look at this list.
You may never know that your cat really is magical and you'll be happy to give it one of these beautiful fairy tale cat names.
Hard to choose a favorite, right? If we're talking Fairy Tail cat names from the anime, I love Mirajane for a girl and Mystogan for a boy.
If we're talking fairy tale cat name ideas, though, I love Zemi for a girl and Hex for a boy!
What are your favorite Fairy Tail cat names from the anime? How about fairy tale names? Share below!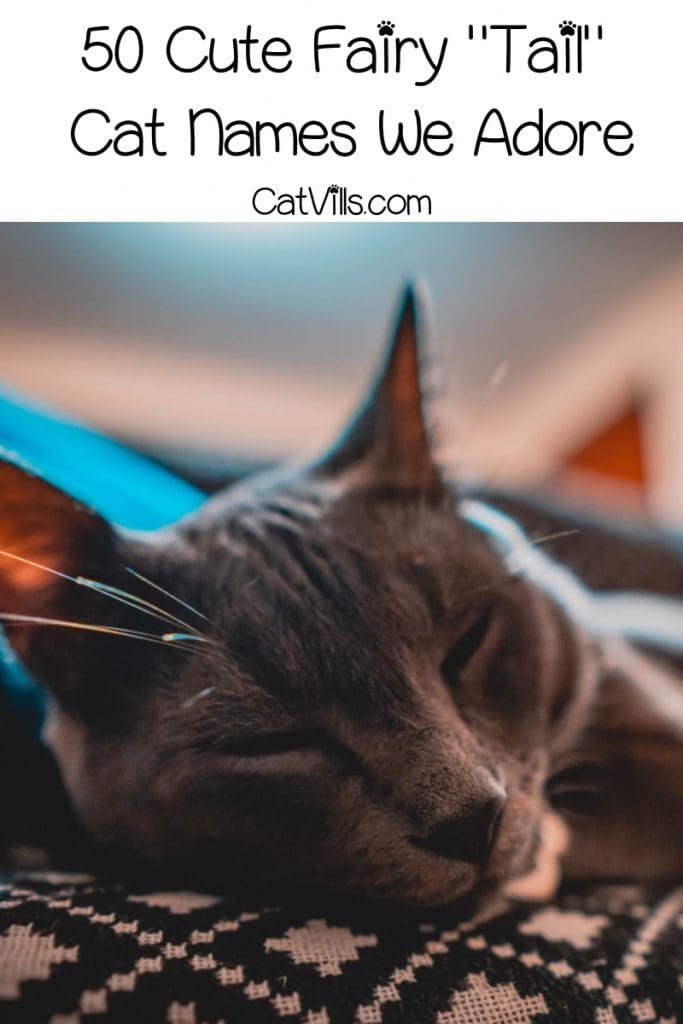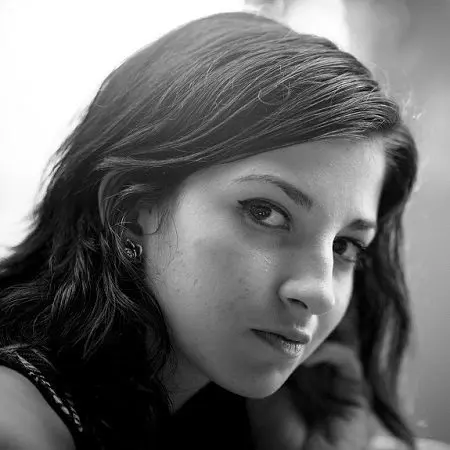 Andreea Juganaru
Andreea is a very passionate content creator and her purpose is to provide you with the most interesting articles, while constantly discovering new facts. She's been freelance writing for the past five years and has created numerous articles and educational materials while managing her own business.