Last updated on April 21st, 2023 at 01:56 am
It is harder than you think to name a new cat. Especially if you are looking for a name that is witchy.
There are a million options out there for you to choose from. So where should you begin?
Well, we recommend that you check out our list.
We have selected all of the best witchy cat names on the internet so that you can peruse them at your leisure.
So, let's get started!
WITCHY VIBE Cat Names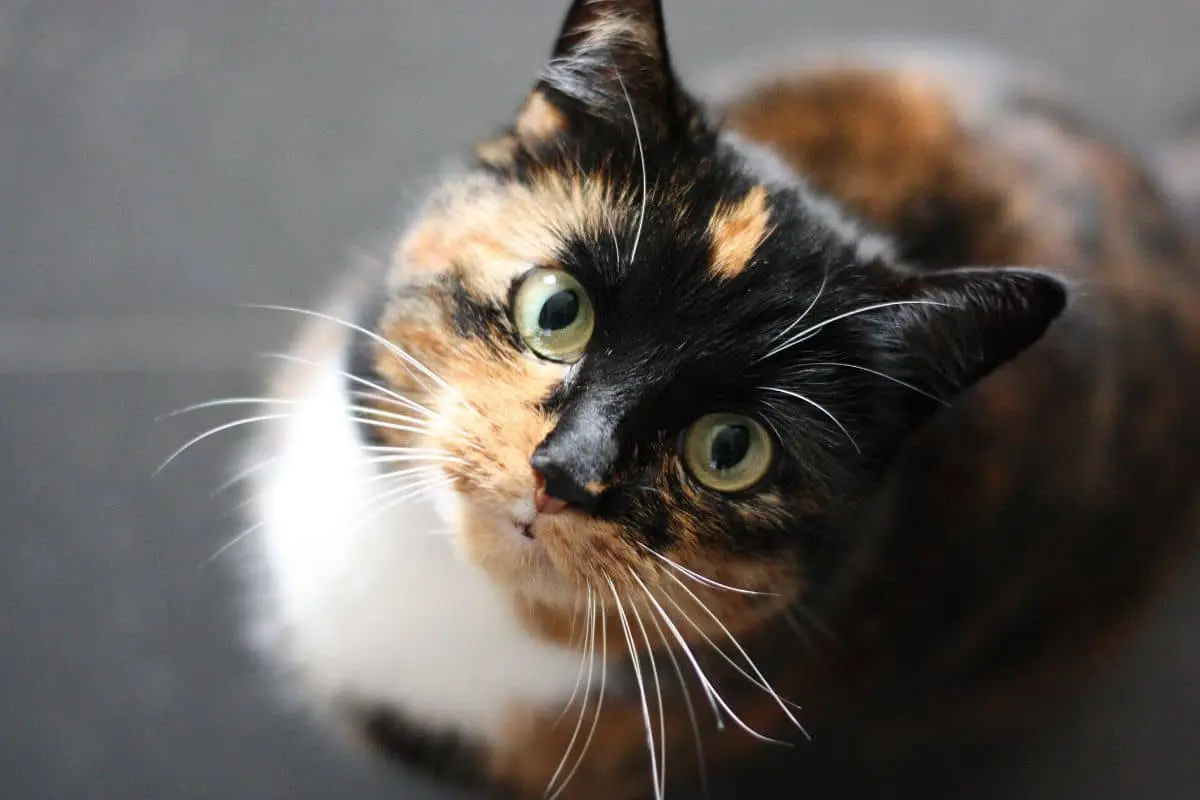 The first place we need to begin is with the most popular cat names that give off a witchy vibe.
That is what this section is going to be all about. Names that are inherently witchy.
Amulet
Bat/Batty
Beelzebub
Binx
Boil
Broom-hilda
Cackle
Chalice
Charm
Coven
Demon
Devil
Diablo
Eerie
Enchantra
Enchantress
Goth
Hades
Halloween
Midnight
Omen
Pentagram
Phantom
Pumpkin
Raven
Salem
Solstice
Spirit
Spooky
Succuba
Succubus
Tricks
Trickster
Trixie
Twilight
Vixen
Warlock
Witch/Witchy
The Classics Witchy Cat Names
If you are looking for a classic themed cat name that has witchy connotations then you need to read the names we have listed below.
Abracadabra
Charm
Coven
Crow
Hex
Hocus Pocus
Jinx
Medusa
Merlin
Rune
Seer
Shadow
Solstice
Spirit
Taboo
Tarot
Thirteen
Trance
Wicca
Wiccan
Wizard
Witchy Names For Female Cats
So your new kitten is a girl and now you need an appropriately witchy name for her.
Well, the list we have below is our favorite witchy names for female cats. Let's take a look!
Agnes
Alwina
Amara
Arachne
Aradia
Bathsheba
Cassandra
Dakarba
Davina
Della
Edwina
Eureka
Galiena
Gruntilda
Hagatha
Hecate
Helga
Hilda
Jezebel
Lucinda
Luna
Medusa
Nyx
Prudence
Rowena
Sarafine
Satana
Seraphina
Sybil
Tamsin
Wilhelima
Zephyr
Witchy Names For Male Cats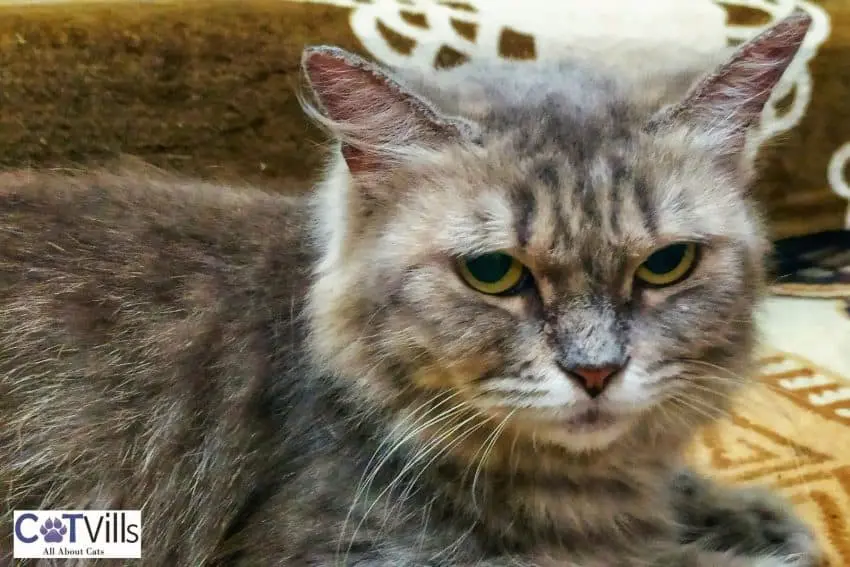 If your new kitten is a boy then you may be at a loss for good male cat names.
Well, that is why this part of the list is so important. We cover all the best male names below. Just take a look!
Alatar
Constantine
Damien
Darco
Drudner
Geralt
Giddeon
Gramarye
Lucius
Orion
Orwen
Palpatine
Remus
Rincewind
Rowan
Saruman
Sauron
Severus
Zephyr
Magical Witchy Names For Your Cat
Nothing screams witchy like magic. So why not pick a magic-inspired name for your new kitty-cat.
Well, take a look at the magical names we have listed below.
Abra
Abracadabra
Alchemy
Cadabra
Cauldron
Conjury
Curse
Devilry
Enigma
Gandalf
Harry
Hex
Hocus
Houdini
Incant
Mage
Magic
Merlin
Mystery
Mystic
Occult
Oracle
Pocus
Prophecy
Rasputin
Ritual
Shaman
Sorcerer
Spell
Spellman
Superstition
Taboo
Tonic
Trickery
Voodoo
Witchy BLACK CAT Names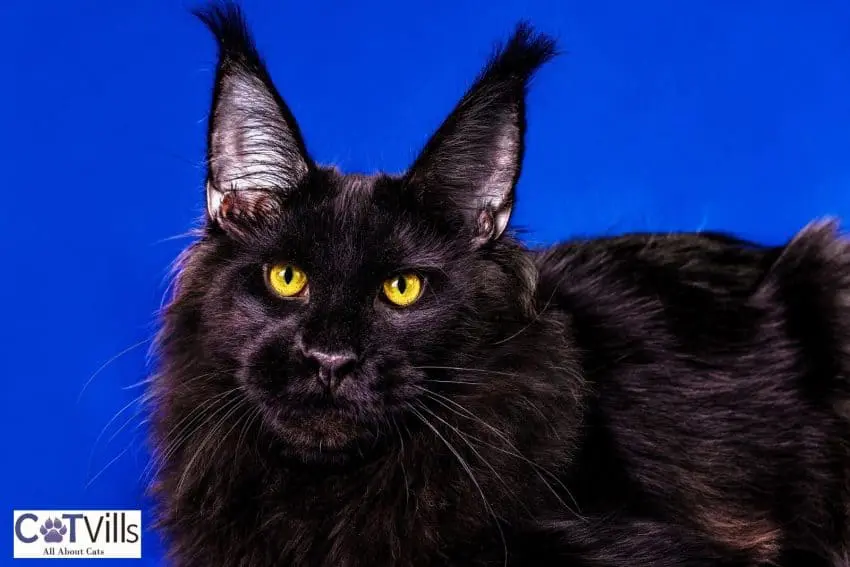 If you are getting a black cat, you can rest assured that it will be witchy all on its own.
But what names suit a black cat and are witchy at the same time?
Check out our list of black cat names below:
Ash
Asher
Carbon
Cinder
Coal
Crow
Darth
Dusty
Ebony
Ember
Graphite
Noir
Onyx
Shadow
Shady
Slate
Slater
Smokey
Stormy
Tarmac
Thunder
Twilight
WICCAN Witchy Cat Names
Wicca has been around for a long time. So, why not pick a name inspired by this group of people.
Well, let's take a look at a few names that are Wicca for your new cat.
Adonis
Agate
Aspen
Aurora
Bedwyr
Briania
Bronwyn
Celeste
Ember
Emerald
Flora
Forrest
Hypatia
Iris
Jade
Moon
Mountain
Opal
Persephone
Rain
Rainbow
River
Rose
Rowan
Rowena
Ruby
Sage
Sapphyre
Scarlet
Sola
Soleil
Star
Sun
Teigra
Topaz
Willow
Wind
Wolf
Witchy Cat Names from World Languages
If you are looking for a more on the nose name that literally means 'witch' then you could try looking at these names.
Each of the names here is derived from words in other languages that translate to mean 'Witch', and we have to tell you.
These names are certainly spooky and witchy.
Bruja – witch in Spanish
Brujo – warlock in Spanish
Bruxa – witch in Portuguese
Démoniste – warlock in French
Heks – witch in Dutch and Danish
Hexe – witch in German
Hexenmeister – warlock in German
Häxa – witch in Swedish
Noita – witch in Finnish
Sorcière – witch in French
Strega – witch in Italian
Stregone – warlock in Italian
Tovenaar – warlock in Dutch
Velho – warlock in Finnish
Veneficus – warlock in Latin
Witchy Cat Names That Are A Little Spooky
If you are looking for a name for your cat that gives off a spooky vibe then these fantastically frightening names might be exactly what you are looking for.
Just take a look!
Gremlin
Lucifer
Reaper
Satan
Slayer
Beetlejuice
Casper
Danger
Menace
Malice
Nebula
Vice
Peril
Mystique
Witchy Cat Names That Mean Magical
If you are looking for a witchy name that means magic then this list is going to be perfect for you.
The names listed here are all linked to magic, so make sure to check it out below.
Bane
Bokor
Canon
Chant
Coven
Cult
Grimalkin
Greymalkin
Grimoire
Harpy
Heka
Hex
Imp
Jade
Jinx
Juju
Kikimora
Litha
Mabon
Malachite
Mambo
Ostara
Picatrix
Praxis
Prophet
Revel
Rivet
Rune
Sabbat
Samhain
Shaman
Sigil
Smudge
Sodalite
Sorginak
TarotVamp
Wicca
Zemi
Witchy Cat Names from TV and Movies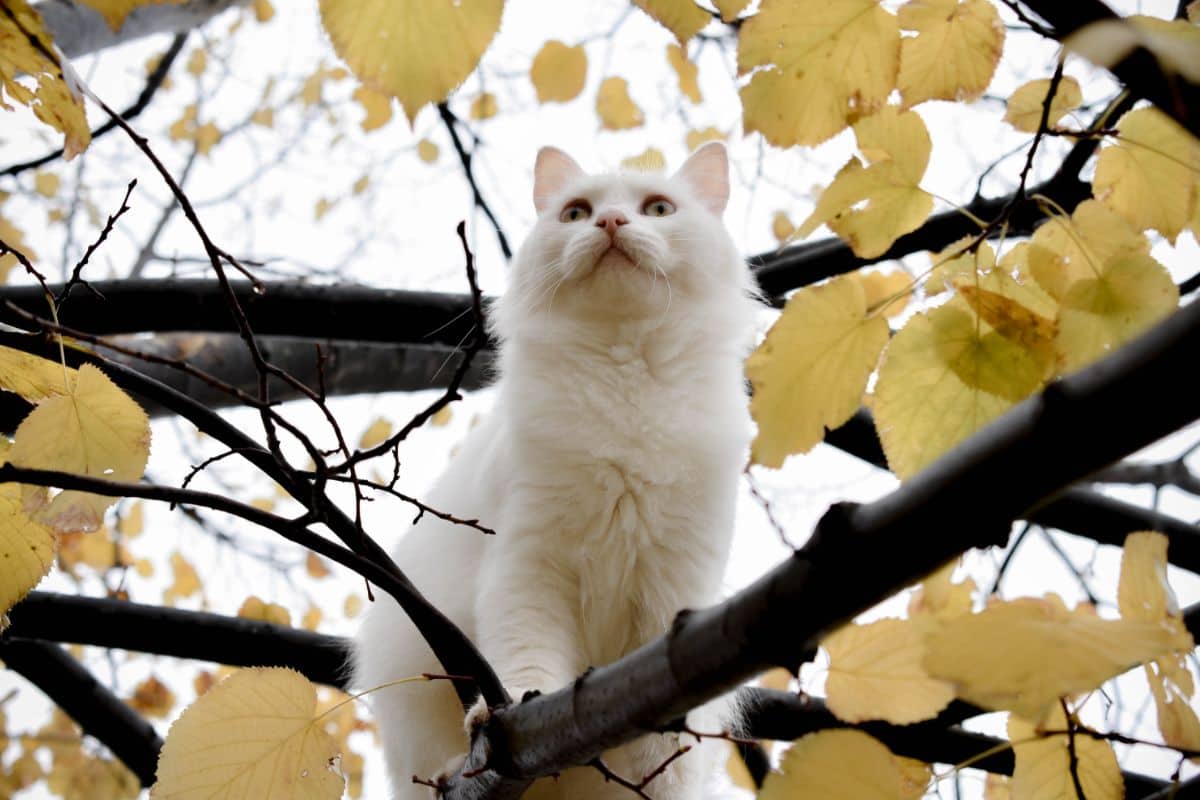 Most people would like to name their cats after famous figures. Warlocks and witches from our favorite books, movies, or TV shows.
Well, that is why we have listed the names in this section.
Each one of them comes from a witchy character in a movie, book or film. Let's take a look at them real quick!
Harry Potter
If you are looking for some witchy names that are inspired by Harry Potter then this is the section for you.
We have gathered a bunch of names from this famous story so that you can peruse it at your leisure. Just take a look!
Albus
Bathilda
Bellatrix
Binns
Brian
Cedric
Cho
Colin
Crookshanks
Dean
Dedalus
Dolores
Dumbledore
Filch
Fleur
Flitwick
Gilderoy
Godric
Hagrid
Harry
Helena
Helga
Hermione
Hooch
James
Kingsley
Lavender
Lily
Luna
Minerva
Moody
Myrtle
Neville
Newt
Nymphadora
Olivander
Oliver
Padma
Parvati
Peeves
Petunia
Poppy
Regulus
Remus
Ron
Rosmerta
Rowena
Salazar
Sirius
Slughorn
Sprout
Tonks
Trelawney
Viktor
Voldemort
Xenophilius
Sabrina The Teenage Witch
If you have enjoyed Sabrina the Teenage witch as a child or the new 2018 series then you will know that there are a few amazing names for you to choose from just in this series alone.
Agatha
Battybat
Blackwood
Dorcas
Elspeth
Faustus
Gryla
Harvey
Hilda
Prudence
Sabrina
Salem
Zelada
The Addams Family
If you are looking for names that are a little dark and mysterious then you can't go wrong with picking one from the Addams family.
They may not be witches, but these names sure will be dark and witchy. Just take a look!
Fester
Lurch
Morticia
Wednesday
Hocus Pocus
Are you on the lookout for some fun yet classic witchy names?
If you are then you may want to consider naming your feline friend after a character from Hocus Pocus.
Mary Sanderson
Sarah Sanderson
Winifred Sanderson
Binx
Bewitched
If you are a fan of bewitched then you are going to have a plethora of amazing names at your fingertips.
Just check out our favorite Bewitched names below:
Endora: From Bewitched.
Ling-Ling: From Bewitched.
Lucinda: From Bewitched.
Samantha: From Bewitched.
Tabitha: From Bewitched.
Misc Movies And TV Shows
There are a ton of other amazing movie names that would be perfect for your cat.
Below is a list of names that we thought would be perfect for your cat if you want something witchy. Just take a look!
Alex Ridgemont – Witches of Eastwick
Chucky – From Chucky
Craven – From horror filmaker Wes Craven
Cruella – From 101 Dalmatians villain
Dahlia –From The Vampire Diaries
Dexter – From Serial killer from the Dexter series
Dracula – From famous vampire
Edgar – From author Edgar Allen Poe
Elphaba – From Wicked
Elvira – From mistress of the dark
Endora – From Bewitched
Fiona Goode – From American Horror Story
Frankenstein – From novel by English author Mary Shelley
Freddy – From Freddy Krueger from A Nightmare on Elm Street
Gillian – From Bell, Book and Candle
Glinda – From The good witch from The Wizard of Oz
Hannibal – From killer Hannibal Lecter
Herman – From Herman Munster from The Munsters
Hitchcock – From suspenseful filmmaker Albert Hitchcock
Ichabod – From Ichabod Crane from Legend of Sleepy Hollow
Igor – From character in Young Frankenstein
Jadis – From The Chronicles of Narnia
Jane Ridgemont – From Witches of Eastwick
Jekyll – From the Strange Case of Dr. Jekyll and Mr. Hyde
Krueger – From Freddy Krueger from A Nightmare on Elm Street
Maleficent – From Sleeping Beauty
Marie Laveau – From American Horror Story
Melisandre – From Game of Thrones
Phoebe Halliwell – From Charmed
Piper Halliwell – From Charmed
Poe – From author Edgar Allen Poe
Prue Halliwell – From Charmed
Ravenna – From Snow White and the Huntsman
Samantha – From Bewitched
Scarlet – From The Scarlet Witch in the Marvel series
Silas – From The Vampire Diaries
Sukie Ridgemont – From Witches of Eastwick
Tabitha – From Bewitched
Ursula – From The Little Mermaid
Wicked Witch of the West – From The Wizard of Oz
Willow – From Buffy the Vampire Slayer
Ariel – From The Tempest.
Aslan – From The Chronicles of Narnia series.
Cleo – From The Mummy
Dinah – From Alice in Wonderland
Moriah – From The Forgotten Beasts
Prospero – From The Tempest.
Pyewacket – From Bell, Book and Candle
Final Thoughts
We hope that you have enjoyed looking through these witchy cat names.
There are truly a ton of amazing options available out there. Hopefully, our list of names has been helpful or you.
At the end of the day, when you are trying to think of a name for your cat you need to follow your heart.
There are a ton of amazing options and only you know the right one for your new feline friend.
Just remember, don't be daunted by the sheer number of options at your fingertips.
You will find something that suits your little cat perfectly. Just be patient and wait. Something will come to you.
Good luck naming your new kitty-cat!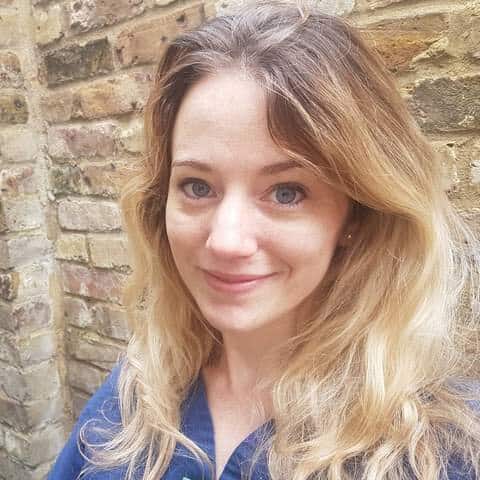 Linda
Dr. Linda Simon MVB MRCVS is a locum veterinary surgeon who has worked in London for the past 8 years. She graduated top of her class in small animal medicine from UCD, Dublin. She is currently a member of the Royal College of Veterinary Surgeons. Linda is the resident vet for Woman magazine and a frequent contributor to People's Friend Magazine, the Dogzone website, Vet Help Direct and Wag! Linda also writes content for the CVS veterinary group, Vetwriter and a number of other establishments.