If you want to invite a little good fortune into your life, adopt a kitten and give her one of these lucky cat names!
Okay, so we can't promise that she'll bring money your way, but she'll definitely make your life richer!
There's no denying, some cats are lucky. Maybe because they were found and saved from distress, or maybe because they are making your life much happier.
Read on for our favorites for both male and females and choose the perfect one to match your little furball's personality.
Lucky Cat Names for Females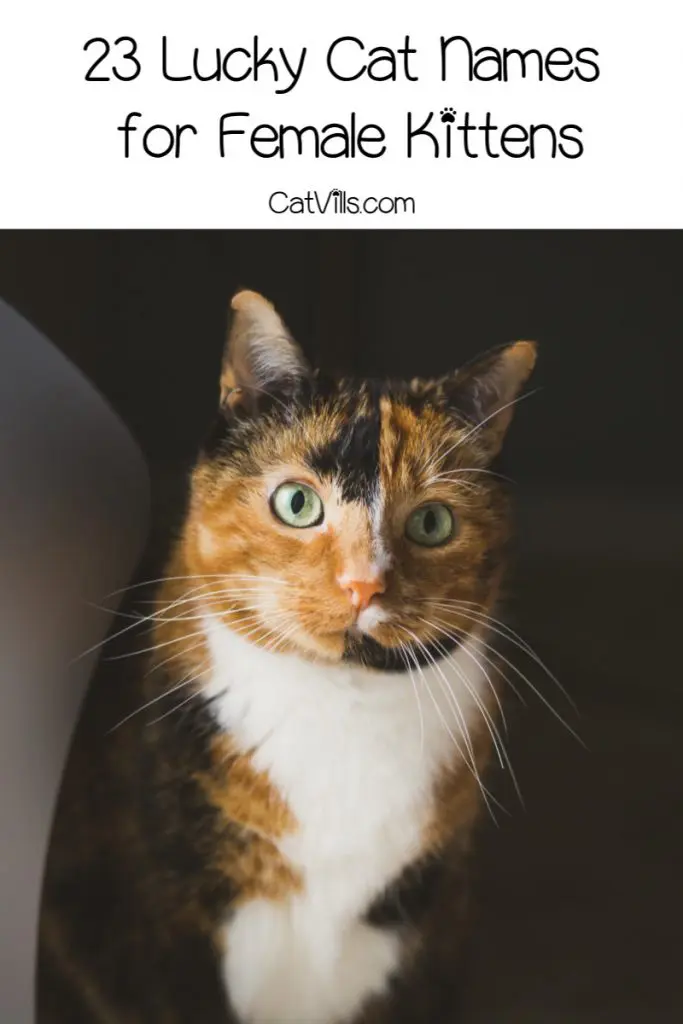 Aimi – the Japanese word for 'beautiful'.
Alice – the legendary Alice in Wonderland, going through all kinds of adventures.
Ann – it means 'grace' or 'mercy'
Chance – as the two of you had the chance to meet in this life and we couldn't be happier!
Charm – because she may be your lucky charm in this life!
Clover – a four-leaf clover is considered a very lucky sign.
Destiny – you never know you were destined to meet this cat, and now, she lives with you!
Heldig – Danish for lucky.
Heppinn – Icelandic for lucky
Hope – for the little bundle of joy giving you hope everyday!
Kechioma – Igba for lucky.
Jane – it means 'gracious' or 'merciful'
Karma – we all know what karma is and it also refers to 'fate' or 'destiny'.
Keiko – it's the Japanese word for 'beloved'.
Lucy – in almost all the languages, variations of this word mean 'light'.
Miki – it stands for 'beautiful princess' and it comes from Japanese.
Pixie – a playful, luck-bringing fairy.
Pooka – is considered a lucky charm.
Quinn – we all know the classic Harley Quinn, but in this context, Quinn refers to 'intelligent'.
Rainbow – the most beautiful and natural phenomenon.
Sarah – the Hebrew word for 'princess'.
Tamako – it's the Japanese word for 'jewel'.
Yuki – Japanese for 'snow' and it refers to purity.
And of course, all cats can be lucky. No matter how or where you found them, it's amazing that you received them with love and affection!
Lucky Cat Names for Males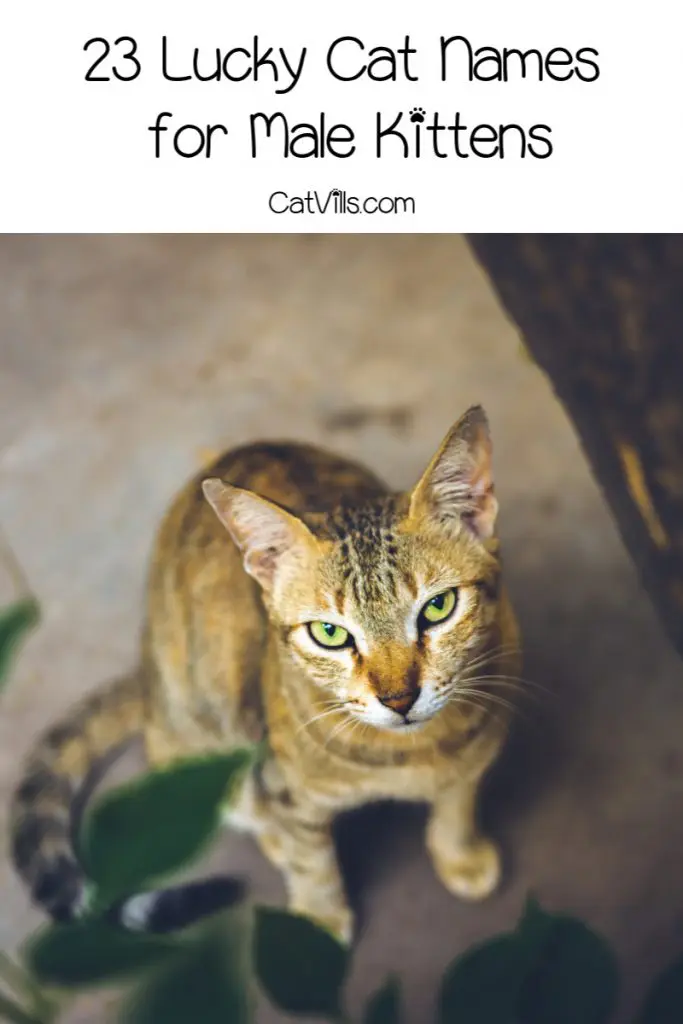 Asher – it comes from Hebrew and it refers to 'lucky' or 'fortunate'.
Astro – it's the prefix for 'star' and for the one who brightens your days!
Bahati – Swahili for lucky
Buddy – because you may consider him your friend or brother.
Carlin – it translates as 'little champion'.
Draco – it's a popular name from a lot of movies, but it actually means 'dragon'.
Faust – comes from Latin and it means 'fortunate'.
Felix – besides the most popular cat, the actual meaning is 'lucky'.
Fortunato – Italian for lucky
Gem – he is the gem of your life, isn't him?
Grady – it's the Irish word for 'illustrious'.
Happy – no explanation needed, for the happiest furballs out there!
Leo – it's the short form of 'Lion'.
Lucky – it doesn't need much explanation, but it's for the luckiest cat out there.
Luke – this name has Greek roots and it means 'light'.
Magic – because when he came, he brought magic into your life!
Nolan – also a Disney name, it means 'noble'.
Onnekas – Finnish for lucky.
Oscar – translates as 'God's spear'.
Shon – the Japanese for 'prize' or 'reward' because he is your little reward for doing a good deed!
Sticky – you know these cats that just stick with you?
Sudi – this is the Egyptian word for 'lucky'.
Yonchi – also means 'lucky' and it comes from Chinese.
Wrap-Up
In the end, it doesn't matter if you're buying the cat and wish him or her to be your good luck charm or if you accidentally found them in a cardboard box and they are lucky to have you.
All animals should be loved and cared for and cats are definitely no exception.
These lucky cat names are surely the best for any situation you may encounter!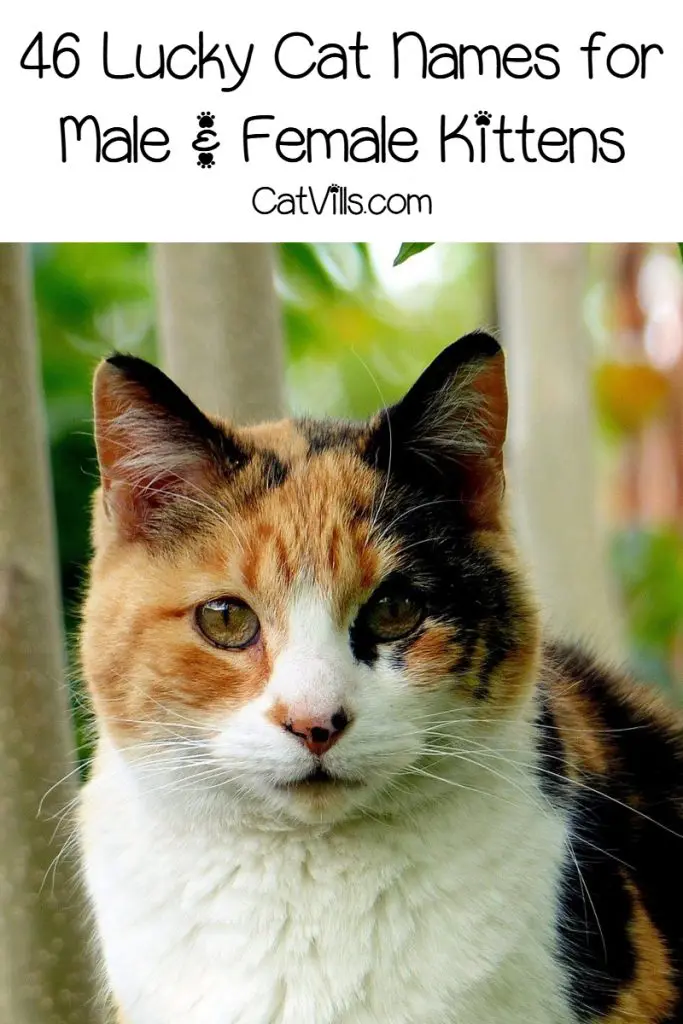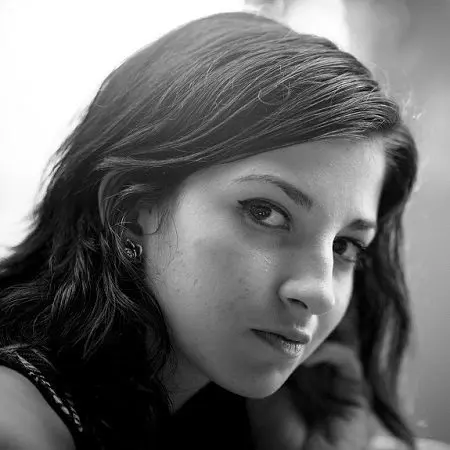 Andreea Juganaru
Andreea is a very passionate content creator and her purpose is to provide you with the most interesting articles, while constantly discovering new facts. She's been freelance writing for the past five years and has created numerous articles and educational materials while managing her own business.