If you're looking for the best poofy cat names, you're in luck!
Big fluffy kitties are our favorite!
We can't lie, their adorable seemingly chubby faces and bodies really amp up the cute factor.
Check out our favorite unique names (no Fluffy here, I promise) for both males and females .
Best Poofy Cat Names
You need to make your way through our list because Fluffy is just way too boring (no offense to those who took that name).
Most of us want something unique, and if you are lucky enough to have a floofy cat like a Ragdoll (a favorite of ours) or a Persian, you want the name to reflect that.
Even before uttering the name of your new cat, people will know to expect a fluffball.
Male Poofy Cat Names
Regardless of gender, poofy animals take the throne in the Kingdom of Cuteness.
Most names used for physical characteristics are unisex anyway, but we still tried to split up the list into two categories.
Let's take a look at our male poofy cat names.
Teddy – Because they might as well be part bear with the amount of puff.
Poof – Quite literal, but adorable nonetheless.
Garfield – The most famous ginger fat cat around.
Stay Puft – Any Ghostbusters fans out there? Then you'll know who this is. Yes, it's the giant walking marshmallow man.
Shaggy – If you like Scooby-Doo and if your cat has long hair.
Fuzzy-wuzzy – Or just Fuzzy or just Wuzzy, or both if you have two cats because Fuzzy-wuzzy had no hair, so why not compensate that?
Furby – A portmanteau of furry and baby, or you can go with Fuzzby (fuzzy and baby).
Fluffernutter – If your cat is crazy and he's a nut.
Fluffmonster – If your cat looks like a fluffy and tangled mess in the mornings, this would be a good choice.
Floofmonster
Fuzzmonster
Furmonster
Harry – A play on the word hairy.
Oliver – Famous cat with fluffy sideburns.
Downy – Have you ever used their fabric softener?
Royale – What better than to name your cat something no one will ever forget? The Royale brand's mascot is a cute fluffy white cat!
Bear – Fluffy kittens and puppies are hard to distinguish from bear cubs.
Snowball – Also pretty generic, but who could forget the cat in Stuart Little?
Mr. Tinkles – Also from a movie, it's the adorable but yet a tad evil mastermind feline in Cats & Dogs.
Mufasa – Name your cat after the mighty lion with the floofy mane.
I don't know about you, but Downy and Furby are among the top contenders for us.
Now let's take a look at names for little girl felines.
Female Poofy Cat Names
We managed to squeeze out a few female names as well for those who have little girls and were less than impressed with our list above.
Fuzzita – A female form of fuzzy.
Snowflake – Also quite common, but we had to put every form of precipitation on here.
Cupcake – The whipped cream on cupcakes will resemble your cat's tail.
Crookshanks – Again, a famous movie cat that is very poofy.
Luna – A very common name for many cats.
Snowbell – If Snowball is too boring.
Fluffy – We just had to. Just in case some of you love the predictable.
Puffy (Puff) – Your new cat will blend in well with your pillows.
Cotton – His fur will look good enough to eat (but don't actually try it).
Rapunzel – For a cat with lots of fur, the equivalent to human hair, Rapunzel sounds like a very fitting name.
Cashmere – As soft as your expensive sweater.
Duchess – When we say the name, an elegant white and fluffy cat comes to mind. Especially if you think about The Aristocats.
Kitty – For Hello Kitty.
Minx – Have you ever had a mink fur coat? You'll know how soft it is.
Mittens – It's very cute if your cat has different colored paws. Mittens are a very soft winter accessory to keep you warm. If you don't have any, your cat can more than do the job.
Scruffy – If your cat's hair isn't soft and luxurious but more of a coarser texture.
Plush – Not so much for the look but more for the texture of your beloved feline. Puffy kitties are most likely super soft to the touch.
Velvet – A material that may or may not rival that of your cat's fur.
Fleece – Fleece is our favorite material to line the inside of our jackets and coats because it's just oh so soft!
Silky – Hand-down one of the best names for a long silken-haired cat. I guess there is a bit of a bias going on since we did have a cat with this name

Related: Gaelic Cat Names

Related: Gaelic Cat Names. We saved the best for last!
We won't shamelessly push Silky more than we have to, but names such as Minx and Duchess sound so seductive for a sly furry cat.
Or you can go with Hello Kitty and cater to your love of cartoons. Why not, since she is one of the most famous cats in the world!
You know which is our favorite and second choices, let us below know which poofy cat names you thought were most clever!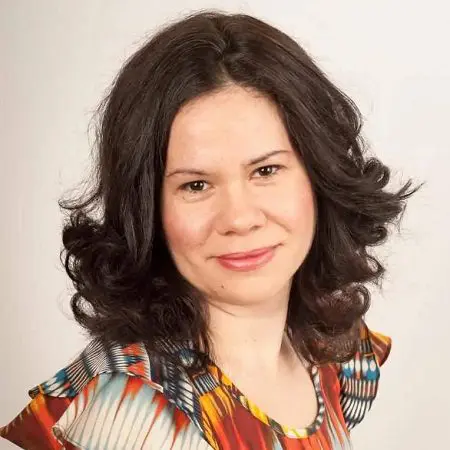 Olfa T
Olfa knows how to get things done and has a keen business sense that others admire. She's always on the go, coming up with new ideas! Her ability to anticipate the needs of her readers and deliver information that they want is what makes CatVills such a success. She loves cuddling her cat Picaciu. He is her inspiration.