Last updated on November 9th, 2023 at 01:14 pm
If you're hunting for some great anime cat names, we've got you covered!
Cats are some of the most adorable creatures on the planet, especially kittens, so when you get one, you want to make sure they have the perfect name.
If you happen to be a lover of anime, then you might realize there are some iconic cat characters that can inspire your name choice.
While your cat may not be pink or dance around and talk, they still deserve to have a unique name that suits their personality.
Check out the incredibly cute anime cat names below!
Most Popular Anime cat Names
Chi – All Chi wants is someone to play with and to be petted, which is probably similar to how your cat acts.
Jiji – In the Japanese version of the anime, he is a helpful companion to Kiki, while in the US version he can be a little cheeky. Then again, aren't all cats at times?
Luna – Without a doubt, Luna is a famous anime cat that most people will have heard of, especially if they love Sailor Moon. With her midnight black coat and crescent moon on her forehead, she is one of the cutest anime cats around. She was always by the Sailor Scouts sides in the anime, making her the perfect sidekick.
Artemis – As the white guardian cat, he will often grant the Sailor Scouts magical items to help their quests, along with the help of Luna. If you are planning on having both a white and a black cat, why not name them Luna and Artemis?
Mao – Fans of the show will know that Mao lost his human body and spent years in the body of a black cat instead. The name also translates into 'cat' in Chinese, which makes it the perfect choice for your feline.
Meowth – While Meowth may have been a bit naughty in the show, it makes for a great cat name!
Sakamoto – Sakamoto is from the anime Nichijoum and is well known for wearing a red kerchief, who just so happens to be able to speak. He can be a little bossy in the anime, but is cute, nonetheless. If you think Sakamoto is a bit of a mouthful, you can always shorten it down to Saka as a nickname.
Kuro – Kuro is unique in that it has a split tail, but the name is one of the most unique and easy to pronounce ones on this list. After all, you don't want to get tongue twisted if they are doing something naughty.
Kamineko – What I love most about it is that you can have two nicknames, either Kami or Neko, both of which I think are great names for a cat.
Carla – In the anime, the two aren't exactly anime cats, as they are magical beings, but it is close enough in this case. This is definitely one of the more 'human' names on this list. And there you have it, the cutest cat anime names that you can use for your new kitty!
26 Japanese Cat Names For Females
Whether you're Japanese, love Japanese culture, are an anime fanatic, or just want a unique name for your furry friend: These great cat names will be purrfect!
These beautiful names are a mixture of sweet and fierce, I'm sure you'll get something right for your girl cat.
Nyan
Yoshi (meaning Good Luck)
Haruki
Kenzo
Momo
Yuki
Fuwafuwa
Tadeo
Yuuma
Adzuki
Taro
Sota
Fuku
Akari – light
Mio – beautiful
Sora – sky
Taki – waterfall
Kuuki – Air
Hotaru – Firefly
Eji – Cheerful
Yuri – Lily
Deiji – Daisy
Ayame – Iris
Hana – Flower
Hoshi – star
Kaito – ocean
13 Japanese Cat Names For Males
If you're looking for names that describe your cat's personality, check out the below:
Taeko – brave
Nakano – Warrior
Kumi – noble
Hitoshi – even tempered
Hiroshi – generous
Rola
Takahi
Toma
Tatsuki – honor
Taeko – brave
Akio – Hero
Chiyo – world
Maneki Neko – beckoning cat
26 Japanese Cat Names For White Cats
I'm sure your snowball – yukidama will love one of these names!
Yuki – Snowy
Awai – Pale
Fuyu – Winter
Fuyuko – Winter child
Gin – Silvery
Hakahu – White crane
Iguru – Igloo
Kaiko – Silkworm
Kiri – Fog
Kitsune – White fox
Kumo – Cloud
Kori – Ice
Mashiro – Pure White
Mashumaro – Marshmallow
Misuto – Mist
Miyuki – Beautiful snow
Shimo – Fros
Shinju – Pearl
Shirasagi – White
Egret Shiroi or Shiroi neko – White or white cat
Sunoboru – Snowball
Tenshi – Angel
Tsurana – Icicle
Yukigafuru – Snowy or full snow
Yukiko – Snow
Yurei – Ghost or Spirit
24 Japanese Cat Names For Black Cats
Black cats are considered bad luck in many parts of the world but not in Japan. In Japan, black cats are considered good luck.
Kuro Neko – black cat
Akumi Yoru – Night
Sumi
Amaya
Anri
Hai
Hatsuki
Kage
Kaguya
Kuroguro
Makkuro
Mayonaka
Mika
Mokutan
Sumi
Sekitan
Susu
Tsuki
Tsukiko
Yamiyo
Yoru
Kuroi
Burakku
Chieko – Wisdom
14 Japanese Cat Names For Ginger Cats
Not to worry your ginger cat hasn't been left out. Check out these cute names.
Tabby – brown cats
Shoga – ginger cats
Aka – Red
Akane – Brilliant red
Aki – Autumn
Anko – Red bean paste
Azuki – Sweet red beans
Do – Copper
Kaede – Maple
Kasai – Fire
Kohaku – Amber
Kōkai – Red Sea
Sabita – Rusty
Kyou – Apricot
31 Japanese Anime Cat Names
Some of the most famous cat names have been inspired by Japanese anime.
From Hello kitty to Dragon Ball Z, there are a plethora of cute names for your new feline friend.
Poyo – Poyopoyo Kansatsu Nikki
Tama
Madara
Ponta – Natsume's Book
AKA Nyangoro
Nyankichi
Nyanko-sensei
Jibanyan – YouKai Watch
Kuro – Blue Exorcist
Homura
Akemi
Renji
Abarai
Sōsuke
Aizen
Alucard
Aznable
Sergio
Batista
Piccolo (Dragon Ball)
Pluto (Astro Boy)
Saitō
Hajime (Rurouni Kenshin)
Koichi
Zenigata
Kirara – InuYasha
Sakura (cherry blossom) – Naruto
Arthur – Code Geass
Aria – 'Aria The Animation
Tama from Sazae-San
Amane- Death Note
Wrap-Up
Being the birthplace of cat cafes and the lucky cat ornament, it's not a shock that Japanese names are an inspiration to all cat parents.
Hope these names will inspire you!
Do you have any favorite anime cat names? Tell us below!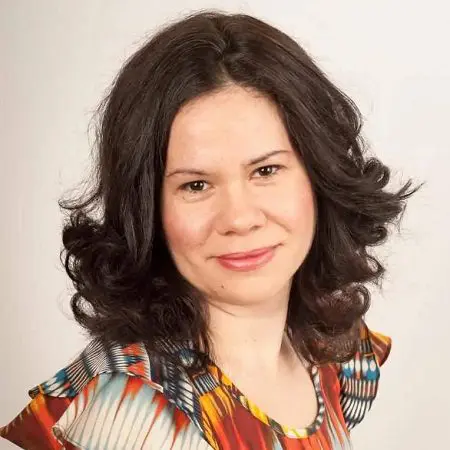 Olfa T
Olfa knows how to get things done and has a keen business sense that others admire. She's always on the go, coming up with new ideas! Her ability to anticipate the needs of her readers and deliver information that they want is what makes CatVills such a success. She loves cuddling her cat Picaciu. He is her inspiration.