Last updated on November 13th, 2023 at 09:32 am
Looking for some amazing tortoiseshell cat names?
Tortoiseshell cats are incredibly beautiful, with coats as stunning and unique as their personalities.
They come in various colors like ginger, black, grey, cream, and more, all with distinct patterns.
They deserve a name as stunning as theirs, and that's exactly what I have for you below.
Let's start with our favorite names for tortoiseshell cats!
Tortoiseshell Cat Names For Red and Orange Males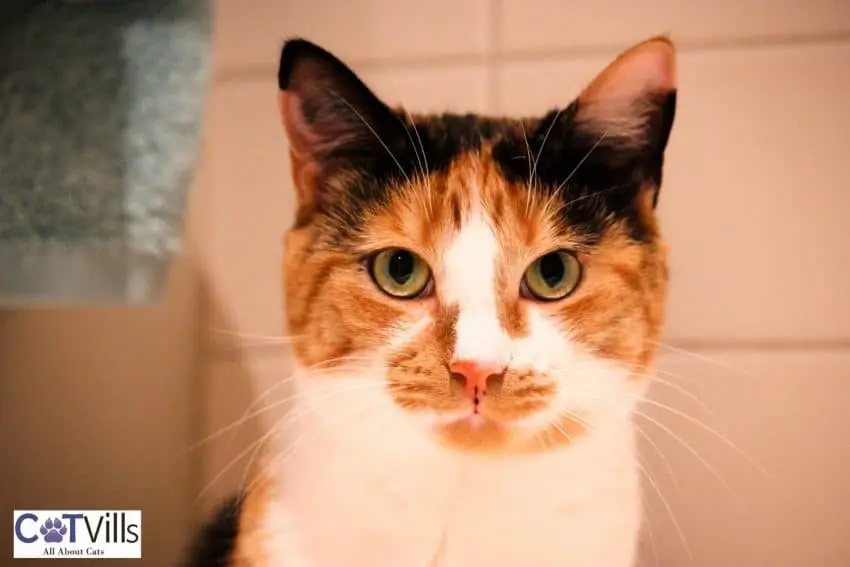 Did you know that male torties are extremely rare?
So if your male tortoiseshell cat is a boy, he is definitely unique and deserves a special name.
Red and orange male torties are gorgeous pets that must have cool names that match their distinct-looking patterns.
So here is a list of elegant names for tortoiseshell cats that are red and orange males that you and your pet will both love.
Addie
Adrick
Alani
Andrew
Aslan
Auburn
Blaze
Bond
Bram
Brandy
Buddy
Carlo
Carlos
Carrot
Charlie
Cheetah
Cherro
Cherry
Cobalt
Cooper
Corneille
Dave
Davis
Diablo
Domino
Duke
Fire
Fluffy
Francis
Freckles
Furby
Gabriel
Garfield
Gatsby
George
Ginger
Goldie
Goldwin
Gorgie
Harvest
Henry
Honey
Horus
Hyde
Jackson
Jarvis
Johny
Jollie
Joy
Kenway
King
Lapis
Lava
Leo
Lion
Loki
Marble
Marco
Micky
Milos
Mufasa
Nebit
Nemo
Noah
Oggie
Olive
Oliver
Orange
Ozi
Pancake
Paolo
Paprika
Pebbles
Peter
Pluto
Prince
Pumpkin
Rajah
Reddy
Redtail
Richie
Robin
Rockwell
Romeo
Rosa
Rusty
Saffron
Sahara
Sandy
Sandy Claws
Scotch
Sepia
Shero
Sheru
Simba
Skylar
Speckles
Spice
Sunny
Sunset
Tan
Tango
Timom
Toffee
Topaz
Tortie
Vicky
William
Tortoiseshell Cat Names For Red and Orange Females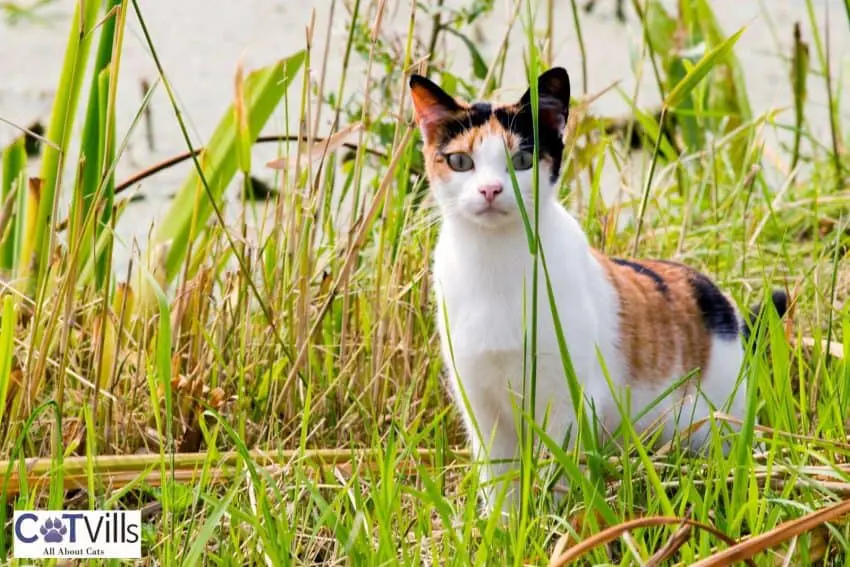 Your kitty, with a gorgeous and unique coat pattern, has the ability to make heads turn wherever she walks.
Why not give her a name that matches her attitude—whether she is sweet, quirky, or diva-like?
We have put together a list of tortoiseshell cat names for females that may be perfect for your feline friend.
Take a look at the list and find the name that suits the girl the best!
Abby
Alice
Alison
Amber
Amelia
Amelia
Anastasia
Apricat
Apricot
Archie
Ariel
Atehna
Aurora
Autumn
Azizi
Bambi
Bette
Blossom
Bubble
Buttercup
Calie
Cardi
Cassie
Cheesecake
Cherry
Chole
Cindrella
Cinnamon
Cleopatra
Coral
Daffodil
Doremi
Eloise
Elsi
Emma
Eve
Fauna
Fifi
Flora
Gigi
Gina
Ginny
Giselle
Gracie
Hannah
Isabel
Isis
Jackquiline
Jane
Jasmine
Jennifer
Julian
Juliana
Julie
Julie
Juliet
Julius
Kiki
Kitty
Kylie
Lola
Lola
Loli
Lorette
Lotion
Luna
Mabel
Madonna
Marry
May
Meow
Mily
Mimi
Minnie
Misty
Molly
Mumsie
Nala
Niki
Nora
Pansy
Peach
Penny
Polly
Princess
Puffy
Red
Remy
Rose
Rosie
Roxy
Ruby
Rumi
Sabrina
Sasha
Scarlet
Seirra
Shebba
Sherry
Sophie
Stella
Sunflower
Tinkerbell
Victoria
Yasmine
Zoey
Tortoiseshell Cat Names For Brown and Black Males
Black cats are not necessarily jet black in shade, like Harry Potter's messy hair.
They may have grey or chocolate fur.
No matter what shade of black or brown your feline friend may be, he is out of the ordinary and absolutely amazing, and you must find the right name for your furry friend.
Here's a list of tortoiseshell cat names for black and brown males:
Amun
Ash
Atlas
Baloo
Beanie
Beans
Benny
Black
Blackie
Blackjack
Bob
Brownie
Bruno
Butter
Butterball
Cadbury
Caramel
Casper
Chestnut
Chip
Chocolate
Coal
Cola
Cosmo
Dubhan
Dusty
Ebony
Eclairs
Felix
Frankie
Freddy
Gerry
Grey
Harper
Hazel
Herman
Jack
Jakey
Jasper
Jax
Jerry
Jewel
Jiggles
Jim Jum
Jimmy
Judy
Katty Purry
Latte
Louie
Louise
Luci
Lucifer
Marcellin
Max
Meowsie
Milo
Mocha
Monkey
Mousse
Mud Pie
Muddy
Muffin
Nachos
Nutty
Ollie
Opal
Oreo
Paul
Paulie
Peanut
Pepsi
Phillip
Picasso
Pixel
Pudding
Pumba
Rambo
Raven
Ray
Reese
Robi
Rocky
Rolo
Saturn
Shadow
Simon
Smoky
Smudge
Stardust
Stewart
Sundae
Taco
Taffy
Terry
Tiggy
Tim
Timmy
Toby
Tom
Travis
Truffles
Turtle
Velvet
Walnut
Whisky
Wolfie
Yeti
Zorro
Tortoiseshell Cat Names For Brown and Black Females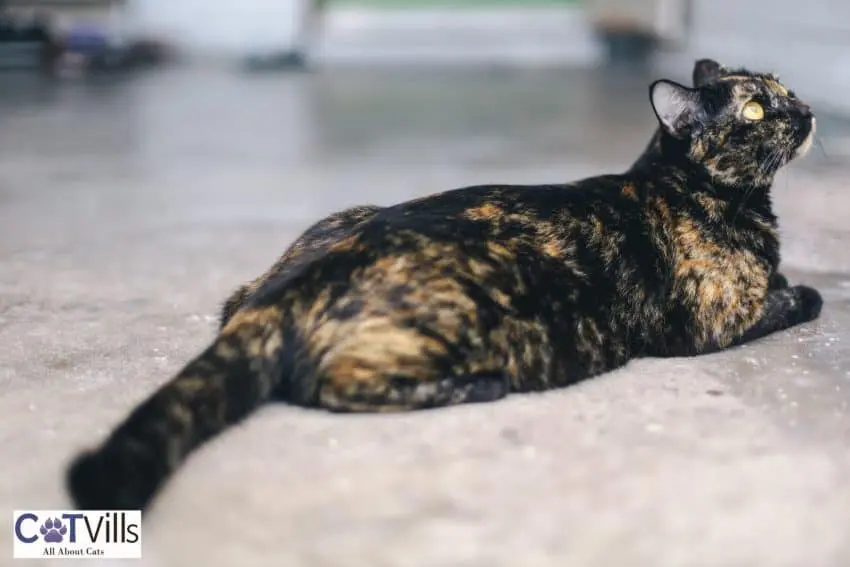 We are not done yet because we also have a list of cute names for your gorgeous furry friend with a brown and black fur pattern.
Your tortoiseshell kitty is a beautiful child, and you must take time and consider various elegant names to find the right choice.
So take a look at our list to choose a name that's ideal for your pretty furry girl.
Aisha
Almond
Angel
Angelina
Anna
Annabel
Annie
Achild,
Bahia
Bella
Beth
Betsy
Bianca
Binx
Biscuit
Bonnie
Brunette
Cami
Camille
Carla
Celina
Charlotte
Cider
Clare
Cleo
Coco
Cookie
Creamy Paw
Cruella
Dahlia
Daisy
Darcy
Diana
Dipsy
Dolly
Donut
Elizabeth
Ella
Elsa
Emily
Eva
Felicia
Forest
Foxy
Fudgy
Gabriella
Hailey
Harvey
Helen
Helena
Iris
Isla
Jamie
Jellybean
Jenna
Jenni
Jenniefurr
Jessie
Jiya
Katty
Kendal
Kim
Kimmie
Kit Kat
Laila
Lily
Lisa
Loila
Lucy
Maple
Meghan
Mia
Mila
Misha
Moosy
Muffin
Munchkin
Myla
Mystique
Nia
Nina
Norah
Nutella
Olivia
Onyx
Peanut
Pepper
Petra
Pixie
Renne
Rune
Sabina
Sabrina
Shelly
Stormy
Taffy
Tasha
Tessa
Toastie
Trixie
Twinkie
Twinkle
Twixy
Violet
Vivien
Zendya
Final Words
If you are a cat lover, there are many options for you to choose names for tortoiseshell cats.
You can check out the films, cartoons, and mythologies of different countries.
For example, to pick Japanese cat names, you can look into animated shows from Kiki's Delivery Service to Pokemon.
You can go for Harry Potter cat names. From flower names to badass cat names – you have many amazing options!
What are your favorite tortoiseshell cat names? Please share your pick below!
Resources: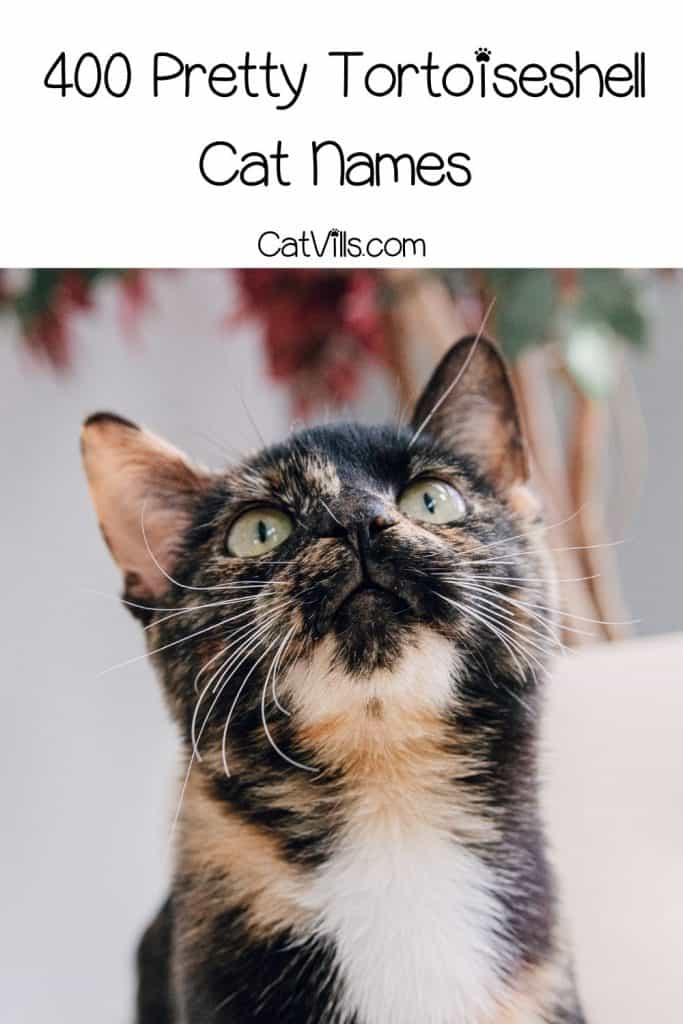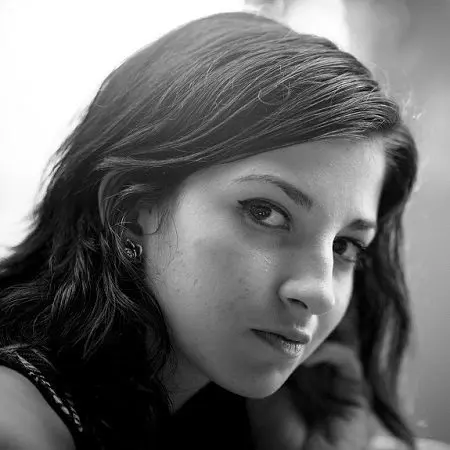 Andreea Juganaru
Andreea is a very passionate content creator and her purpose is to provide you with the most interesting articles, while constantly discovering new facts. She's been freelance writing for the past five years and has created numerous articles and educational materials while managing her own business.