Looking for a great western cat names for your new little one?
Then this list of 98 ideas will definitely help you!
They're inspired by real and fictional cowboys (and cowgirls) throughout history, plus a few just plain cool ideas that feel like they belong in the wild, wild, west!
Let's check them out, shall we?
Cowboy Cat Names For Males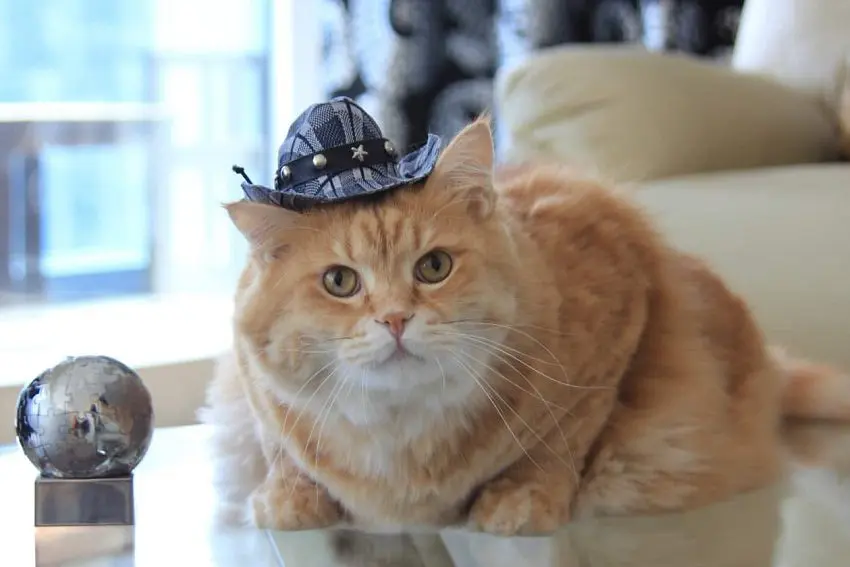 Admiral – perfect name for a very bossy cat.
Bandit – if the pattern matches, then here's the name.
Bane – Slavic name, meaning "fearless defender."
Beast – is your cat a little beast? Well, of course!
Black Rider – popular Marvel western character.
Blaze – the perfect name for a fierce cat!
Blitz – in case your cat is very, VERY fast.
Bobcat – a bobcat is actually a Lynx.
Bruiser – yes, some cats are cooler than others.
Bruno – amazing name for a cool, brown cat.
Brutus – a very famous name, it also means "strong."
Buck – Anglo-Saxon name, referring to "deer."
Buckeye – a great name for a brown cat!
Bullet – there's no better cowboy cat name!
Butch – obviously, the name comes from "butcher" and it's incredibly cool!
Cassidy – cowboy hero from the 1904.
Chick Bill – Franco-Belgian comedy western series.
Chopper – perfect name for a cat that's just randomly attacking you.
Cisco– after The Cisco Kid
Dagger – a very cool name for a cowboy cat!
Dalton – fictional family from the Lucky Luke series.
Damien – Greek name, meaning "to tame."
Danger – A great name for any fierce cat!
Darth – combine with everything, and you have the ultimate name!
Diesel – great name for a black cat!
Fang – this is the perfect name for every fierce cat.
Gunner – incredible name for a grey cat.
Hawkeye – best name for a cat, as they never miss anything!
Henk – after Belgium's famous Cowboy Henk.
Howdy – after Howdy Doody, the American TV program.
Jesse– after Jesse James, of course.
Johnny – after the Johnny West cowboy action figure.
Jonah – after Jonah Woodson Hex.
Judge – because your cat has the last word in everything.
Killer – for the one who gets rid of all the mice.
Little Joe – the American comic strip.
Lone Ranger – fictional masked cowboy.
Maximus – a great name, for a great king!
Phantom – from the Marvel Universe.
Quick Draw – The Quick Draw McGraw star.
Ray – after Ray Krebbs.
Rick – after the Rick O'Shaw comic.
Riptide – for a truly powerful cat.
Rocky – this one doesn't need an explanation!
Spike – perfect name for any cat!
Texas Jack– a famous Wild West performer.
Trooper – a great name for a true fighter.
Vinnie – the English for "council protector."
Viper – of course, a cat can be very sneaky.
My favorite is Cisco! It's such a cute name. I also love Hawkeye!
CowGirl Cat Names For Females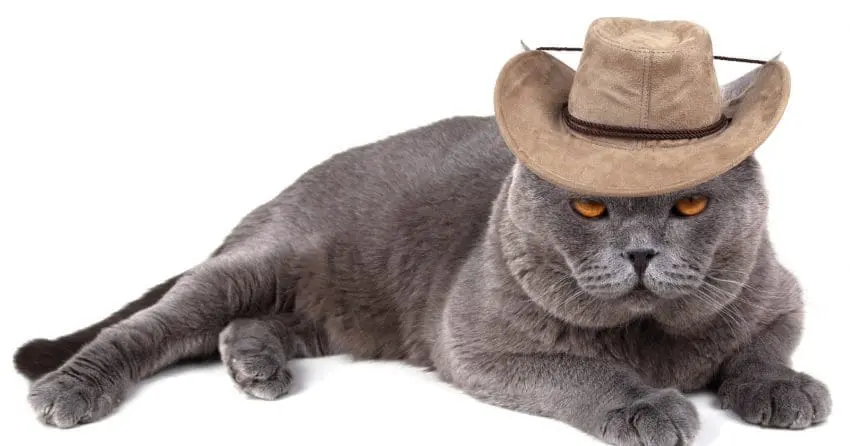 April – English name, meaning "to open."
Astra – a beautiful name, referring to the space!
Baby Face – also known as "the cutest bandit in the west."
Bat Lash – after DC's western superhero.
Bones – a very bad ass name for any cat!
Brave Starr – American space western animated series.
Casey – after 1950's Western Comic.
Cersei – one of the coolest characters!
Cheetah – because some cats are this fast!
Cleo – from Cleopatra, as a very royal cat.
Cora – simply means "maiden."
Diamond – after Dashing Diamond Dick series.
Diva – Latin name, meaning "goddess."
Dottie – English name, meaning "the gift of God."
Ennis – from the Brokeback Mountain series.
Harley – meaning "hare's meadow," and it's an English name.
Hazel – a great symbol for protection and authority.
Huntress – are there better hunters than cats?
Inky – for a perfectly black cat!
Jessie – Toy Story's cowgirl.
Jinx – American name, meaning "magic charm."
Justice – for a righteous cat.
Kiara – from the Italian "Chiara", meaning "light."
Kinova – Italian cowboy comic book.
Latigo – after the American western comic strip.
Midnight – for a pitch black cat!
Montana – a famous Marvel cowboy.
Morgan – the Red Dead Redemption Character.
Nasty – the Looney Tunes cowboy.
Nyx – Greek name, meaning "night."
Olympia – for a goddess-like cat.
Opal – perfect name for a precious cat!
Pedrito – an Italian western series.
Puma – because cats and pumas really are related!
Punky – for a quite spontaneous cat!
Queenie – great name, for a great ruler.
Raven – any black cat would love this name.
Revolver – a Metal Gear character.
Rey – Latin name, meaning "ruler."
Ripley – old English name, meaning "clearing."
Rousey – from the old French, meaning "red haired."
Sandy – Greek name, the "protector of mankind."
Sassy – English name, meaning bold and spirited.
Shotgun Red – Nashville Now cowboy puppet.
Storm – amazing name for a white cat.
Vigilante – a common alias in the DC universe.
Vixen – English name, meaning "fox-like."
Yuma – Italian cowboy character.
Zulu – this name means "heaven."
I love Rey and Storm, both are such pretty cowgirl names for cats! Raven is perfect for a black cat, though.
Wrap-Up
From the wild frontiers to the comfort of our homes, Western-inspired cat names bring a touch of rugged charm and adventurous spirit to our feline companions.
These captivating names, inspired by cowboys, outlaws, and iconic landscapes, evoke a sense of nostalgia and curiosity.
Western cat names offer a perfect way to celebrate their individuality and add a touch of the Old West to your modern-day adventures together.
What are your favorite western cat names for cowgirl and cowboy cats? Share below!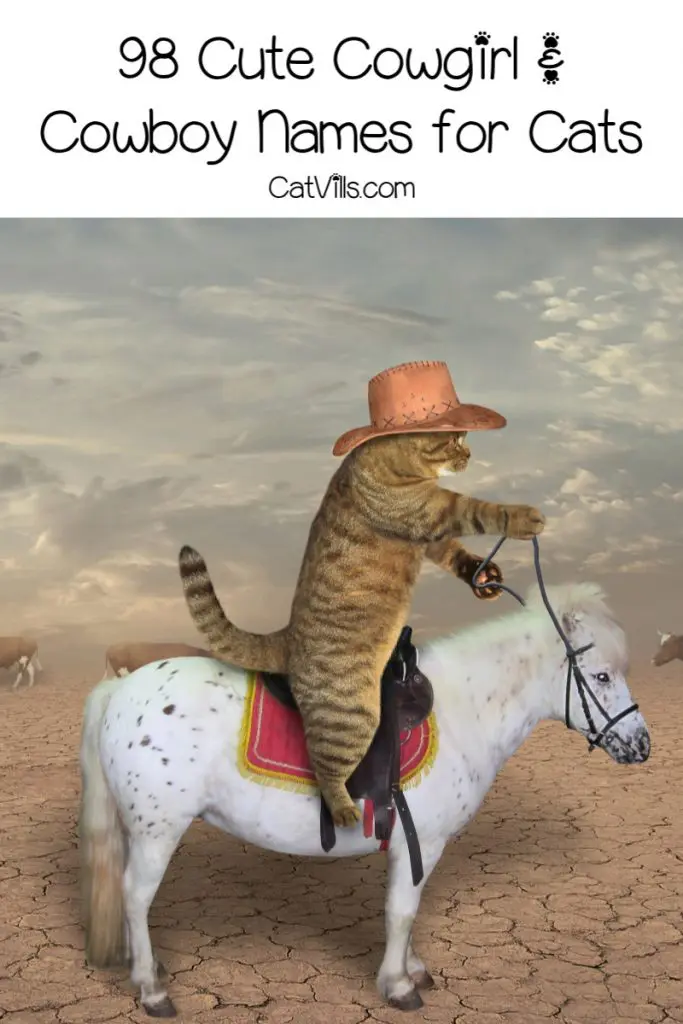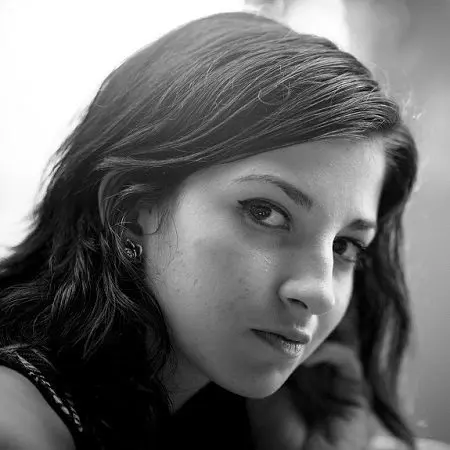 Andreea Juganaru
Andreea is a very passionate content creator and her purpose is to provide you with the most interesting articles, while constantly discovering new facts. She's been freelance writing for the past five years and has created numerous articles and educational materials while managing her own business.