No one wants to walk into their home and see a huge carpet-covered tower that fits into the room like a sore thumb.
Though it can be challenging to own a cat, with all the gadgets and toys they need to stay happy, there are plenty of products out there that cleverly fit into your home's design without giving off the impression that you are a crazy cat person.
Here are 5 products to consider purchasing if you want to keep your cat happy while also keeping your home looking modern.
Cat products that won't cramp your style
Affiliate links included below. We earn a commission if you make a purchase
1. A shelf that also works as a cat tower


If you happen to own a cat but also own a lot of books or random items, this shelf turned cat tower
is perfect! The shelf comes in two colors, white and black, and is sure to look lovely in your home. Plus, your cat will love it!
DESIGNER PET PRODUCTS The Sebastian Modern Cat Tree in Black
Six separate levels for climbing and playing and space for decorations.
Sisal scratching material on the first level.
Carpet on the second and fourth levels for lounging.
Cubby hole with hiding place on the second level.
Available in Black or White, painted with durable, glossy, non-toxic, lead-free paint - made to last.
2. A modern and stylish hangout for your cat
If your home's style leans more towards the modern theme, this handmade 
cat cave
will be perfect to incorporate into a bedroom or even your living room! The modern wool look is perfect for giving your kitty somewhere to sleep without completing ruining the look of your room.
3. Wall shelf and cat resting area
Cats love being able to climb up and rest on anything that they can find.
This shelf can be used to hold small items but it can also double as a stylish place for your cat to take a nap. This half barrel shelf would look cool in a basement of a hip living room.
Related: Burt's Bees Dander Reducing Cat Spray
4. Ceramic holder to hide the evidence


There is nothing stylish about having to see a kitty litter scooper when you walk into your home. For a cute and stylish way to hold but hide the scooper, check out Scoopy the Cat
, a ceramic holder that would look awesome in any room.

Sale
5. A table with a lucrative scratching area
As a cat owner, you know just how much cats love to scratch. The table looks and acts just like a normal table but it can also be used as a scratching post for your cat.
Fill the lower portion with newspaper and you've got a seamless way to keep your cat entertained.
Do you own or would you consider buying any of these cat products? What do you use to ensure your cat's needs don't turn your home into kitty city?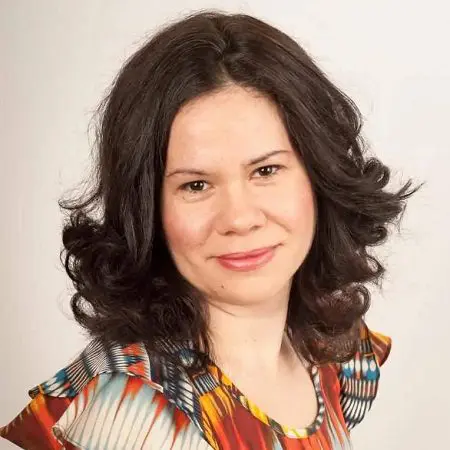 Olfa T
Olfa knows how to get things done and has a keen business sense that others admire. She's always on the go, coming up with new ideas! Her ability to anticipate the needs of her readers and deliver information that they want is what makes CatVills such a success. She loves cuddling her cat Picaciu. He is her inspiration.
Last update on 2023-03-31 / Affiliate links / Images from Amazon Product Advertising API